Angels -
Interviews
Written by Khalid "Bless" Bey | Editor in Chief | As Seen in NY Times Bestseller: Rat Bastards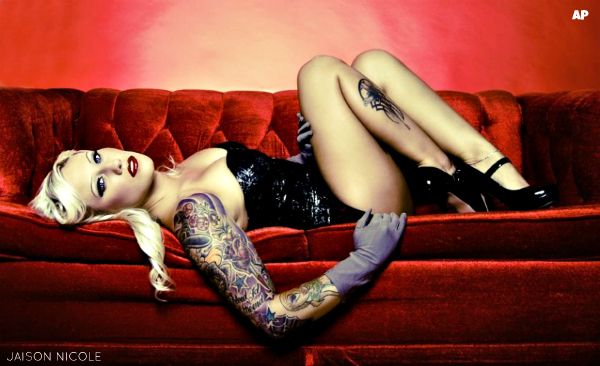 She is tough. It's in her eyes. Maybe it's her confidence that gives the aura of quite the hard exterior. In any case, I like it. Never did like a soft girl. Any girl that catches my fancy needs to be intelligent and able to stand up for herself. "Men tell me it's great to have a woman who has a strong mind," Jaison Nicole says of what guys admire then she adds, "and women express its great to see a woman embrace who they are." It's takes a certain amount of toughness to be motivated by the negative things that surround you. "It pushes me to want more and do better." I operate similarly, opposition makes me stronger. It's something lifting weights has taught me.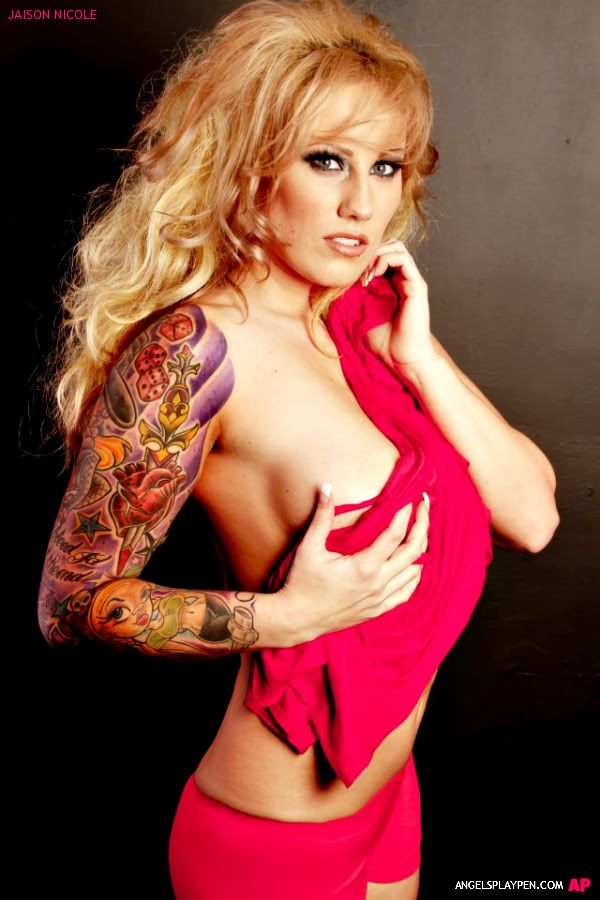 Jaison herself has never worked out until recently. "I decided I just wanted to tone up," she says, "and now I work out twice a day on Monday, Wednesday and Friday and once a day Tuesday and Thursday." Well aware that she isn't a size zero; with her size eight dimensions she has an agenda. "I show people if you take care of yourself, you can be beautiful even if you aren't a toothpick." She gets a lot of looks whenever she's out but she isn't quick to say her beauty particularly intimidates anyone. "Beauty is who you are as a person. You may have gorgeous features but if you open your mouth and sound classless, you might as well just stay indoors… alone."  Her looks unquestionably draws in a fair share of compliments, however there is one that stands out above all to this day. "I did a shoot with a different color wig than my normal hair and I was told I look like my mother and my grandmother. They are both beautiful people in my eyes." Not sure there is much a guy could say to make her blush no matter the compliment, maybe it's that tough thing again.
The allure of 'celebrity life' with all its glitz and glamour held a certain sway over our tattooed angel. She loved her role model Sophia Loren and watched glamorous old-school movies, dreaming her life would one day become the same. A lot of time was sacrificed, relaxing became almost nonexistent. "But, seeing myself published with different things definitely makes it worth it." Ultimately she'd love to work with the legendary Playboy, "but I'm a tattooed model and they don't really have a niche for that in the magazine, yet." If Playboy never becomes a reality due to her body art, Harley Davidson is an option she'd take any time, any day. "A lot of photographers tell me I can flow in front of a camera and most models have to be posed," she says stating a painful truth I too have experienced with past models. "I take pride in being good at what I do which shows in my images."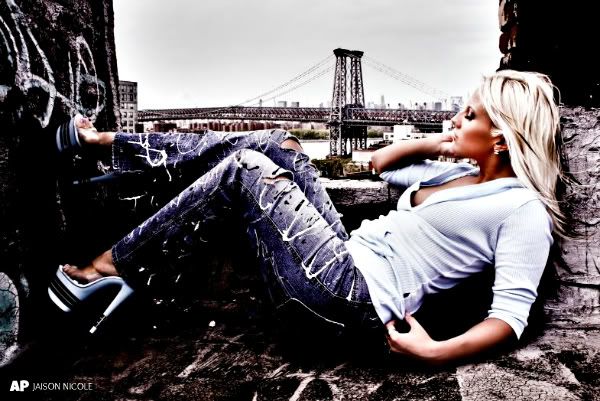 Jaison is from Syracuse, New York where the NY State Fair is held every year. "It's a great place to have a few drinks with friends," she says of the fair. She isn't much of a party girl so the fair would be the ideal social occasion for the tatted beauty. "I really enjoy going to rock, metal concerts. They are a lot of fun." She has yet to visit the West Coast, so a trip there is on her to-do-list. "I would love to go to a California beach." Wherever her travels take her, expect hand sanitizer to be in her purse. It's a must have.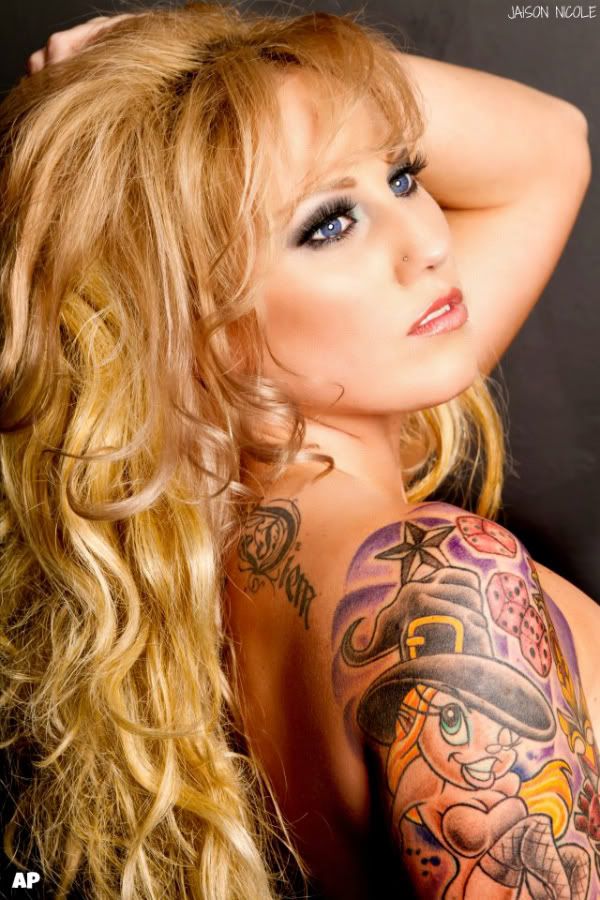 In high school Jaison wasn't much of a social butterfly spending much of her time face to face with books. "I used to read a lot," she says, "but as I reached my mid-teens I definitely was a rebel child." I think most of us have endured a rebellious period, some obviously more dramatic than others. Despite those rebellious years, the heavy metal loving model is very happy with how her life has blossomed. Heaven on Earth is well within range. She is close to achieving all she ever wanted. She regrets nothing. "Everything I have done has led me to where I am now," she insists. "If I changed any of that my life could be totally different today."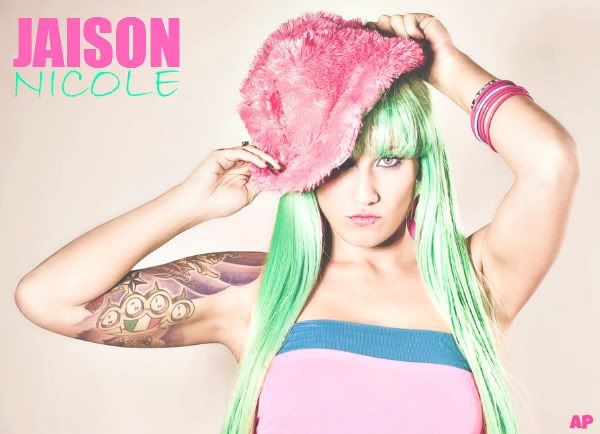 Today she's recognized and adored by fans that have seen her appear in magazines and have thanked her for the many acts of charity she is known for. All this has done nothing to change who she is as a person. "I'm still very close to my friends and family." Confident, independent and loyal, she forges on with her life and career with loyalties to her family, friends and moral remain immovable. "I never compromise who I am for someone else," she states firmly. "I am a Leo," she says answering my question regarding her zodiac sign. "I fit the sign to a T. I'm definitely headstrong and leader."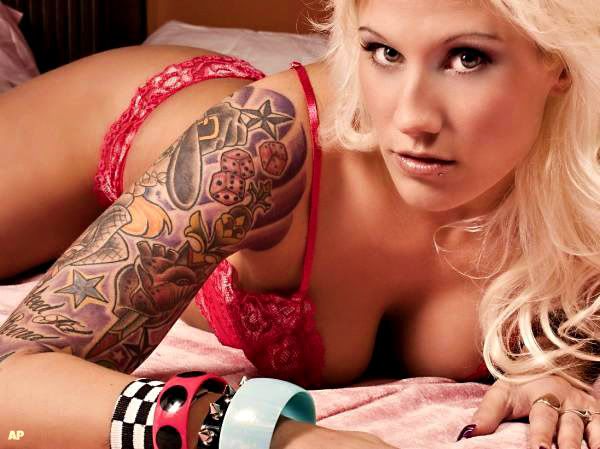 Last year, forming a moment that would prove unforgettable and full of love, Jaison's boyfriend proposed to her in front of a waterfall. "It was very overwhelming," she says in remembrance. Every day brings genuine laughter when she is with him. "My boyfriend is amazing and we have a ton of fun together." I know she has a boyfriend still I would like to know what she like in a man. "I like nice sneakers," she tells me. "I hate thong sandals on guys or tucked in dress shirts with jeans. Horrible!" Nice sneakers are the first thing she notices; the rest is all about how he carries himself. She believes men and women can truly be friends as long as an understanding is reached at the very beginning.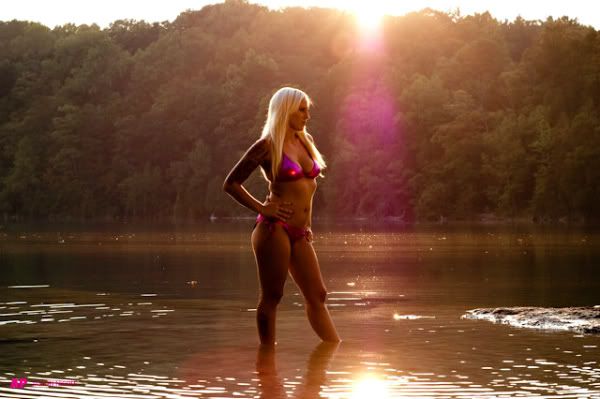 "I don't hide who I am or how I think and view things in life," says Jaison of what most don't know about her. "I don't see a point to it. I'm a very blunt and truthful person." One of the views she has, one that pertains to the world we live in, deals with what's truly important in life. Her wish is for "people to become more in tune with real life issues instead of what celebrity got arrested or who posted trashy photos. In the grand scheme of things, none of those things are important." Her words ring true, the majority of the people is indeed consumed by what's superficial neglecting anything of substance.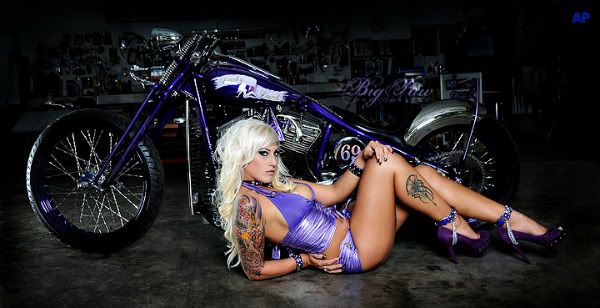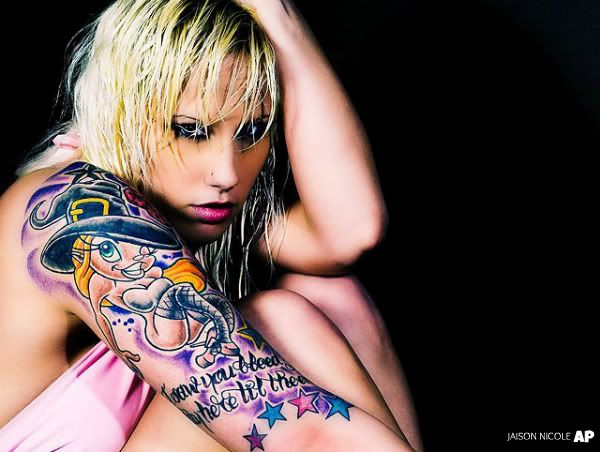 Appreciative of her candor, she says that her phone makes her want to throw it sometimes. She loves Metalcore though she can "pretty much listen to anything if I'm out with friends and have a fun time." Friday nights are her sexiest night when dressed up, but she admits her boyfriend probably prefers her on Sunday in sweatpants, laid back watching television. Her sexiness is a blend of Italian and Irish. "My great, great grandmother came over from Sicily. My grandfather's side is from Ireland." That may account for some of her toughness I imagine. She loves Italian food; any restaurant with good pasta will please her palate. These fun facts round our informative and quaint interview. It was a pleasure getting to know her strength and determination and we can only hope to take a piece of this with us.