Angels -
Interviews
Written by Khalid "Bless" Bey | Editor in Chief | As Seen in NY Times Bestseller: Rat Bastards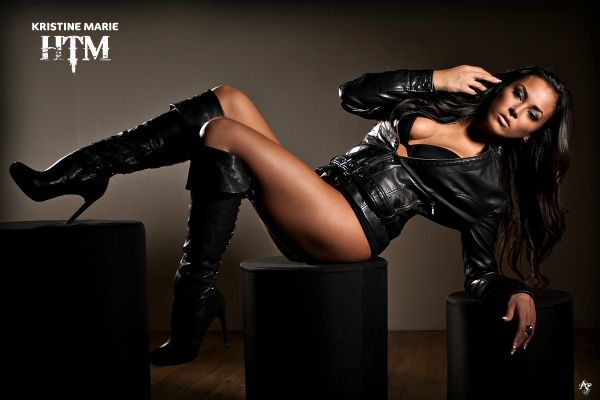 The day slowly turns to night, my metabolism winds down, my mind relaxes. The year is still new, beauty still persists and my hunger for it has only increased. Kristine Marie has thankfully come along to feed this hunger. Her beauty goes without question, momentarily satiating me, I need look no further. "The most beautiful thing about a person is heart and personality," she tells me, prompting me to want nothing more than to know what's in her heart and what gives her character. She knows beauty is better to have on the inside than on the outside. She has my attention; my thoughts revolve around her words, spurring ideas of my own about our newest angel. As I sit here, laptop conspiring with me to tell the world about her, the keys inviting me to spell out these feelings; the night dominates the day till it's no more and I could choose no better fashion to spend the evening than the telling of her story.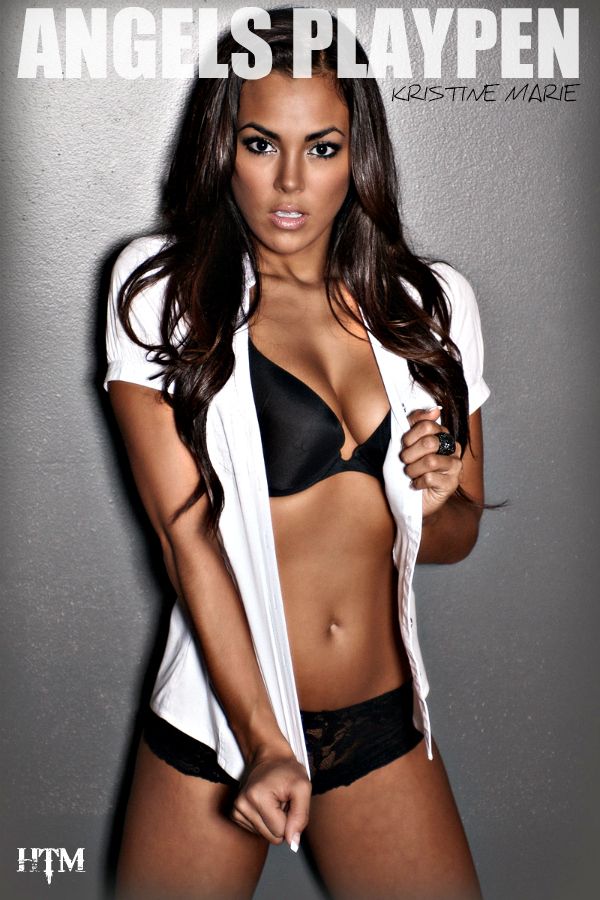 Kristine Marie, a Cleveland angel, grew up at odds with herself. An ironic mix of tomboy and girly-girl, she'd studied ballet at age 3 and like many little girls, she loved playing with Barbie dolls; "Then I'd go off playing video games for hours and always come home with mud on my clothes." It was in her junior year of high school that she received perhaps the best and worse compliment ever. "'At first I thought you were stuck up, self centered, and mean….," she says repeating the words that have stayed with her so long, 'But after talking to you for 5 minutes, I was all wrong and I've never met anyone like you."  Believe me, I was offended at first." Her father is German-English and her mother comes from the Philippines, a combination that certainly enhanced her individual beauty. Her diverse heritage is a direct reflection of the city in which she lives. "If you want to try new food, you won't have to go far," she says. "Festivals of different ethnicities are always happening around here." It's a fact; Cleveland's diverse constituency is the best thing about living there says Kristine.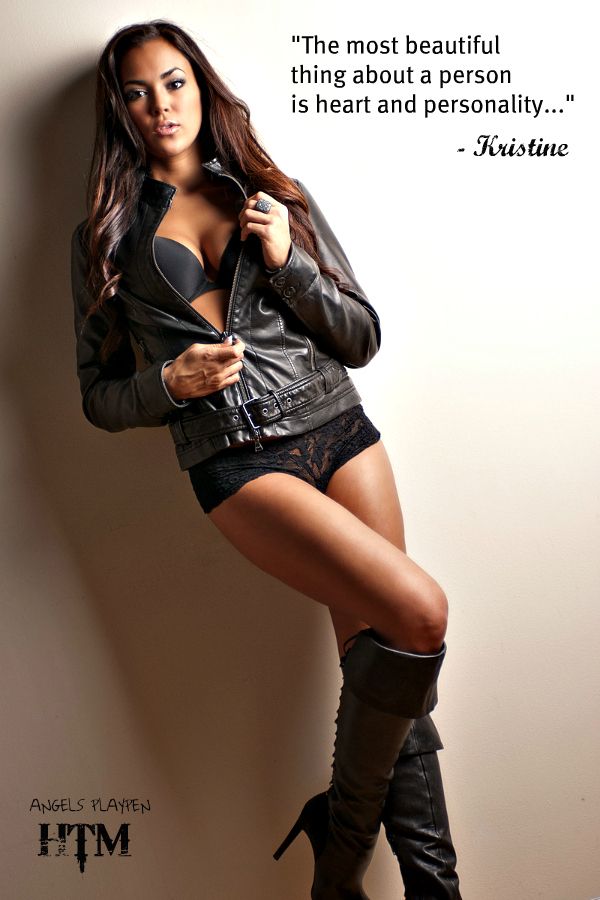 Kristine's uncharacteristic beauty is probably the reason she is one of few models under 5'7" with actual runway experience. Whenever she's on set, it never feels like work because she makes every job fun. Great at improvisation, her shoots always produce "unique and eye-catching" photos; you never know what to expect.  Influenced by Tyra Banks and Linda Evangelista, she watched as they transformed concepts into amazing cover shots and began to see herself doing the same. "[I] thought of how fun it would be to get dolled up and get my picture taken," says the self-motivated model. "I now realize it's not as easy as it looks but I'm lucky to have worked with people that have helped me come as far as I have."
Believing herself too short, Kristine initially saw modeling as a joke, never something she would ever do. That all changed when she was approached by a woman at a concert who asked her to be cover-girl for the city. "Who would have said no?" she asks rhetorically. "If I was taller I would be knocking on Chanel's door. They've been utilizing a lot of ethnic looking models lately… it's about time." Instead she is willing to work with cosmetic companies and shoe brands; she personally loves both so why not model the things she treasures most.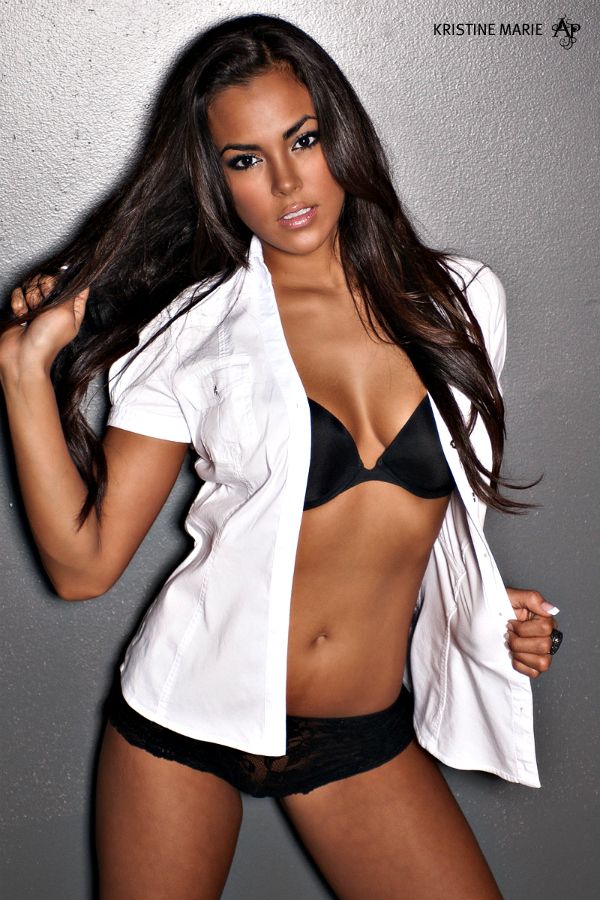 On a more personal note, examining her socially we find she has absolutely no problem balancing personal time with her modeling career. "Having my personal life," she tells me, "and my personal time is so important when taking the stresses away from work." With that kind of logic I can't see how she would fail. Where, I asked, if I offered a free weekend to getaway and unwind, would she go? "Paris was the first thing that came to mind," she answers, "but I'm sure I could name a few." A weekend in Paris would be heaven on earth for anyone else but for Kristine it involves having love and happiness in one's life…; "Possibly on a beach."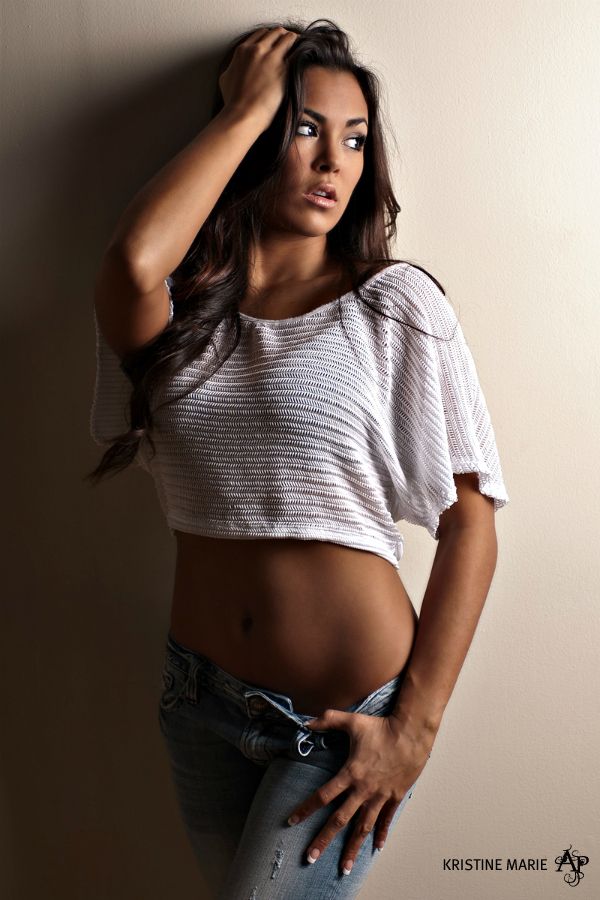 The self admitted "huge closet nerd" who loved Math and Science class while in school, has a current day obsession with jigsaw puzzles. "I have a collection to prove it," she confesses. And much like she did when she was younger, Kristine loves video games today. Whenever the sun makes an appearance in Ohio, she takes advantage of the outdoors. Dancing and yoga are two of her favorite activities; they go hand in hand with her interest in fitness and nutrition. Good food entices her… "I love and enjoy food but I hate what it can do to my hips." A blend of good genes and exercise keeps her fit and sexy; intimidating some of the guys she comes across.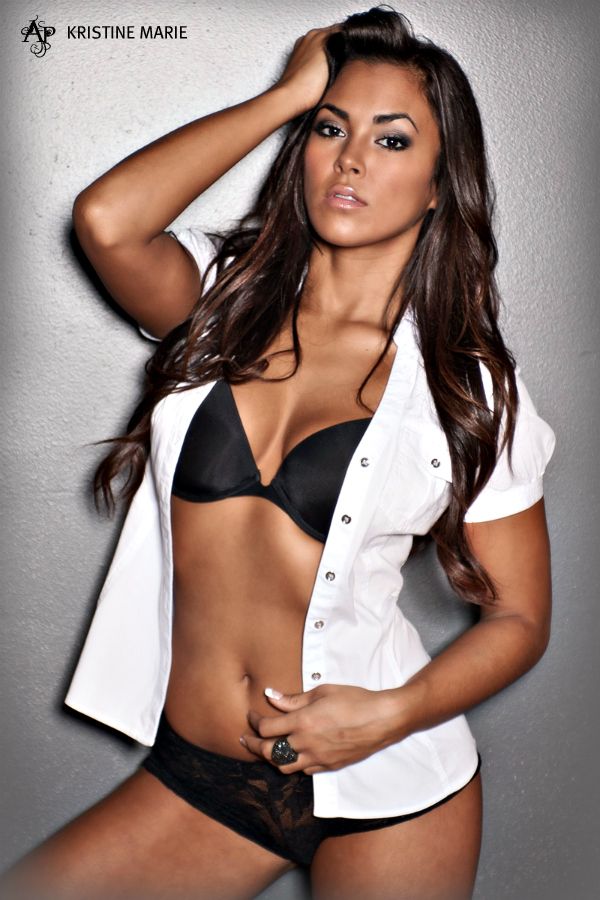 Dating has its ups and downs, even for gorgeous girls like Kristine. The worst, she says is being forced to suffer through an awkward silence; communication nonexistent, words failing both parties. But then there are times when words are unnecessary, moments of pure love. "When two people get lost in each other," she says describing this unforgettable moment of love, "forgetting that anyone is around. You could be doing anything," she continues, "from dancing to watching a movie or cooking. It's just you two. No words needed." And if you're looking to seduce her, she has some instructions… well more like advice. "Make me laugh, make me smile…," she says before pausing, "eh well you know the rest." Actually I was hoping to hear more.
Kristine is blessed to find herself in the company of friends who ensure genuine laughter at every turn. She calls them the 'funniest people' because they always end up enjoying a good laugh.  I asked what she contemplated guys and girls admired about her, especially her friends. "My strength," she ponders, "not only as a woman but as an individual. I have my moments but I hide them well." I immediately get her meaning; I love a strong woman who isn't afraid to break down once in a while but respects it as a private moment. "I am a Virgo," she says. "My modesty and being shy are always something I have noticed." She'd read up on her sign and most of what she learned seems to fit her perfectly. Analytical by nature and observant, she can sometimes impress others as judgmental.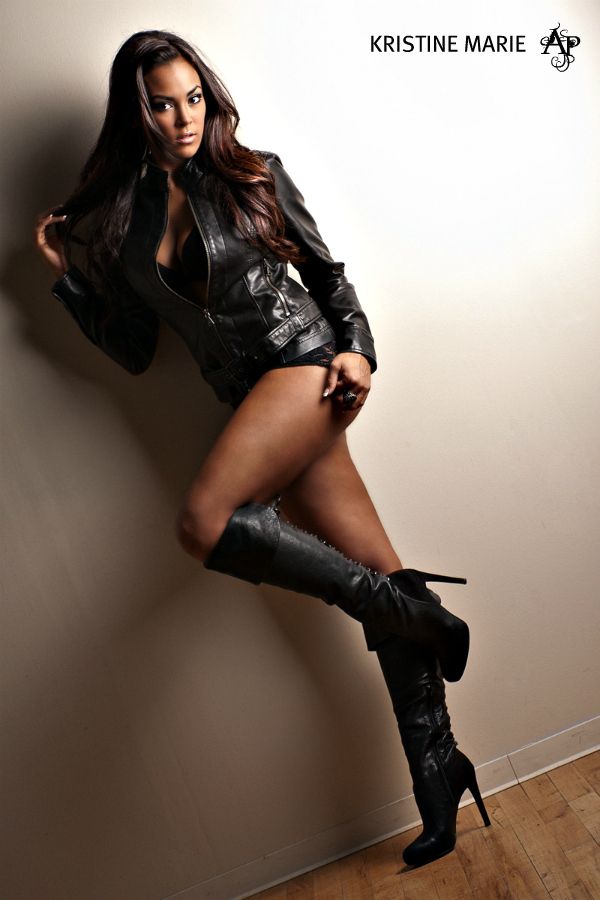 As the dark night now prepares to give way to light of day, her story with us now comes to an end. Here she shall forever remain an angel, with beauty enough to spread around.  In her own mind; Kristine sees an angel as "a spiritual being greater than all of us," however we know that there are angels of all sorts in existence, all worthy of praise in one form or another, she no different than any other. Lastly she has a wish for earth; an end to terror. "I understand that not every country, religion or groups of people are going to get along but terrorism is something that needs to stop." A heavenly wish from an earthly angel.
Photography: The J. Scott Gallery