Angels -
Interviews
Written by Khalid "Bless" Bey | Editor in Chief | As Seen in NY Times Bestseller: Rat Bastards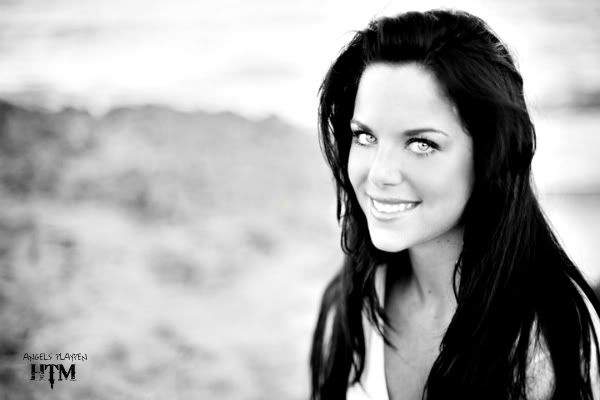 I have a thing for eyes. They intrigue me. Everyone has heard that eyes are the windows to the soul, but how many of us have actually felt this assertion. How many of us have looked into the eyes of someone we were attracted to and completely gotten lost? I have. The angel we have with us today has a pair of eyes I could swim in, even drown happily. Her name is Amanda Rishel, and her eyes spoke to me; a language both foreign and familiar. Distance means nothing they said, love is everything. Time is fleeting and beauty is eternal her eyes conveyed to me. So yes I wanted to know more. What lies behind the eyes of an angel?
Amanda is a model as I'm sure you know; a model since she was little. "I have just always loved being in front of the camera," she tells me but not with her eyes. German and Irish, she admits she is actually quite shy despite her career choice. Playboy and Maxim are two companies she'd love to one day work with. "I have black hair and blue eyes with a couple of tattoos," she says of what separates her from other models. Though she is a model and obviously in the public eye, she doesn't see herself as a public figure even suggesting nothing has changed since the since becoming one.
She is from a city called Stuart in Florida where the pretty girl was born and raised. "It's small," she says, "so it's always like a reunion." She still lives in the city she grew up a girlie girl, no tomboy phase.  Her favorite cities to visit are Miami and Las Vegas, Las Vegas being the desired location for a weekend to unwind; a welcome part of a career that can be pretty hectic at times. Outside of modeling Amanda enjoys boating, four-wheeling, or just laying out having fun with friends. Heaven on earth to the bright-eyed angel is "being on an island with no worries and sun kissed". When she says this I realize this is the first time in my life I dream of being the sun.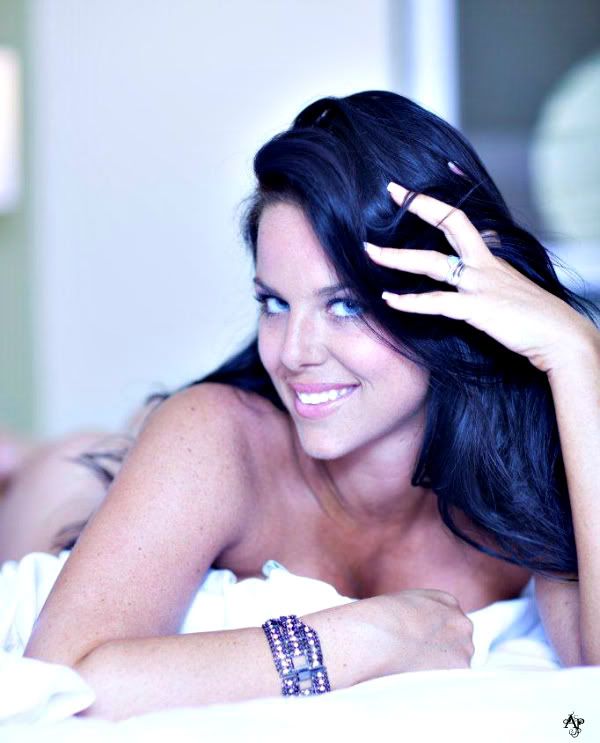 I get a little heartbroken when she mentions never having experience an unforgettable moment of love. "I can't describe that yet," she deadpans. I begin to wonder if it's because guys can be intimidated by a really sexy girl, with fears of looking like a fool. "I never noticed it," she admits, "but my girlfriend recently pointed out that a lot of guys are…" Dates come and go; giving chance to many bad scenarios the worse for Amanda would be having an allergic reaction to food. Yea, I think to myself; that would be bad. Hopefully she will be comfortable with her date knowing it's this comfort that is key to a good seduction. Her words.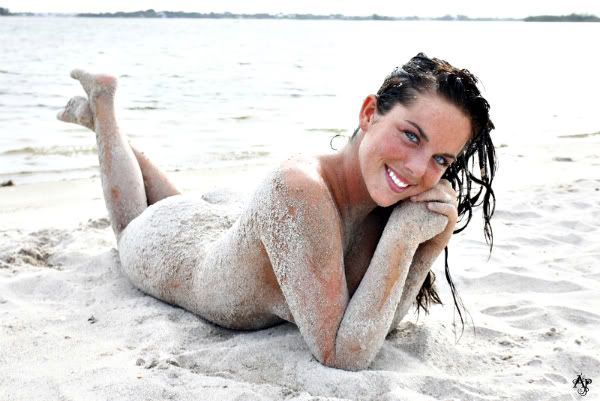 Amanda did manage to sum herself up in three words for me; "Funny, Shy, Giggly". She laughs everyday with her best friend, a person whom she is unshakably loyal too along with her family. Nothing could come between them. If she and I were to ever become close friends, Amanda says there is no gift in the world I could give to correct a wrong; nothing.  She seems both sweet and standoffish, open enough to answer the questions I pose yet guarded in her speech. Her sign is Gemini she discloses. "I can definitely have two personalities at some points." Hopefully nothing like Dr. Jekyll and Mr. Hyde.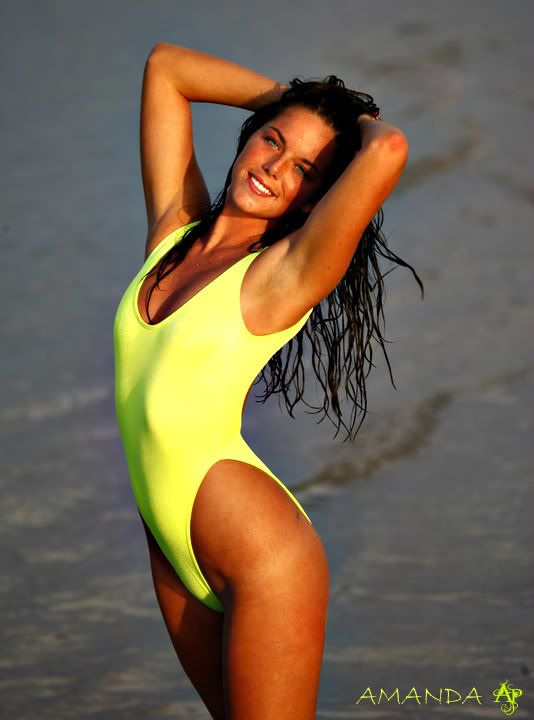 She is a girl who people have told resembles film star Megan Fox, her beauty unmistakable. "[A] great personality," she says defining beauty, "and being able to crawl out of bed and still look good." I'm certain she is able to pull this off, as she wakes up usually thinking about work. It's the first thing to come to mind when she awakes. "I want to be rich and successful," the shy model says, "so if I want to be that way I gotta get on my game." Everyday she's hustlin'!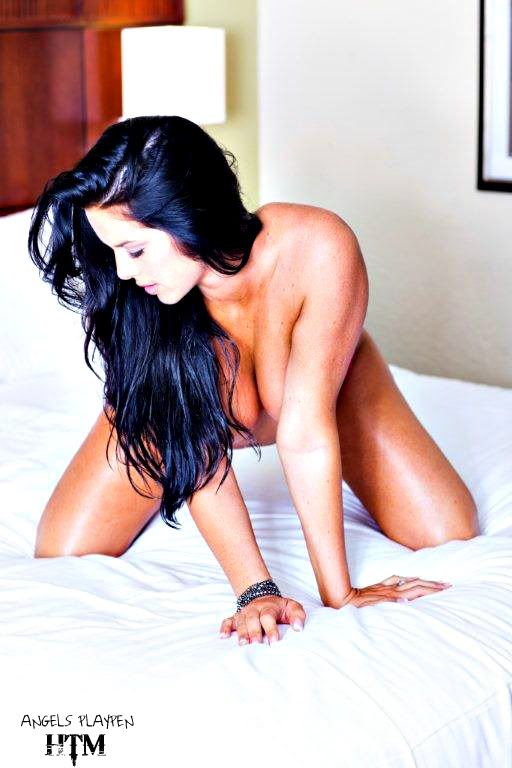 Amanda has a secret love-hate affair with ice-cream, an affair that threatens that sexy body of hers. "I do work out," she says of maintaining her sexy frame, "but I eat a lot of sushi and [other] healthy things." I'm glad she takes good care of her pretty self because it would be such a shame to waste. I'm also glad she allowed me to showcase those beautiful eyes to the world. It one of the pleasures of exploring heaven on earth. Sometimes you come across an angel. Thanks Amanda. Angels Playpen.