Angels -
Interviews
Written by Khalid "Bless" Bey | Editor in Chief | As Seen in NY Times Bestseller: Rat Bastards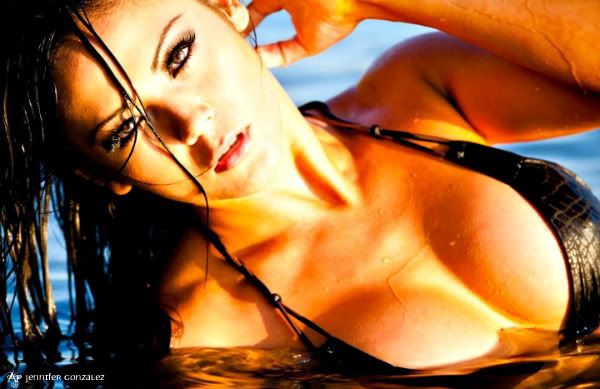 Betrayal is one thing… but when someone close to you betrays your 'passion'…. There is something unholy about that. This is Angels Playpen and here, our passion is our gospel. We are driven by that which motivates us, which can easily become your lifeline. That which we call upon in our darkest hour, guiding us to brighter times. No one should be allowed to cross this 'line', as each of us is entitled to it. In today's art world these lines get crossed all the time, leading to uncivil and often bizarre behavior. But when your passion is infused with truth, battles are lost, war will be won.  "What motivates me the most is passion," says Jennifer Irene Gonzalez. "Believe in yourself and strive for everything that you want in life. Time flies before your eyes and before you know it you may have missed your opportunity."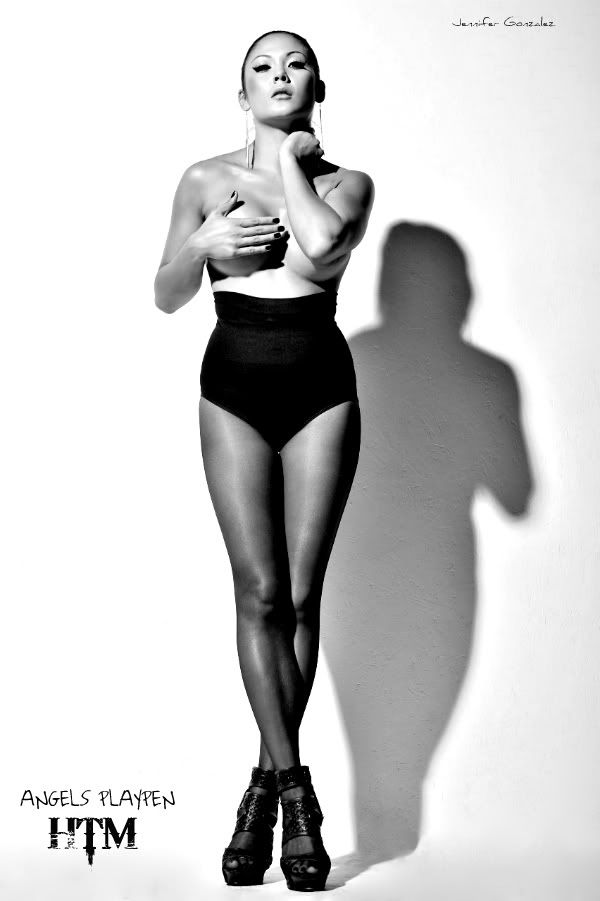 What she says is right on point, even when she relays the quote she lives by, "The more you learn the more you realize the less you know." I regretfully head toward bliss myself as I learn a little more from angels like Jennifer. "There is so much to learn, see, believe, experience…," she continues. "There is no time to stop doing what you love. Accomplish, achieve and believe. Motivation is key." And since passion is our motivation, loving what we do becomes second nature. Jennifer is a full-time model, where her passion has brought her accomplishments like receiving a five page spread in February 2011 issue of FHM Slovenia, cover of Beer Magazine, FHM Turkey feature with Jenna Bentley, Sheen Magazine and soon appearing alongside Tera Patrick in FHM Thailand. And if rumors become reality, look for a Sports Illustrated gig as well.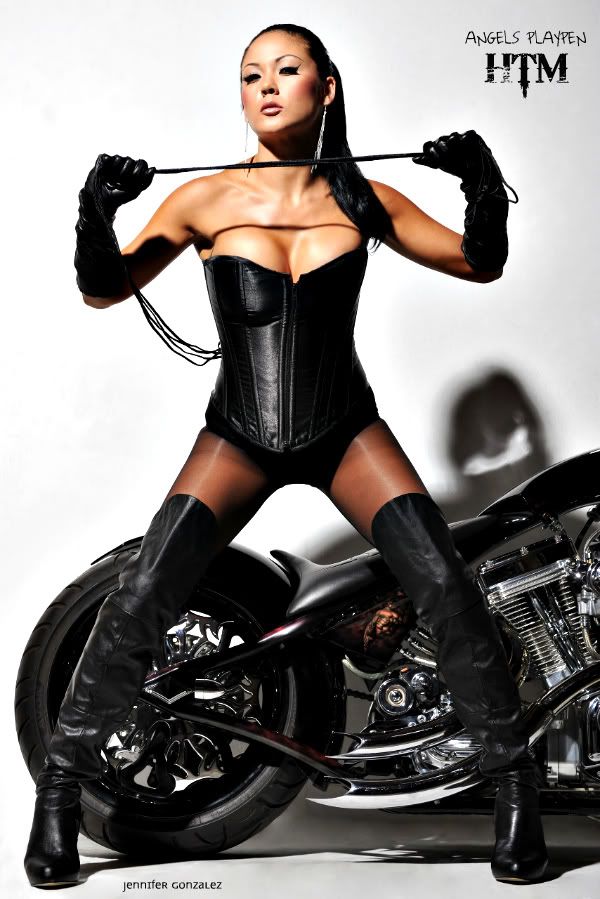 Though she is a career gal, it's important to maintain a healthy personal life. "Thanks to social networking sites such as Facebook, and apps like Evites," Jennifer explains, "I don't find it hard to stay in touch with my friends and family. I'm lucky and fortunate to be able to make my own schedule so I try to dedicate one day out of the week for friends and or family." Balance is so hard to achieve for many of us, yet Jennifer seems to have it mastered. "Anything is possible if you do so in moderation." So many things in a person's life can change after a career choice, family gets sacrificed often enough. "Aside from being more in the public eye, traveling more and having a much heartier paycheck," she admits with a smile, "not much has changed. I am still me. I'm still little ole Jen."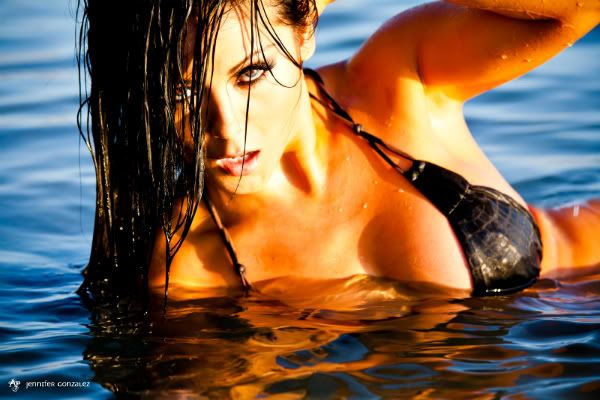 "I was the same as I am now to be honest with you," Jennifer tells me of her childhood. "I was always busy, multitasking, involved in all kinds of church and extracurricular activities and very musically inclined." The multitalented little lady could sing and play the piano. "I have always been the type of girl to achieve whatever I set my mind to. I have always been spontaneous and outgoing; [A] busy little bee since day one." Modeling just seemed like the perfect arena for the girlie-girl who could be found as an infant trying on her mother's high-heels and makeup. She competed in pageants and has been taking glamour shots posing for the camera since she was in diapers. "Also when I was a little girl I was known as the notorious 'cat-napper'.  In almost every photo of me as a child I had a cat in my arms," Jennifer confesses with a laugh. "I loved animals so much that I would grab any kitty I found and hide it in my room until I got caught and had to return it to its owner. Terrible I know. I hope no one does that to me! Yikes! Karma!"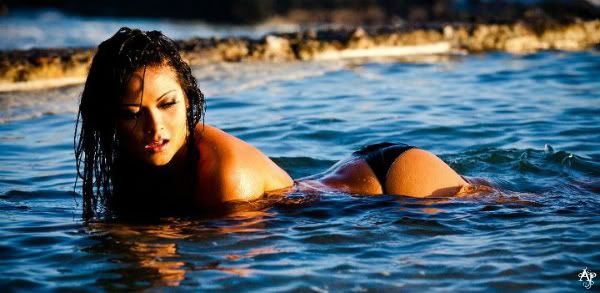 Jennifer is from Redondo Beach, she has traveled the world even spent a third of her life in Taiwan. "Now I currently reside in Orange County, California," she tells me. "I love Paris," she proclaims proudly. "Paris is my favorite city in the whole wide world." She readily admits to not being much of a party girl, so when she visits Paris she usually does a lot of shopping and dining.  "There is so much to do there, so many wonderful restaurants that you can dine at while people watching and there are some of the best designer stores in the world. Boom bata bang," she pronounces, "everything you need in one city."  Paris is the perfect city for a girl who loves dining out and sightseeing. Occasionally a quiet evening at home suits just fine. "If I am at home," she says, "I enjoy popping in a good chic flic, have a couple of cocktails while baking a new recipe and dessert."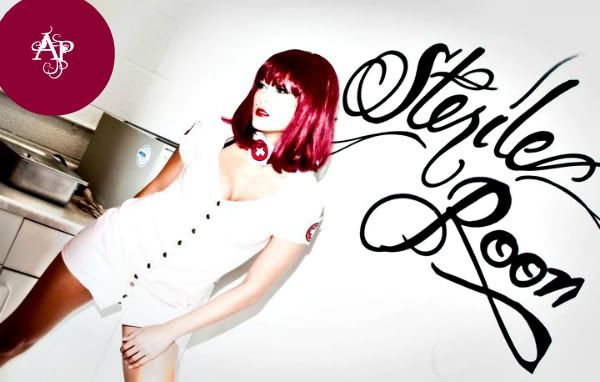 Jennifer isn't just passionate about modeling, there some things she'd like to see change in the world. "There are a lot of things that I would love to see happen in this world. However since we are on the topic of the entertainment world, I would love to see REALITY do a 180 and quit giving the world and society an excuse to act retarded to become idolized and successful.   Quit giving teens the impression that they can become pregnant at 16, disrespect their family, and then still get paid and popular for doing so!" Outspoken and opinionated, she voiced her concerns about the pageants she once took part in. "Quit dressing your kids in pageants like hookers and Madonna. Come on people. That's not cool." Her direction would include success stories from people who started out with nothing, accomplished big things without lost of dignity and humility. I'm thinking she's got a great idea, but I know people's obsession with controversy.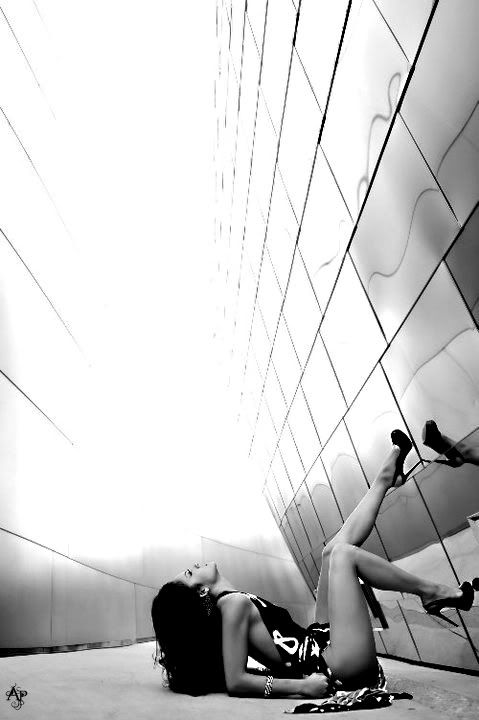 A belief that humility and personality is vital to being a successful model, Jennifer separates herself from the competition. "It's helped me thrive in the world of entertainment," she attests. She has meticulously networked her way to twenty-five magazine features. "You never know who you are going to meet so make sure to leave a lasting impression," she states jokingly. "That's how people will remember you and call you back for a gig." She knows firsthand that being a model is much more than being beautiful. "You have to be smart, kind, and gracious for your opportunities. Nobody likes a DIVA so it's important to be humble and remember where you came from." Never one to forget her roots, she describes herself as "fried rice and frijoles"; a reference to her Taiwanese and Mexican heritage. I laugh at this. Her wit is welcome; it's as attractive and sexy as she is. "Awww thank you," she utters. "I'm definitely not complaining. Being sexy makes me feel confident and empowered. I like being around sexy people as well [laughs]. Who doesn't? Sexy rules!"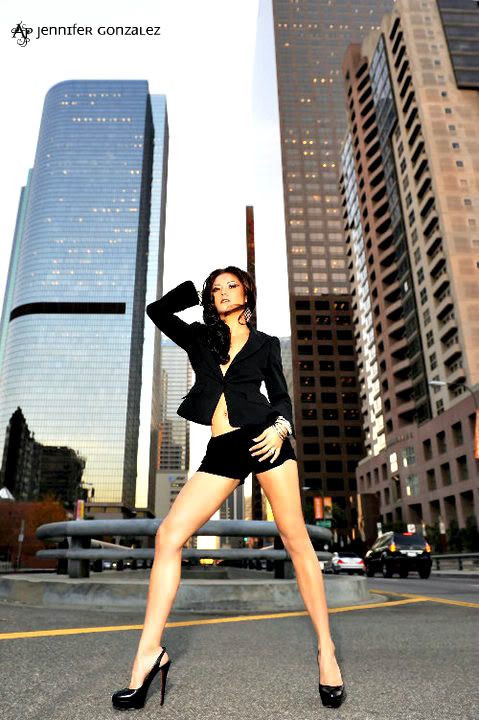 The type of girl you'd see out on a Friday night in a classy white dress, love at first sight, wanting nothing more to see her again Sunday morning in your tee shirt "hair pulled back in a ponytail". Her most sexy moments she admits, and I'm betting she right again. A few proposals pop into my head, nothing indecent but I like Jennifer, so I'd be willing to try some things out.  She points out that the key to a good seduction is to take my time, something I'm very good at. I would even settle for an extra-special friendship. I wonder if I'm even her type. "I am a huge believer that no matter how hunky dory HOT a guy is," she says, "if he has no brains, intelligence, motivation, or respect he may as well be at the bottom of my totem pole." Hoping to avoid any embarrassment, should we ever go out she makes known to control my eyes or "at least put some dark shades on so no one can see where you are looking." I wouldn't want to make her uncomfortable; my only wish is to make her smile. "I usually blush anytime someone comments on me having two dimples in one cheek," she confesses. "I don't know why. It just makes me all giddy."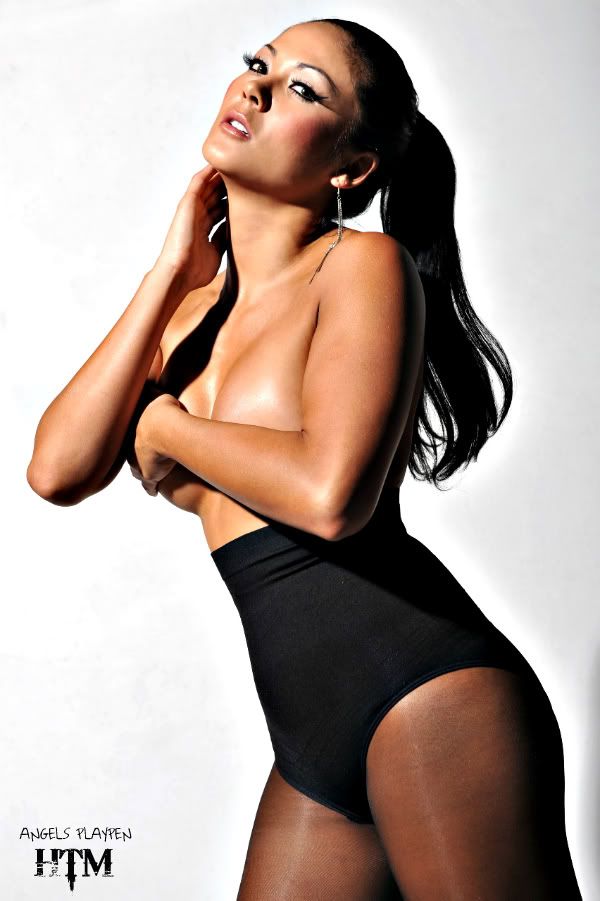 If she and her best friend both fell in love with the same guy, she'd be the one to cave in and back off from the situation. "It's not worth losing your best friend over any guy. Ever." When she says this I like her a little more. No need to be stuck on one guy anyhow when Jennifer is always having guys seek her attention. Girls too. She finds humility extremely attractive, loves a guy with nice arms, tall and with good hygiene. "A woman like me loves to be with a man who makes her feel safe and secure," she tells me. She has only had three real boyfriends in her lifetime, guys she had to ask out because she has found men to be intimidated by how sexy she is. "Yes," she proclaims, "it's weird. Why would you be intimidated by someone sexy? Isn't that what you want?" Yes, Jennifer. A girl as sexy as you. "Beauty is in the eye of the beholder," she says defining beauty for me. "In my opinion beauty is how you carry yourself on the inside and on the outside. It's how you treat people and live your life. Being beautiful is working with what you have and making it shine."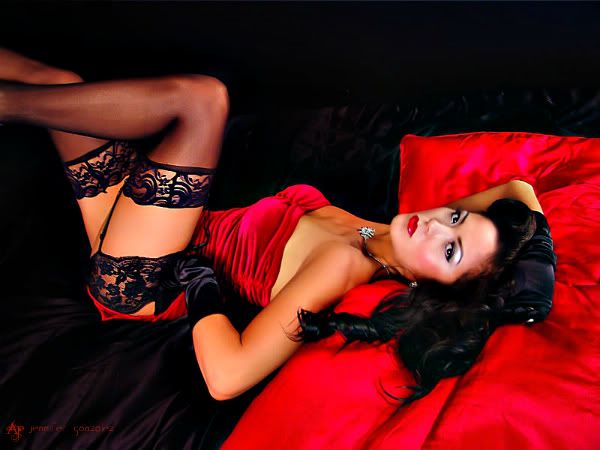 I've enjoyed this interview immensely, learning about the sexy Scorpio; engaging our passions, exposing our souls. Sharing so much, she nevertheless kept her sex life a secret, only disclosing occasionally taking advantage of her man while he's sleeping in order to start a session. "And I win every time," she says playfully. And should I one day gain her trust, then betray that trust, forgiveness would be sought, gift in hand. "A gift cannot buy my forgiveness," she laments, "A heartfelt apology is all I need to kiss and make up." I like her integrity; a passion lies there as well. This is Angels Playpen, where our passion is our gospel, where heaven is reached in life; every person has their 'heaven on earth'. "Heaven on earth is simple," says the woman of her word, "its happiness. Whatever that entails." I think it's worth the effort to see this angel happy. Whatever that would entail. It would be my pleasure.