Angels -
Interviews
Written by Khalid "Bless" Bey As Seen in NY Times Bestseller: Rat Bastards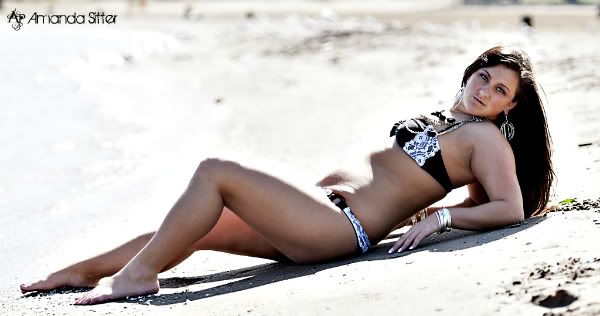 She hails from Macedonia, Ohio and her name is Amanda Sitter. She was once a baby model, took time off while in high school then was coaxed back into by her friend Melissa. I am thankful to Melissa for bringing Amanda back to the world of cameras and lights. Being 5'5, she says makes her "too short for fashion" so she is willing to work with any company that wants her. However she wouldn't mind being the first petite model to work for a fashion house. "I'm not super thin and tall," she confesses, "I'm 5'5 and I have curves so I think that separates me from a lot of models."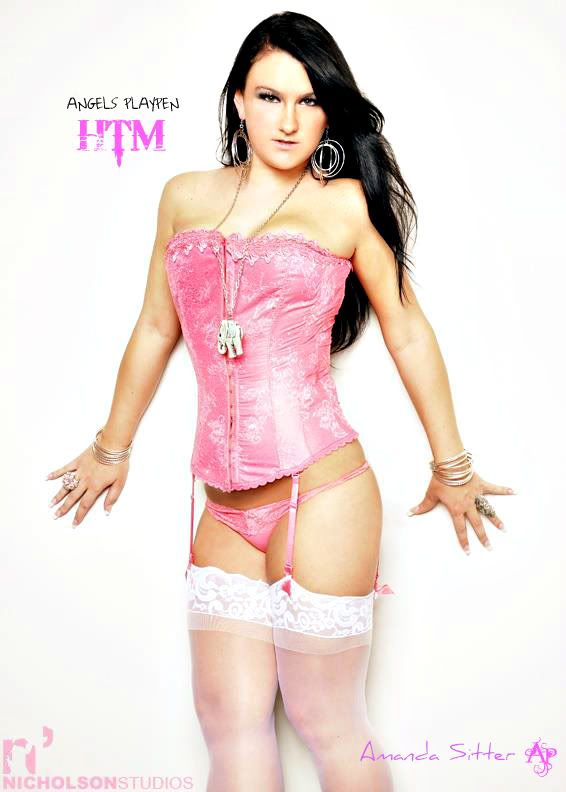 Amanda is so much more than a model. She is also the mother of a one year old boy, whom she admits she couldn't live without, works full time and attends school. Balance is not necessary when all she does is for one reason. "My son," she tells me, "he is my biggest motivator. Everything I have done since I found out I was pregnant has been for him so he can have a good future and childhood." She loves scrapbooking, a hobby that's actually more of a passion. "I made a scrapbook for my son and I think it's absolutely amazing." Time is cut out of her busy schedule for hanging with friends and some 'me' time. "I do try to make a day, once a week for my personal and social life," she says. When she has time off if I could I would send her to on a weekend getaway to a destination of her choosing. "Greece," she decides. "I would love to go visit my family, the ones I haven't met yet.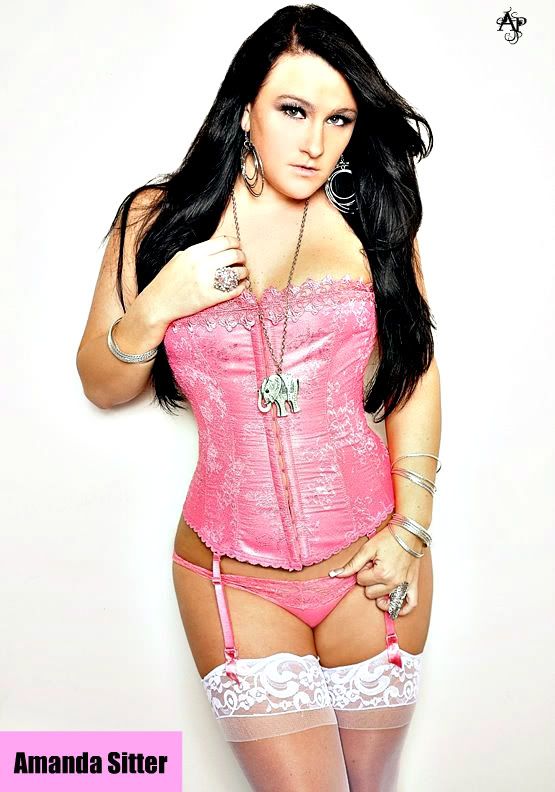 All American, with her mother's Greek lineage and her father being a mix of German and Irish, Amanda grew up the quintessential child. "I was a girlie girl," she admits, "I was always in dresses and shiny shoes. I loved playing with dolls and putting them in all their clothes, pretending they were movie stars and celebrities." Now she is a woman and a model but other than that not much has changed. "I do get recognized when I go certain places and it's weird but everyone who recognizes me are such nice people that just want to say hi."
We touch on the subjects of beauty and angels; subjects we love and covet here in Angels Playpen. Amanda's vision of beauty is about character, defining beauty as "Someone who is kindhearted and true, someone who isn't afraid to be honest, and someone who is just great to be around." I ask if she's ever noticed me being intimidated by her own beauty. To this she responds with a laugh, answering no and stating at least no one has ever told her they were intimidated by her looks. However, she admits to receiving compliments regularly. "I always get compliments on my eyes and legs." Her personal idea of beauty sounds more like the description of an angel. "Someone who is always there for you in a time of need, someone who can come over and distract you from whatever it is that is bothering you," she says describing her angel, "A friend that will be there in the end."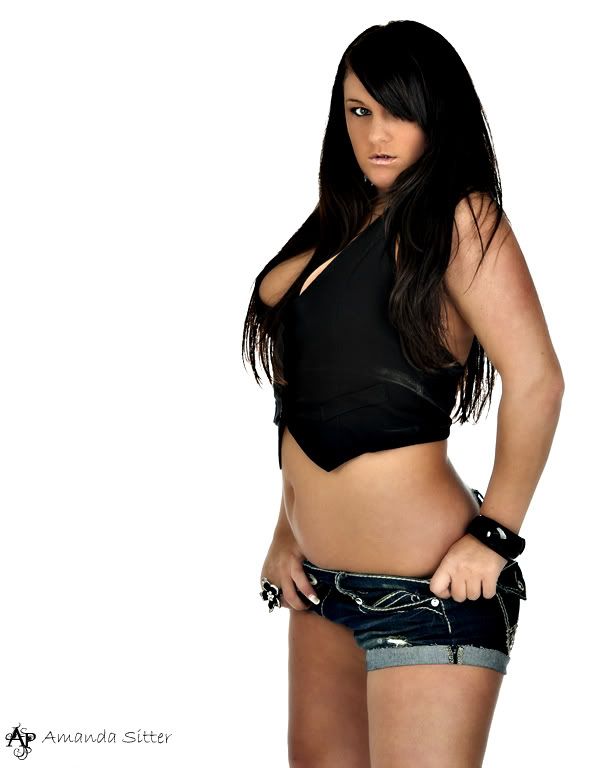 With such interesting ideas of angels and beauty, I became most eager to learn her idea of 'heaven on earth.' "Wow," Amanda begins, "let's see, my heaven on earth would be a place where people get along and everyone cut the bullshit and games. [There] is too much drama going on so I think my perfect heaven would be a place without drama." And suddenly I realize she is right. With worldwide warring and conflict, economy crisis and so much happening, heaven could easily be simple peace. Amanda wishes the economy return to its former self. "I hate to see everyone struggle to make it by every day," she says, altruism coloring her words. "It would be nice to have things go back to the way they were."
Amanda begins to grow on me as the interview progresses. Sweet and driven, I must admit I like her and I'm sure I'm not alone in this affection. "Probably how honest I am," she outlines reasons we all like her so much. "I am a very blunt person. I have always been because I hate liars and drama so I try to be as honest and truthful as I can." Amanda is a Gemini, and since astrology is a soft science, accuracy not suggested, I wanted to know if her sign fit her. "I can definitely b e two different people if needed. I can be your friend or an enemy real fast." Each day finds reason to bring laughter, whether the reason is her son or conversation with a friend. "I like to laugh," she says, "It means you're human." Blunt and honest she admits she has a real love-hate relationship with her family. "We are all very close," she says, pointing out they're so close, "we get on everyone's nerves and we hate each other but yet we are family and we have to love each other."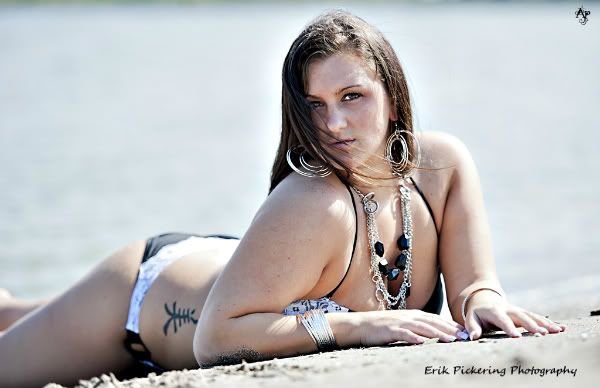 Honest, caring and real, Amanda is a model with a full life. A life where waking up means either looking for the snooze button or getting ready for a busy day. Loyalty always close to heart, if she thinks someone isn't a good person she refrains from their company. That way "I don't have to worry about being loyal to anyone who won't be loyal back," she says. Loyalty runs in my blood so she would never have to worry here, however I have quite a personality and there are times I'm a bit hard to handle. Usually a gift and an apology brings us back to good, somehow I get the feeling Amanda won't be so easy. "I don't give chances," she admonishes. "You have one chance to make me like you or to be friends with me and if you mess up you're pretty much done for. I don't like drama so if you do me dirty once you're going to do it again whether you say you won't," she continues, "people always do so I just end it before it happens over and over."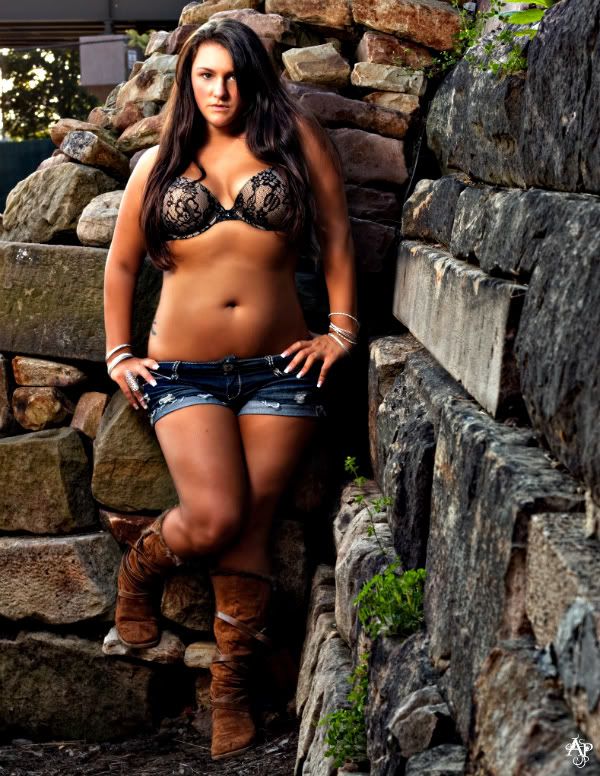 Well the last thing I want is to do anything to actually cause her pain; I would love nothing more to be a point of pleasure in her life. Maybe she can join me for a dinner date, something sweet, keeping in mind her distaste at dates who talk on the phone the entire time. She tells me the key to a good seduction is eye and body contact, especially in public. If you're in private then, you need to know where to put your hands. I'd like to see her dressed sexy, showing off those legs she gets complimented on regularly, turning heads and enjoying all she can in one evening. I only get one chance so I'd better make sure it's one of the best nights of her life. What else can I do…? This is Angels Playpen. We just don't do that here.