Angels -
Interviews
Written by Khalid "Bless" Bey As Seen in NY Times Bestseller: Rat Bastards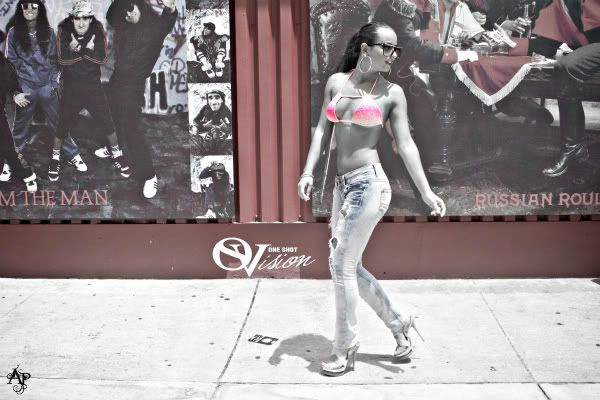 My writing draws on life, a life traveled by means of questions; creating scenes that are both relatable and separate from reality. It becomes an escape as well as a grounding force, prohibiting me from losing myself completely to creativity. Because of this I thoroughly enjoy learning about beautiful girls like Neena Lea, whose beauty and charm has the ability to momentarily suspend earthly worries, opening the mind to more ethereal subjects. My entire life beautiful women have played critical roles, guiding me, loving me, protecting me and even making me a stronger man. Angels Playpen is for these women and I welcome Neena to join the other angels who allow me into their lives, subsequently teaching me about world culture and most importantly how their pretty minds work.
"My name is Nina," she says with a delicate provocative innocence. "I'm from a small but very beautiful country in Europe called Croatia." Nina, pronounced Neena has only been in the U.S. for a few months and now lives in a city perfect for the dark haired beauty."Now I live in Miami," she tells me. Somehow this interview means more to me than usual; I feel a certain pride that could only come from her newness to America. The best thing about living in Miami she says is the "weather". Nina is fast becoming a Miami girl, South Beach her favorite part of the city. "There are lots of shops like they were made for me," she says drawing a slight laugh from me, "with lots of glittering clothes, crystals and jewelry. That's like heaven for me."  "I love the climate [and] naked guys walking around." I'll join her for the weather but she can keep the naked guys. If its breakfast, lunch or dinner, a shared meal between should be easy to come by; Nina loves all kinds of restaurants and food. "If you served frog but in a good way," she tells me, "I'm going to probably eat it." Her most adored however is seafood. "My favorite food is mussels and all kinds of seafood. Maybe it's because my mother is from the Croatian Coast."
"My mother is from Sibernik," explains Neena, "a small city on the coast of Croatia with beautiful churches in renaissance style. My father is from Sombor, a village which used to be part Jugoslavija." She goes on to tell of how her parents met, romance shaping her storytelling. Her father's mother is from Slovenia. "My mother used to be a subtenant in his mother's house and used to teach my dad mathematics. Love just happened." I always believed love just… happens. Its not something preplanned, and if it is, that is a bit stalkerish. Growing up Neena was a handful. "Oh, I love to remember those days," she starts with a laugh. "I used to play only with guys, girls where too boring for me. I was playing soccer, baseball, basketball; everything that guys play. One time, a baseball bat ended up straight to my head," she laughs again, declaring funny times but I develop a retroactive anger. I don't like the fact she was ever hurt. This is Angels Playpen where pain is avoided at all cost. Pleasure is the only side effect. Neena came in late all the time to the chagrin of her mother so she thanks her mother for her patience.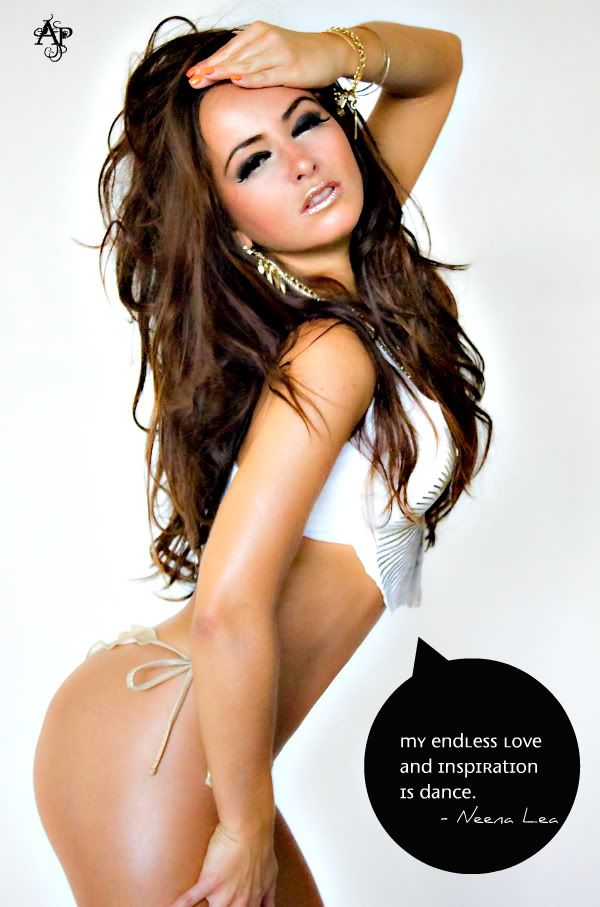 If ever there were an angel, Neena would be the vision, voice and spirit. It's her angel-like special quality that makes her a different breed of model. "I'm full of respect towards the other models," explains Nina. "[I] appreciate their work because I know how hard it is to have a career as a model because competition is crazy." But being respectful of other is only part of it. "My quality is my power of transformation from simple to vamp woman, therefore I can be good for lots of different shoots. I'm not afraid of anything. Yes," she adds, "I can shoot with a snake." A vision of Neena, anaconda seductively clinging to her curves causes my heart to quicken; it's an exciting image.
Outside modeling, she has an agenda that only makes me like her more. Her biggest passion is dancing, she's been dancing since she was a little girl where she tried every dance imaginable. "[I] used to dance rhythmic, belly dance, jazz, step, acrobatic rock n roll, ballet and hip-hop." There was a time when she competed, becoming a two time champion, winning 33rd place in a world competition; this was her proudest period to memory. Neena also loves to sing, influenced by Beyonce, she one day dreams of a career matching that of Lady Gaga and Pink. Not just a pretty face and she also has a beautiful mind. "I have a bachelor's degree in Marketing and in a couple of months I'll have my master's degree." Love a girl with good brains. Perfect. Just when my thoughts of her were nearing perfection, Neena surprises me with refreshing honesty, admitting shortcomings some would have taken to their graves instead of bringing it from heaven. "One definitely specific thing about my body," she says conspiratorially, "is I my third toe on my right foot is smaller than my fourth. My friends always make fun of it." I laugh at the thought of this, jokes aplenty cross my mind however I think I will spare her.
Like my writing, my motivations are fueled by life. Nina is similar to me in this regard. "My motivation is my love for life," she says. "My biggest fear is death, so everyday I'm trying to be positive, to do things that I love, to be with people that I love." Her words could easily have been a personal quote of mine. "Sometimes," she continues, "I'm working too hard and don't have time to see all my friends but I always have in mind that no money can be a replacement for the joy, laughter and happiness when I'm with family and friends." I agree with her, a bond we'll forever share. Nina works very hard indeed, finding balance almost impossible between her personal life and career. "Sometimes it's very hard to balance those two things but I'm trying to do my best." Again I find common ground between us; my personal life has also been strained due to my work. "To balance career and a boyfriend," she tells me, "is really hard. Maybe that's why I'm single. I have to learn that." Secretly I smile at the fact that she's single though I think I should feel bad, but I don't; I'm secretly filled with hope.
"Modeling was serendipity for me," says the Croatian angel. Apparently she had a friend who was a dancer who asked her to take part in a photo shoot. Then she met photographer Mike Moore, who recognized her potential and they decided to combine talents. "My biggest wish is to work with Victoria Secret," she tells of her ambitions. Nina adores the sexy brand. "The whole story about angels is like a fairytale."  Diesel, Armani Exchange and Bebe are other notable brands she's love to lend her talents to. "Those are the brands that I wear most." Since becoming a model, she has become accustomed to the dynamics of being such a sexy public figure. "People recognize me on the street," she tells me. "Also there is lots of gossip. People love to put pictures of models without makeup and comment." She built herself up to be prepared for these antics "It's all part of my job." She even managed to maintain her identity after seeing multiple false blogs and profiles across the internet. "I know who I am," she delivers.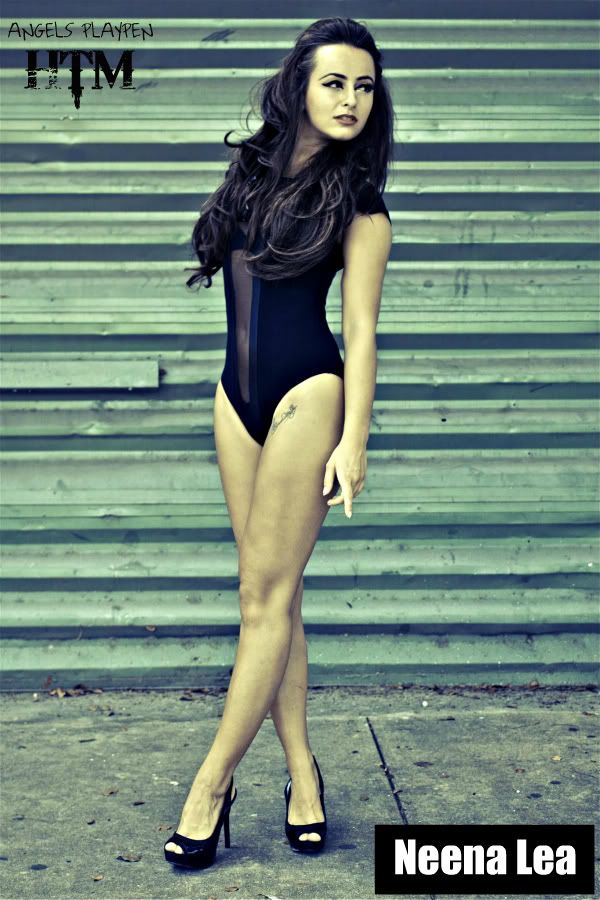 There is a qualitative measure to her words; even what she writes has an accent. I like her. "People are always surprised by my personality," says the girl who slowly seduces all of my attention, a few tasks go untended as I write. "I seem like an arrogant, overly self-confident woman but actually I'm a very sweet, funny person, and I can cry even over a small thing." I would never want to see such a thing, unless it's because of a gift. If I were to be the reason for tears of pain instead of joy, something my heart couldn't endure, a gift of apology would surely come next. "A sunflower," she states pointedly as her gift of choice. A smile materializes on my face just then; knowing so many before have requested everything from Bentleys to shopping sprees. "I would forgive everything if you are an honest person." I am angel. I am. So much it hurts. And honestly I can't be the only guy to like her this much. "Guys like my legs especially," she says about what is so attractive about her. "Girls admire my way of dancing." Somehow, I think the guys like her dancing just as much as the ladies.
An acquaintance by the name of Petra once told Neena, 'I admire you because you follow your dreams and you don't care what people say, you are persistent and know what you want. You are absolutely my role model.' This was the best compliment she'd ever received. "An angel is here to guide," she says unknowingly describing herself, "to protect and enlighten me and to bring me back to right when I go astray. Encourage me when I am disheartened and instruct me when I err in judgment." Being an angel for me includes the ever subjective idea of beauty. "Personality is the real beauty of every person," Neena proclaims. "People are often viscous with the outside looks and don't see the true colors of the person." Lucky for her I need the whole package and she seems to have it all. She is also a Zumba dance instructor, an occupation that keeps her in the great shape she's in.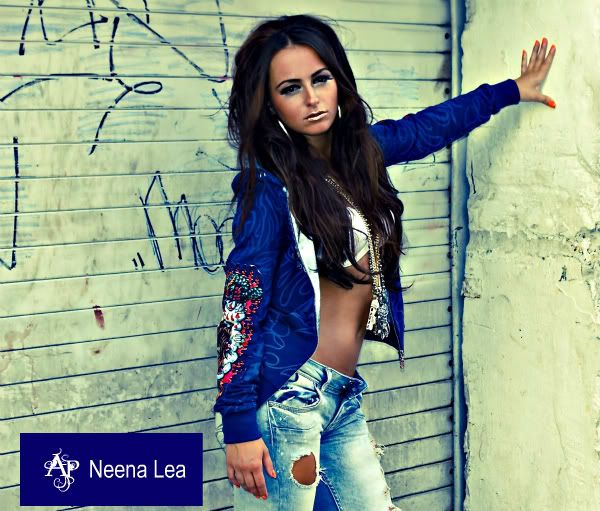 She is a Gemini, which describes the angel as impulsive towards change and versatility. She tells me her sign suggests an ability to adapt to the demands of the environment. "So true for me," she admits. "Throw me anywhere and I learn how to swim." She possesses a curious mind, the type of mind I find immensely engaging. We could probably talk for hours. "I enjoy mental exploration," Neena confirms my suspicions, "I'm almost always at ease in social situations and I love all forms of talk, from gossip to political debate." She speaks of having a butterfly mind, a mind akin to mine, easily bored jumping from subject to subject, committing to nothing unless utterly intrigued. "I'm a butterfly," she says, "if you're not interesting I'll fly away." And because my emotions run so deep, I too experience discomfort when expressing them.
The angel in her re-emerges when she discusses her wants for the world; she would love to see nothing more than a cure for AIDS. A moment meant for true love would be unforgettable if she was crying, telling the guy before her she loved him and he stood stoic and slapped her. Don't think anyone would be so forgetful. She admits that she doesn't have a particular cause or brand that she is loyal to, simply stating, "If you are gonna be good to me; I'm gonna be loyal to you." Angels Playpen has pledged their loyalty to the beautiful girl who has captured my heart; I have been utterly seduced. "Interesting conversation; little bit flirty," she tells me is the key to a good seduction, "[and] good dinner and wine." I'm awesome at all three yet I feel I could never seduce her; she would always be the seducer.
Self-described as "fair, spontaneous and smiling" I am unquestionably attracted to her as I am sure many are. Yet I'm just as certain some guys would be too intimidated to approach her, not me. I want to know everything about her. Especially what keeps her smiling. I learn she absolutely couldn't enjoy a night out with a "bad kisser" and has learned firsthand about intimidated men. "First of all," she starts, "men are afraid of successful ladies. Most of them don't know how to handle them." I nod internally in agreement. "I can say that men are a little afraid of me because they think they have nothing to offer me, they feel insecure but hey you never know… maybe you could be the one." Uhmm angel… no maybe about it… I am the one. But truth is I may be too much for her. My imagination ignites and I picture us getting away from the madness of the industry, escaping to find a taste of heaven. A place she sees as an "island, with lots of green surface, the ocean, a sunny day, no clouds, silence, thoughts." "If we are friends," she says describing a weekend getaway. "Let's go to Las Vegas. If we're lovers, let's go to the Croatian Coast." I choose option two. Love is all I need. Welcome to Angels Playpen.