Angels -
Interviews
Written by Khalid "Bless" Bey | Editor in Chief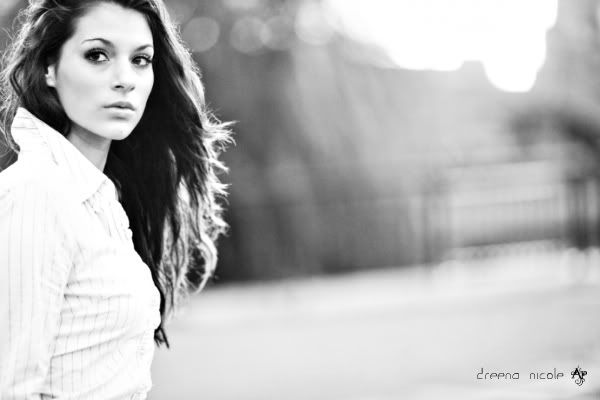 As a writer, being sensual is a way of life; I feel everything. Everything I come across, whether I admit or not, will leave an impression. An email, a text, a conversation, even something as inherently immobile as a painting or image. So yes I am sensitive. When I came across Dreena Nicole Dimaggio, I found myself drawn to her stare; I was impressed. Clear and direct, her large pretty brown eyes conveyed sight. I could just imagine how the world looked through those eyes, a clarity that could only bring a sort of cynicism. I decided to ask for an interview. Though she'd obviously said yes, she'd done so questioningly. I'd liked that.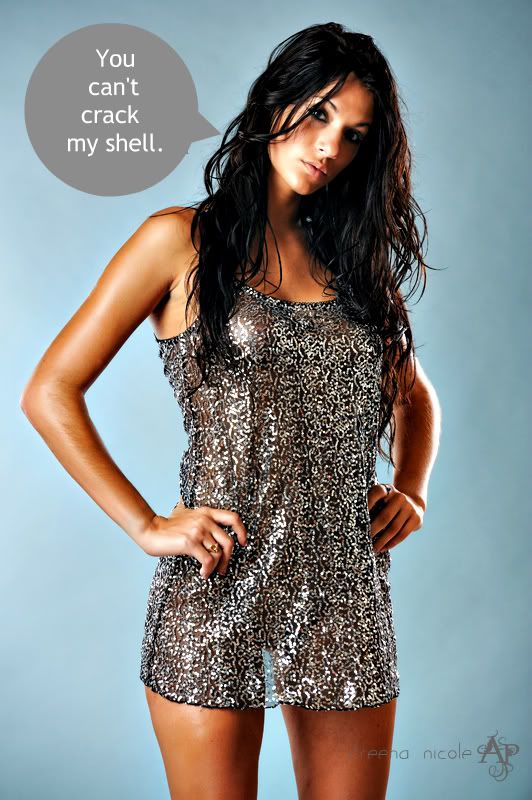 She is a wonderful mix of Italian and Irish, a New England angel. "I grew up on Cape Cod," she tells, "but I consider myself from Boston." This makes her a city girl. "Boston is my favorite city but New York and Miami are great too." Dreena readily touts the best thing about living in Boston as the pride of its residents. Growing up she was independent, determined and motivated. Her motivation stems from her desire to have the "absolute most out of life." Trips to Italy to unwind, dining at the best restaurants, to partying and shopping in her favorite cities. Sounds like Angels Playpen to me.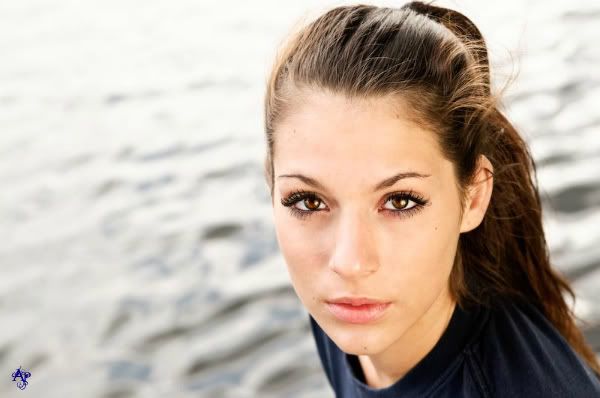 Unlike so many of the models I interview, Dreena has no difficulty balancing her career and personal life and for one reason she says, "My career is my personal life." This alone separates her from the flock, yet she has other differentiating characteristics that make her stand out. A great combination of beauty and brains, last thing she wants is to be just another pretty face. "I make sure I know what I'm doing." This too impressed me about the dark haired angel. She does nothing without asking a few questions; smart. She also happens to be a writer and this further excites me. Besides for Dreena, looks are but a ruse. "Beauty is indescribable," she says. "There is physical beauty and there is mental beauty; it's a blessing to have both." Gifts from heaven.
Like her sign would suggest, she has "the attitude and ambition of a lion." Determined, honest and admittedly a perfectionist, Dreena is focused. There is a great future ahead of her; she has the mindset needed to create lanes where there were once only trodden paths through a jungle. In this industry, such is a necessary skill. When your sights are set on companies like Maxim, Rolling Stone, and Victoria's Secret, an unrelenting determination becomes your greatest asset. Victoria's Secret has been her biggest influence in her decision to be a model. She has a beauty that is perfect for campaigns that represent simplicity and comfort. She has what a lot of models don't have… mass appeal. What is it about her that she feels guys and girls admire. "My strength," she answers valiantly. "I am a very consistent person. You can't crack my shell."
When the pretty Boston girl isn't modeling she puts to use her writing, spends her time designing, reading and being with family. Dreena surprises me when she tells me what she does to keep her body in prime condition. "I do kungfu," she deadpans. Admitting that guys are intimidated by her level of sexy, I immediately think they are more than likely intimidated by her strong sense of self. I also came to appreciate how she sees the art of seduction. "Knowing what the other person wants," Dreena explains, "...and giving them it little by little." Indeed. And best compliment she remembers receiving was "'are you in that magazine?'… 'no'… 'you should be.'" Whoever gave that compliment deserves praise. What they saw and said couldn't have been more accurate. I personally think she is perfect for Angels Playpen... Welcome.