Angels -
Interviews
Written by Khalid "Bless" Bey | Editor in Chief
Every so often an angel comes along that makes you feel happy doing whatever it is you do. Being an injector of beauty and art in such an overly coarse world, Madeline Cole adds pride to my work. I search for heaven on earth, discover angels in remote areas and expose them to the world hoping in some part to uplift those who ingest my offerings. In Germany at the time of this interview, Madeline recently visited Rome reminding me of my love of historical architecture. Our brief exchange of words brought an elevation in spirit with it. She could easily become a favored angel. Let's take a closer look to see if this feeling isn't just a ruse.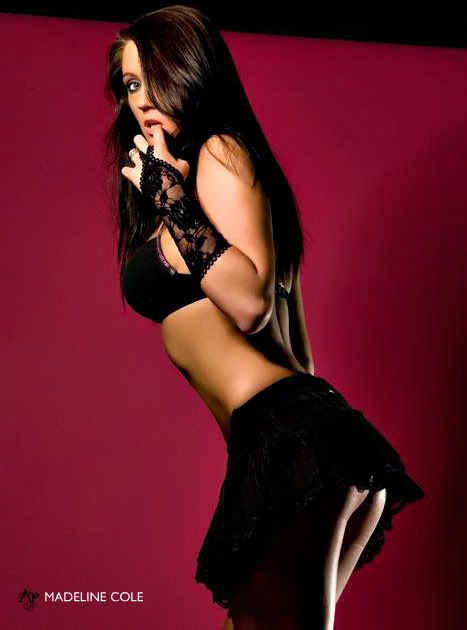 Her family is German; she is currently living in Ansbach, Germany but returning to Ohio in the fall. "Anywhere here in Germany is amazing to party in," says the delightful beauty about her favorite cities to party and shop. "I also went to Barcelona and that was amazing. Shopping in Milan was fantastic as well." Even though she has other cities she loves to visit, Germany is revered. "Germany in general is amazing because of all the beautiful sites everywhere."  Alongside enjoying spending time with friends and family cooking and watching sports, its evident Madeline thoroughly enjoys traveling. Maybe Angels Playpen will send her all over the world on a mission of heavenly intent. I think she'd make a great ambassador.   Madeline's ideal destination for a weekend to unwind, a place I'd be happy to send her, is Phi Phi Island. Great choice.
A mother of a young daughter whom she opines is her angel; she still pursues her career while going to school. "I'm quite a brainy chic," she says of her 'Hidden Treasure', "I'm finishing my degree in Anthropology, minoring in Biology and will be starting my Masters program soon." I am impressed by her commitment to not just one aspect of her life, but all. Madeline has achieved balance in spite of her incredibly busy life.  "After ten years of practice," she says, "I got it down."  Motivation is found everywhere for Madeline. "I constantly try to do better and be a better person." Her words are more an inspiration and less a declaration.  Scouted by a photographer, she "took a few test shots and was hooked." I imagine she enjoyed herself incalculably.  "I love anyone that's comfortable in their own skin and able to show emotion through a photograph."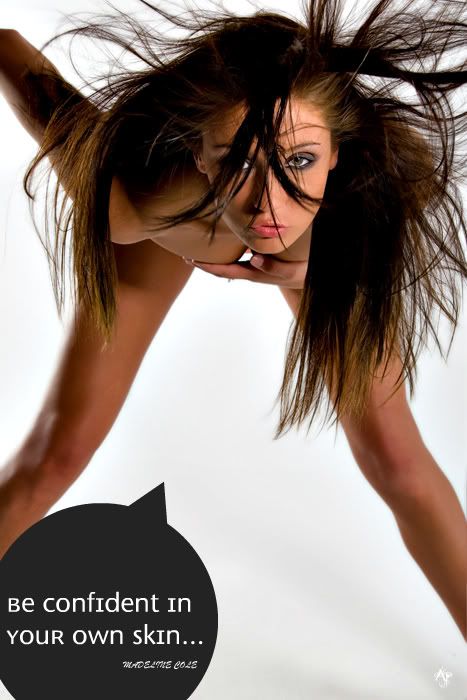 Growing up, the lady used to be a tomboy. Nowadays she is quite a vision of femininity, creating puppies out of guys and fans out of girls. She credits her down to earth personality as the reason she has so many admirers, including me. Her willingness to indulge Angels Playpen is most refreshing. A few things have changed since becoming a public figure, especially one so sexy. "I've lost some friends along the way," she tells me, "but hey they weren't really friends in the first place if they couldn't support me!" I agree. True friends don't let career choices destroy the relationship. Fewer friends, more life experiences, here she is today a model with Victoria's Secret, FHM and GQ Magazine in her scope.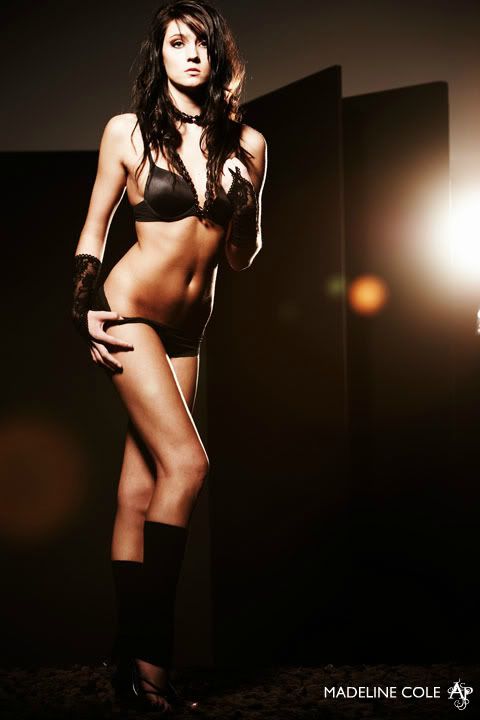 Madeline is a slim model with a big heart, making her an angel both inside and out. Heart full of love, she melts at the sight of her daughter looking up, big eyes fixed on mommy, a hug only seconds away. Her heart is tugged at the mention that her mother would be proud of her, it's the best compliment she could receive. She finds time to laugh everyday believing "laughter is the key to happiness." Like me, she  has experience many unforgettable moments of love. "That feeling of butterflies in your stomach, that goofy grin you get on your face," says Madeline detailing the phenomenon that I know all too well. I fall in love all the time. Another gush from her overflowing heart is her wish to see a cure for cancer someday.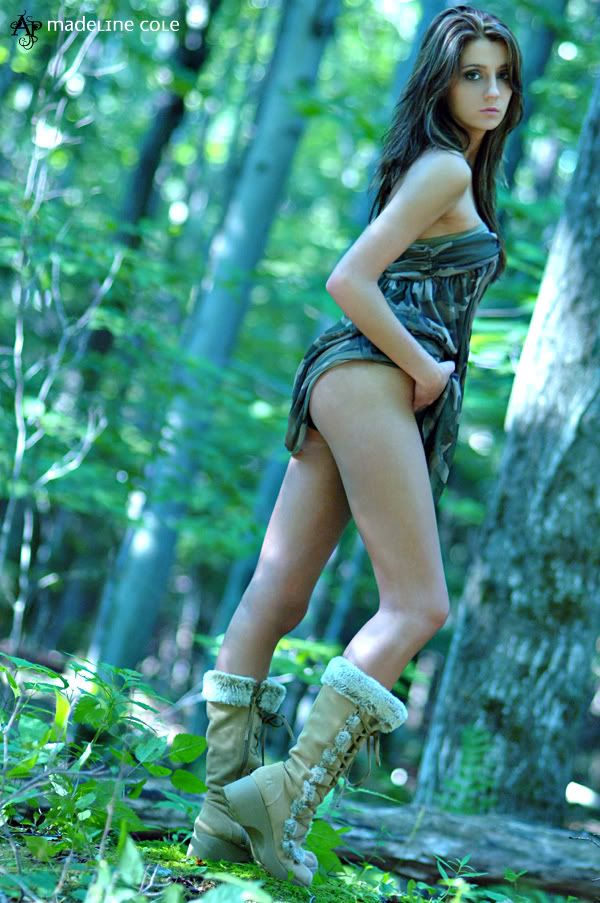 I can truly say I enjoyed getting to know Madeline Cole; a pretty girl with a pretty spirit and gorgeous sense of self. She tells me that if we were ever to become close friends and I inadvertently made her upset, the key to her pretty heart is cookies. "Chocolate chip to be exact," she relays demandingly and then and there I know I'd happily oblige. As pretty as she is she says no guys are ever intimidated and her sexy body is maintained by sporadic workouts and bad eating habits: she loves cookies.  I smile. She tells me she is an Aries, admitting that the sign fits her perfectly and somehow I sense she isn't so proud of this. Whether this is a source of pride for her or not, I think she has copious characteristics to be proud of and Angels Playpen is proud to have her.