Angels -
Interviews
Written by Khalid "Bless" Bey | Editor in Chief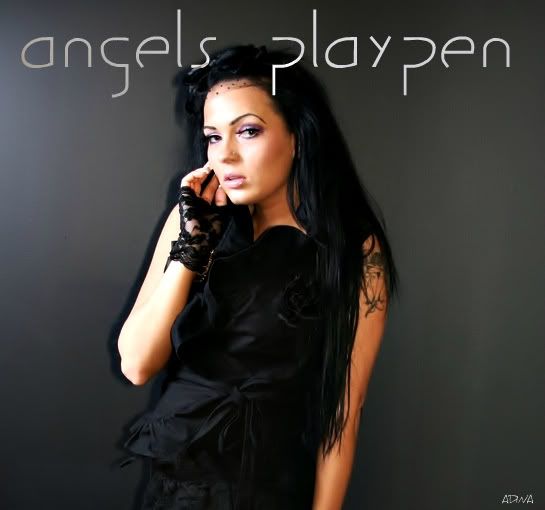 Toronto, Ontario; the largest city in Canada is where we find our latest angel. "Toronto is one of the most amazing cities in the world," says Toronto's Adina, "and I rep it to the fullest." Born in Romania; she loves the city she lives in. "The culture that is made up of so many different cultures is just amazing. The people raised in different ways just all come together and somehow co-inhabit this city. It's pretty cool." Yes it is cool… one of the reasons I enjoy being American. Currently I am sitting in the lobby of the Ft. Washington Holiday Inn in Historic Ft. Washington Pa. The drone of the housekeeper's vacuum adds a strangely futuristic air to the moment. But I am comfortably submersed in the present.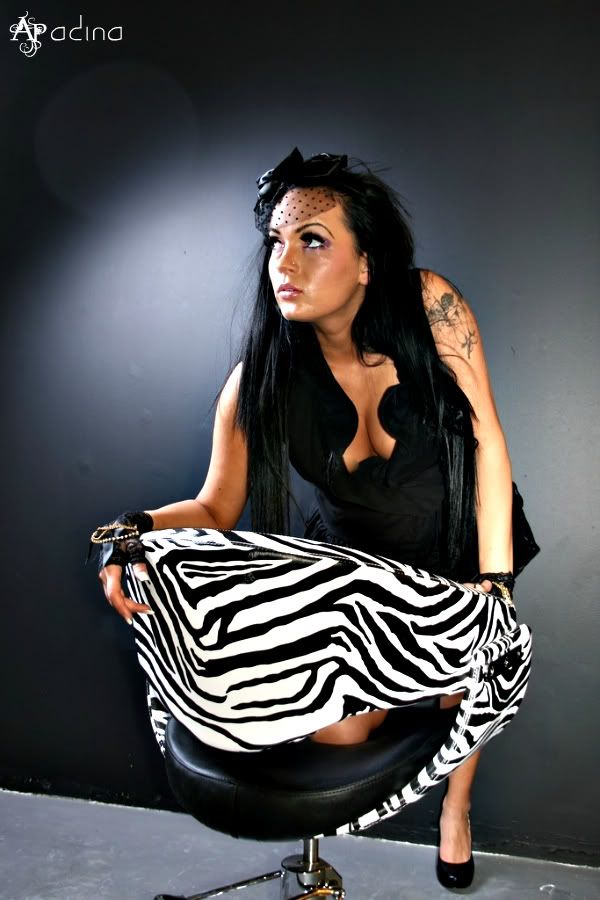 It's apparent how much she likes her city; nevertheless there are a few other places on the planet that she loves. "My other favorite would have to be Paris, France," Adina confesses. France is for shopping, dining and partying; for a little relaxation she chooses Miami. Usually it's the reverse but hey…  Adina is model who loves law. She hopes to one day have a career in it. "I also love anything that has to do with music, traveling, animals and photography," she tells. "I have been writing songs since I was pretty young." Not too many know this 'Hidden Treasure'. "Some close friends know this but not everyone. I never really do anything with the songs it's just a way to express myself and get stuff off my chest."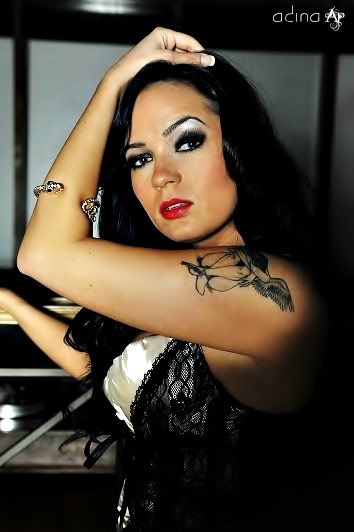 As a model, getting so much attention generally changes people. "I try to stay the same and not let things get to my head," says the Romanian beauty. "I believe staying humble is an amazing gift."  Humble or not, a model must know what her advantages are in the industry. "I believe that I have unique features," she says. "I am not your typical 6 ft. model, 100 pounds skin and bones. I have curves and I love them." Me too Adina. She knows she is sexy; however she is very careful with how she presents herself to the world. "My family has put a big emphasis on values and ethics when I was growing up; so I take that into consideration." Her motivation to succeed… family. "My family has always been the most influential, motivational people in my life," Adina admits. "They always have my back under any circumstances and push me to do better and achieve more." Between work and family, Adina's time is consumed. "At times it gets a little hectic to find time for everything but I'll survive," she says proudly.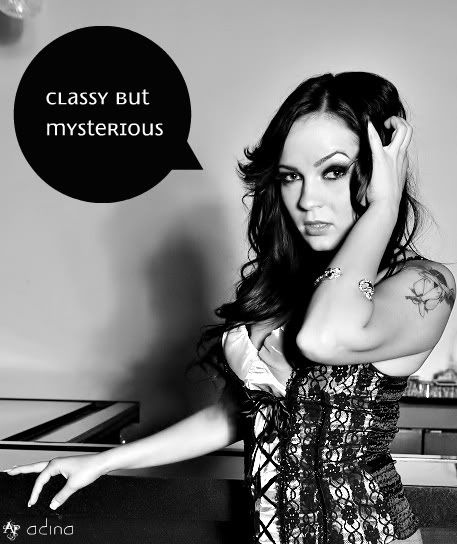 Because of the lessons in ethics from her parents, Adina is very stubborn when it comes to work. "I am open to working with any companies as long as they are serious and do not affect my image in a negative way." She didn't initially plan on becoming a model. "it happened pretty randomly," says the reluctant model. "People kept suggesting I try it out, but I was always too busy with other stuff. Finally she caught a break from her duties and decided to try it. "I loved it and haven't stopped." "My parents were both born in Romania," explains Adina of her family heritage, "but I have relatives all over the world; France, Australia, New Zealand, you name it. I grew up with the European culture in my house though and can speak both French and Romanian."
What gift could I give Adina asking for forgiveness if ever we became close and I did something stupid? "Hmmm... It would have to be a very expensive one with a ribbon on it," she says kiddingly. "I'm pretty stubborn and usually don't change my mind about forgiving someone, but then again it takes a lot to upset me." I'm happy it takes a lot to get her upset, however bad manners would end any date. At times men are intimidated by the Adina's sex appeal but she manages. It's not her fault she a beautiful girl with a great body. "It comes natural...what can I say..." she says with a laugh.  "I work out sometimes, but I am not a gym freak. I do not try to alter my body shape. I love it the way it is and I just work out to maintain it." Seduction is not all about looks she says. "Staying classy but mysterious at the same time," Adina delivers the key to seduction. "I think what most girls don't understand nowadays is that if they throw themselves out there so easily, they will get thrown out easily too." Hmmm… makes sense. Maybe the girls who throw themselves at guys don't know their worth. They need to be able to recognize their own beauty. Adina believes beauty to be "a person's unique way of being themselves." And an angel she says is "a beautiful person inside and out."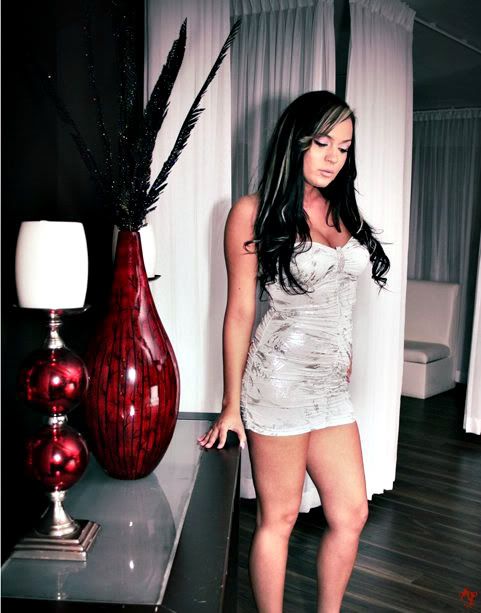 Her sign is Taurus. "They say we're stubborn creatures and we like things our way," Adina informs me. "But [we're] motivated and very caring at the same time." Liking things your way is what we're about in Angels Playpen. "Lying in the sun with palm trees," she describes her heaven on earth, "with my friends and family 365 days a year." She has a real love/hate relationship with her blackberry. "I hate that It goes off non-stop but [I] can't live without it." She is blessed to have friends who make her laugh everyday and enjoys many unforgettable moments of love. "I'm surrounded my love." Now that's heaven on earth.