Angels -
Playpen
Written by Khalid "Bless Theangels" Bey | Editor in Chief | As Seen in the NY Times Bestseller: Rat Bastards
Representing more than one location, a daunting task to some, is natural to our newest angel. "My name is Yi," she announces, "I am from Fuzhou, China. I currently live in Cherry Hill, New Jersey. I represent a few different cities such as New York, Philadelphia, Pittsburgh and Cherry Hill." Claiming these cities impresses me, it shows a dominant trait. Her views change as her locations change, and as physiology dictates, soon her 'point-of-view' changes as well. At the moment of this interview, she is in Cherry Hill. "I see lots of trees and shopping centers," she illustrates.
Yi hopes to one day visit Hawaii, loves to party and eat in New York City and as we know her origins trace back to China. Global in essence, she grew up in China until she turned nine when she moved to the United States. "It was [a] very different shift in culture," she says and I imagine this to be just the case. "I had to learn to speak English in order to communicate."
Eventually Yi became a model. "I was casted by a small agency in Pittsburgh," she says summarizing her start, "and they have taught me a few things, then I ventured off to do my own freelance modeling." Few things have changed since she began modeling. "I am more outgoing, outspoken and realized that this world is full of beautiful people." Yi says there are advantages and disadvantages to being beautiful. "It depends on how people perceive it," she explains. "Some may think you are the most beautiful person in the world while others think different. In some situations being beautiful will get you special treatment. Most are through connections. This world is about connection; who you know will get you where you are."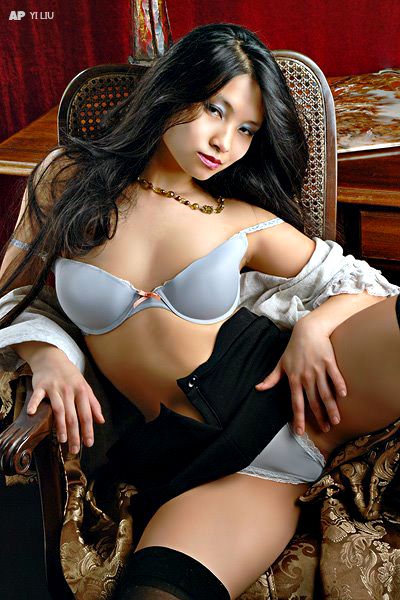 "Having fun at the shoots," Yi recalls her favorite memories, "and meeting new people is always memorable especially once we become good friends." I'm sure with her talents she will meet good friends and make great connections that will help her get to work with companies such as Gucci, Bobbie Brown, Michael Kors, BCBG, Bebe and as she puts it, "tons more, pretty much all the top notch brands; It will be my dream."Ultimately she would love to be published internationally. She has come to learn that having proper motivation and being a "go-getter" are necessary for her success. I agree. What does she love most about modeling? "Getting all the pretty photos," answers our angel.
When she isn't posing for cameras, creating those wonderful images you can find Yi shopping, getting a tension-relieving massage, spending time with her friends or contemplating new business ideas. Asked to describe her sense of fashion she mentions edgy, cute and elegant. Yi's favorite place to shop is BCBG and her favorite accessories are earrings. Apparently she has no known guilty pleasures other than chocolate, especially dark chocolate. Her 'hidden treasure' is that she multitalented artist. General art, knitting, crocheting, painting and more… she does it all.
Well there are some things she doesn't do, like tattoos. "I do not have any; I prefer to be tattoo free." And she also never leaves home without her trustie cell phone. "Its how I connect to jobs, family and friends." Yi also doesn't limit herself in conversation. "Too many topics to talk about," she says. "I am an interesting conversationalist." Guys with no idea of how to "dress to impress a woman" also makes her 'don't do list.' To bring this list of 'don't do's' to an end we talk of her biggest fears which appears to be creepy crawly things. "Bugs! Snakes! Spiders!" See.
"I love who I am," Yi declares. Still, she knows she could be healthier even though she already goes to the gym regularly. "Perhaps one day I'll look into fitness modeling," she tells me. Being healthy is equal to beauty, though a few devilish vices are tolerated. Her passion is in league with our principles in Angels Playpen. "I am passionate about the world I created for myself and others," she elegantly states. "[It's] never too late to make yourself even a better person and helping others achieve the same." All for one. One for all. Love.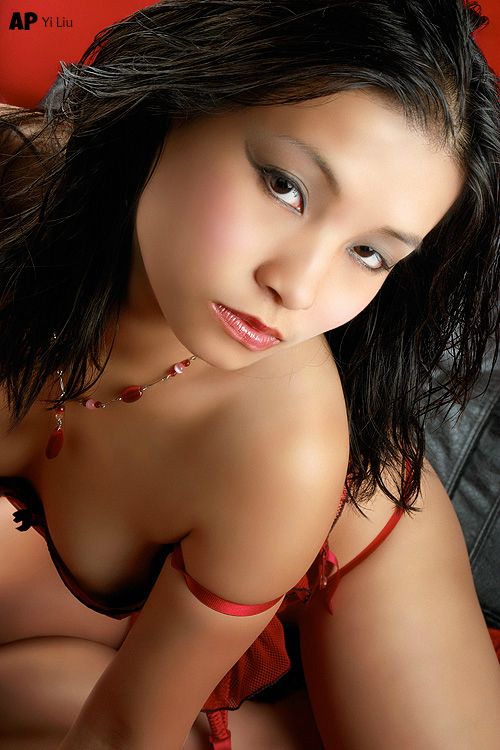 We talk a lot about 'heaven on earth' here in Angels Playpen, so it's only fitting that I ask what her idea of it is. "The moment when you are at peace," she responds, "in your mind, your heart and your soul." Again her thoughts mirror those of our very own. Only in a state of true peace can the blessings of life be fully appreciated. We dispense with negativity at every opportunity, seek pleasure at every chance, operating on a positive frequency with each gesture; we literally live to be happy. "Only negativity affects negative people," Yi says bringing our interview to a climax. "Positive people are [not] attracted to both."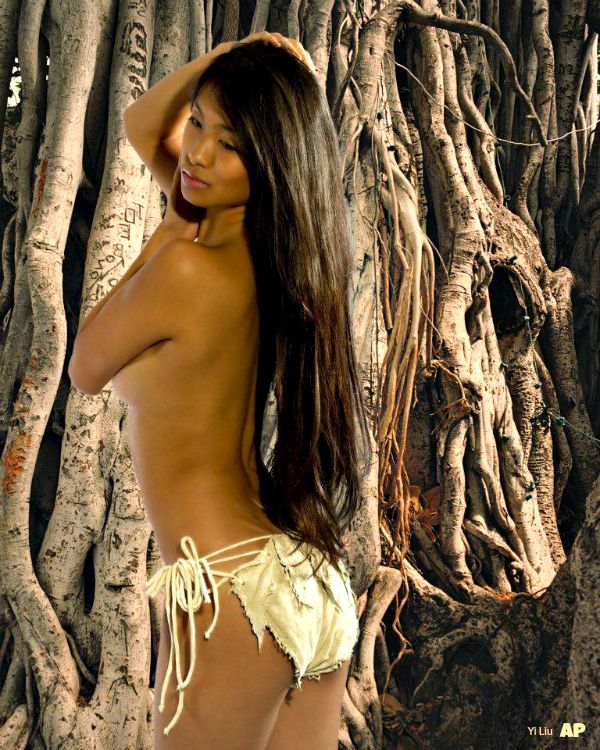 Photography: MobiusCo | Jim Peters