angels playpen
Angels -
Interviews
Written by Khalid "Bless Theangels" Bey | Editor in Chief | As Seen in the NY Times Bestseller: Rat Bastards
With so much occupying our minds these days, a good conversation where both parties are truly heard is heaven on earth to me. For the many that bravely follow my narrative and these beautiful angels who create the context, our exchanges themselves are examples of good conversation. No judging though criticism is expected. What else would we expect from public discourse? Still, honest questions provoke honest answers and a dialogue is formed out of a need for self-expression. "Hearing about how other people express themselves through art in its various forms is very interesting to me," says Christie Gabriel, a stunning and erudite model from the Chicago area; a perfect balance of beauty and brains. I think I'm in love.
Read more...
Intelligent Design -
House and Living
Written by Bless Theangels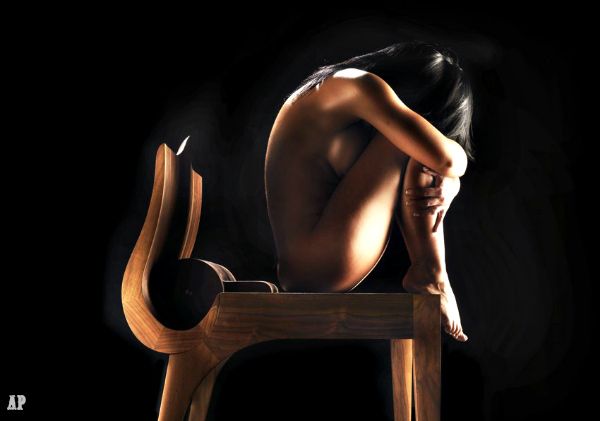 The Paco Camus Private Collection has just added this uniquely designed "Voltaire Desk." As evidenced by the piece of furniture here, the work of Paco Camus draws on a multitude of disciplines. Graphic design, illustration, ephemeral architecture, lamp and furniture design infused with arts such as sculpture, poetry, painting and photographic collage. "All these experiences have allowed him to acquire the necessary artistic and technical experience to face the greatest challenge in his career: 'To make his own designs.'"
Read more...
Angels -
Interviews
Written by Khalid "Bless" Bey | Editor in Chief | As Seen in the NY Times Bestseller: Rat Bastards
Not all angels are created equal. Each is endowed with unique special gifts, which allow them to have a desired effect on a specific set of circumstances or person. From what I've gathered, Yelinice's gift is of inclusion. Somehow her beauty is inviting as opposed to causing one to stop and stare, the usual corollary. Her energy is complementary, her willingness to accommodate, offering herself to probing so her admirers can learn about her makes her almost irresistible. "I'm down to earth and don't have very many haters," she says honestly. So it's not just her amazing looks and that impossible figure that invites us in; it's… her.
Read more...
Angels -
Playpen
Written by Khalid "Bless" Bey | Editor in Chief | As Seen in the NY Times Bestseller: Rat Bastards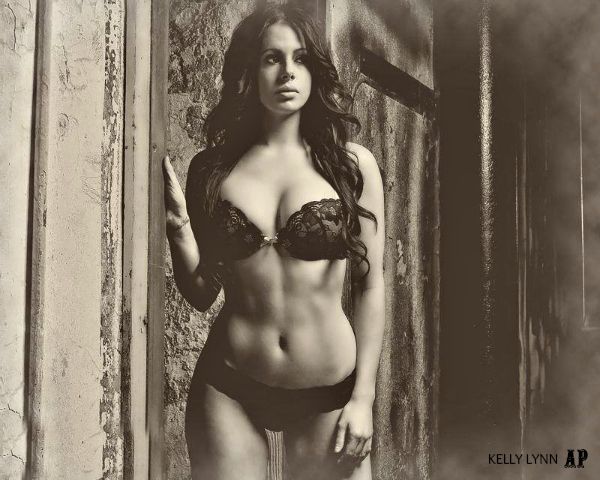 Living in the Windy City, an angel can spread her wings, catch a breeze and soar closer to her dreams. But that's not all Chicago has to offer an angel. "I love that we have the big city but yet have Lake Michigan and a beach," says Kelly Lynn. "I love living in a high rise building!" Originally from Michigan, she is Italian, Native American and German, an absolutely beautiful mix. Growing up with two brothers, Kelly admits she was a little tomboy. "I always hung out with all the boys," she says reminding me of my big sister, "playing sports, riding go-karts and four-wheelers. I loved being a girl with all the boys until I liked one of them and that was a big no!"
Read more...
Angels -
Interviews
Written by Khalid "Bless" Bey | As Seen in NY Times Bestseller Rat Bastards
If there is one thing known about me, it's that I can be incredibly loyal. I say can be because in general, I am simply loyal but when tested I can become incredibly loyal. So often, history has taught me that this loyalty has been ill-fated and misplaced. Like our current angel, I am only loyal to those in my life whom I love and to those of whom I know respect me for the person I am. And these sometimes related but completely different lessons have saved me from gargantuan acts of futility. I believe loyalty should, in essence not totality and definitely not immediate, reap a positive benefit in a person's life. When that fails to happen, I suggest reconsidering…  your loyalty may be misplaced.
Read more...
Destinations -
Museums, Theatres, Art Houses
Written by Bless Bey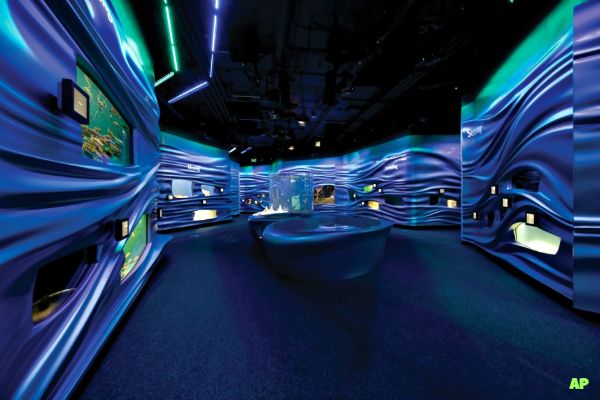 The Steinhart Aquarium in San Francisco provides as encompassing view of the connection between our planet's water and life. Within the Steinhart Aquarium is "The Water Planet," a 10,000 square foot exhibition that integrates living animals and advanced multimedia technologies rendering complex natural phenomena to the touch of visitors. Design frim Thinc is responsible for the exhibit and called on Urban A&O to design the wavy walls and islands of The Water Planet. Take a look.
Read more...
Angels -
Interviews
Written by Khalid "Bless" Bey | Editor in Chief | As Seen in the NY Times Bestseller: Rat Bastards
Alone in Times Square, I had an opportunity to reflect. Yes, I did this in the ever-bustling area of Midtown Manhattan; it's a gift and a curse to zone out regardless of my circumstances. This has helped preserve my sanity on many an occasion. I thought about my much storied history, that which shouldn't hold one as a slave but still help define the person we've become or hope to become. Our current angel, a delicate beauty with a robust resolution, Natacia understands this better than most. The sacrifices, the regret we come to appreciate, the loves, the pains, the desires, and ultimately the final acceptance of who we are and what must be done.
Read more...
Intelligent Design -
Architecture
Written by Bless Theangels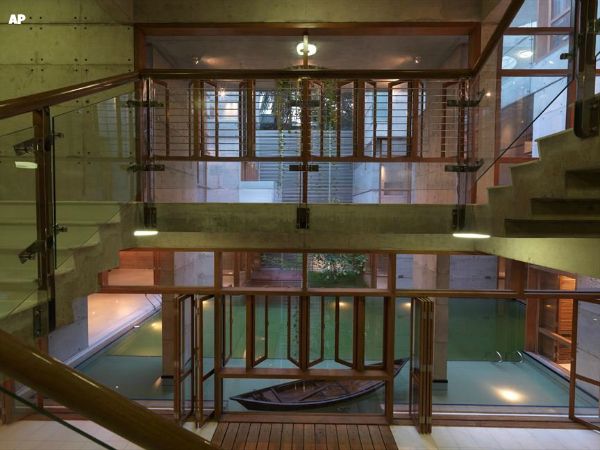 With a swimming pool the runs right up against the walls and a canoe, the "S.A. Residence" in Dhaka, Bangladesh stands out as a marvel. The indoor pool doubles as a 'water courtyard' in the center of the house. Shatotto, an architectural design firm with a desire to "unearth the lost history of Bengal" designed this splendid luxury villa.
See More
Angels -
Interviews
Written by Khalid "Bless" Bey | Editor in Chief | As Seen in the NY Times Bestseller: Rat Bastards
They say an idle mind is the devil's workshop, but I believe it can also be an angel's playpen; a space of infinite creativity and imagination. Just look at our current tatted angel Vany Vicious. "To be honest," Vany says, "what got me into modeling was strictly boredom." A moment of inactivity, a beautiful girl, a cool apartment and a camera were just the recipe for a successful modeling career launch. "My old roommate had a camera and we had a pretty cool looking apartment," recalls the multi-scribed model, "so we decided to set up a mini photo shoot and from there it took off."  So it would seem, an idle mind combined with an honest heart can lead to some truly heavenly inspirations.
Read more...
<< Start < Prev 1 2 3 4 5 6 7

8

9 10 Next > End >>


Page 8 of 21