As WWE plays out on the television, model Amber Reynne wrestles with the questions before her. "I'm from beautiful Destin, Florida," she informs proudly. "Destin is a beautiful city! I mostly enjoy the sugar sand and emerald colored water. I absolutely love riding my Harley down the highway and looking at the gorgeous palm trees and beaches." I picture her straddling her Harley, helmet-free, hair caught in the winds like a flag of surrender; palm trees blurring together forming peripheral walls on either side becoming some kind of highway-hallway.
Amber was originally born in 'The Playground of the South', Biloxi, Mississippi, where she lived until she was four when she moved to Florida. "I was shy and a bit of a nerd growing up," she remembers. "I was a late bloomer but loved twirling the flag in color guard during high school." Majority of Native American heritage, most of Amber's family are in the states of Florida and Oklahoma. "My tribes include Seminole, Choctaw and Creek," says our angel. "I get most of my Indian blood from my father who is mostly of Seminole decent."
"I haven't traveled much due to all the work a model can find in Florida," Amber talks about cities to visit. "However Las Vegas is still on my bucket list as well as Okinawa, Japan." Living in Florida, she says is, "a party all the time" but she also likes "going to Biloxi, Mississippi to do some gambling." It's close to home where Amber was born, so she gets to revisit old memories and of course see family and friends. "I'm not a big party girl but I can still have a good time." In all her travels you can expect her to have her cell phone, driver's license and chapstick are the only things [she] needs; "Oh and a hair tie!"
Our angel is a little particular when it comes to the opposite sex. "I find good manners the most attractive in a guy," she says openly. "It's nice to have a door opened for you and someone that doesn't constantly say 'you're so hot'. Just be a gentleman guys! Big egos and being cocky are big turnoffs for me. It can be very annoying." However, she isn't that particular when it comes to her style. "I don't get fancy with my clothes and just keep it simple," she says. "In the winter I'm just a plain jane with jeans and a t-shirt, but in the spring and summer I don't like to wear much at all. I work hard to get a tight body and I like to show it off. Sometimes a bikini top and jeans on my motorcycle will do."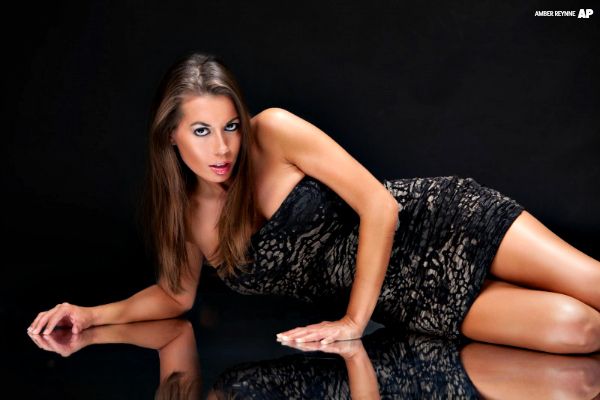 Health and fitness, very important here in Angels Playpen though perfection is never expected, also happen to be an integral part of Amber's life. "I'm very passionate about being healthy," she admits. "I work out six times a week and have a clean diet. I used to have a weak immune system, but the healthier I got the better my immune system became. I hardly get sick anymore." Healthy habits are the key to maintaining one's fitness. "My healthiest habit is probably eating clean. I don't like any processed or fast foods. Since I became healthy, my body feels horrible whenever I have a 'cheat' fast food meal. Therefore I rarely ever have a fast food craving." Sushi, one of her guilty pleasures, is certainly a healthy choice over fast food but Amber one guilty pleasure that isn't so healthy. "I can also chow down on a whole bag of Doritos," she confesses. "I love Doritos!"
Amber's interest in her healthy living increased when she became a model. "I've taken my healthy much more seriously," she says. "I don't smoke and eat healthy. You can find me in the gym at least five days a week. I'm internationally published in several magazines, calendars and websites. I also do promotional modeling for clothing companies and agency represented but can still have the satisfaction of finding my own work."
Amber can go on forever about her three favorite topics; modeling, health and motorcycles. I can hang with two out of three of those, but I may dip off on the subject of motorcycles. "I'm a gym rat and I love riding my motorcycle," she points out. "I own a Harley Davidson Wide Glide." As for modeling, she has her reasons why she loves it. "I like the adrenaline rush I get from a good shoot. It makes you feel like a rockstar when you create great images and make clients happy. Also, I love the fact that modeling keeps me healthy. I'm motivated to continue having a clean diet and exercising."
Modeling began for Amber as a school homework assignment when she was asked to pose as a model for a student going in college studying photography. "I've been modeling ever since." Willing to model for any company that will have her, she has a wide range of choices. "I'm not picky and if I get exposure I'll work hard for any brand." Fitness modeling has recently become a goal. "This will be my first year competing in figure and I like the hard work and dedication it takes to get there," she alludes. "It is not easy!" She has figured out just what it takes to succeed. "To succeed in this industry is to continuously network, take as many photo shoots as possible for exposure and a tough skin. I still struggle with the tough part because some people will never be happy. A model is always judged by her looks and it takes a tough person to take criticism; even unprofessional criticism."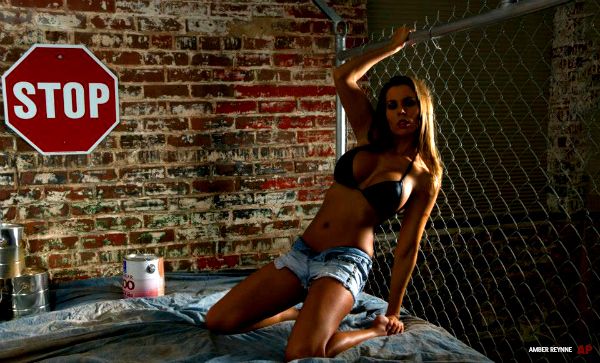 I thought everyone had fears but apparently this isn't always the case. "I have no fears in life except for cockroaches," Amber declares excitedly. "Those nasty things give me the jeepers' creepers! Ewwww!" Her repulsion is felt though not equally shared; I simply squash them when I see them. Fears aside, there are some other things about her she'd like to improve, like developing that thick skin she mentioned. "I wish that I could brush things off easier," she says. "I need to realize that I'm not going to make everyone happy and someone is always going to find something about me to criticize. I need to do what makes me happy, although it may seem selfish, but I can't impress those that don't want to be impressed." Here she makes a valid point; it's unrealistic for anyone to please everyone.
"I'm happy that I've become an independent woman," Amber ponders. "I've lived on my own since the age of sixteen and have already owned property, rental property, achieved a Bachelor's Degree, a good full time job, incredible health and so much more all on my own. It hasn't been easy but I am truly proud how far I've gotten and how much further I can go." Amber has plenty reason to be full of pride, making any negativity she encounters impossible lay claim to her mindset for very long. "It's all about believing in yourself and being motivated and dedicated." Self-belief can take you far but being beautiful doesn't hurt the cause. "I do believe that outside beauty does have advantages," Amber counsels as a final note. "People see the outside first and when they believe what they see is pleasant, they do treat people differently. To be honest I don't agree to this being fair treatment but I see it happen all the time."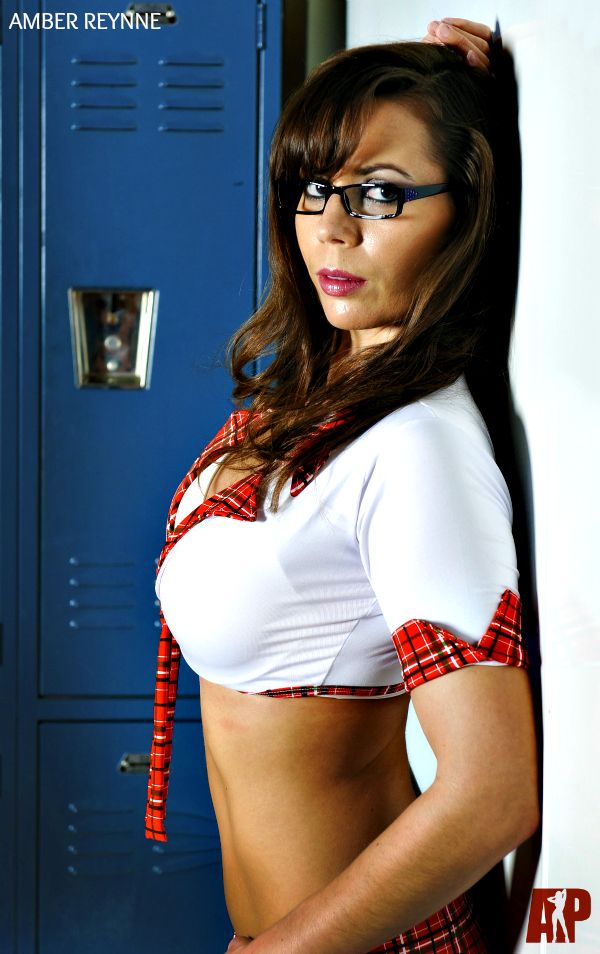 Photography: Paul Hu | Dusty Austin | Michael Smith