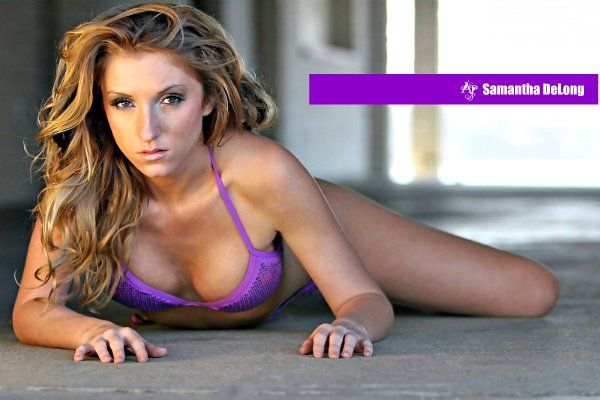 Early Sunday morning… after an intoxicating, celestial weekend of dining, shopping and clubbing with a beautiful angel in tow, you'd think you' just experienced heaven on earth . Then she wanders into the room in one of your old tee shirts, and the vision surpasses all before it. She is breathtaking with no make-up, a true test for any woman, one this particular angel passes effortlessly. We are talking about a girl like Samantha Delong, a beautiful girl from a small town where gratification can be found in the smallest details and tiniest gestures. She tells me Sunday morning in an oversized tee is just as sexy for her as Friday night in a black dress. I am intrigued by any angel who is as much a stunner in a sleek dress as a tee shirt. Heaven.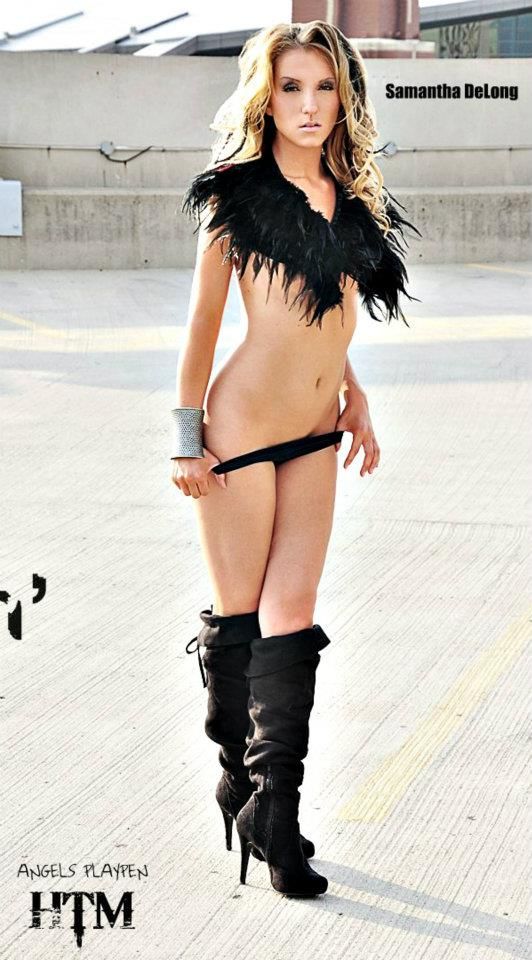 The first thing she tells me she notices about a guy is his teeth, something the angels mention regularly and I don't blame them. "I love guys with scruff," she says of her turn-ons but hates guys "who have huge egos and think they are God's gift to women." Shit. Not sure she would like me so much then. Ha. Anyhow…  Some of the guys she meets are intimidated by how sexy she is and I don't blame them either. However, to make up for the few who are, so many guys are a bit aggressive with their approach, even becoming crude and disrespectful. It won't hurt to be flattering to the small town beauty but know that it's hard to make her blush; almost impossible. "I don't think I really blush," she says. Though rosy cheeks are not her thing, love is. Something as simple as "riding in an open air bus through the wilds" with worthy company can become an unforgettable moment of love.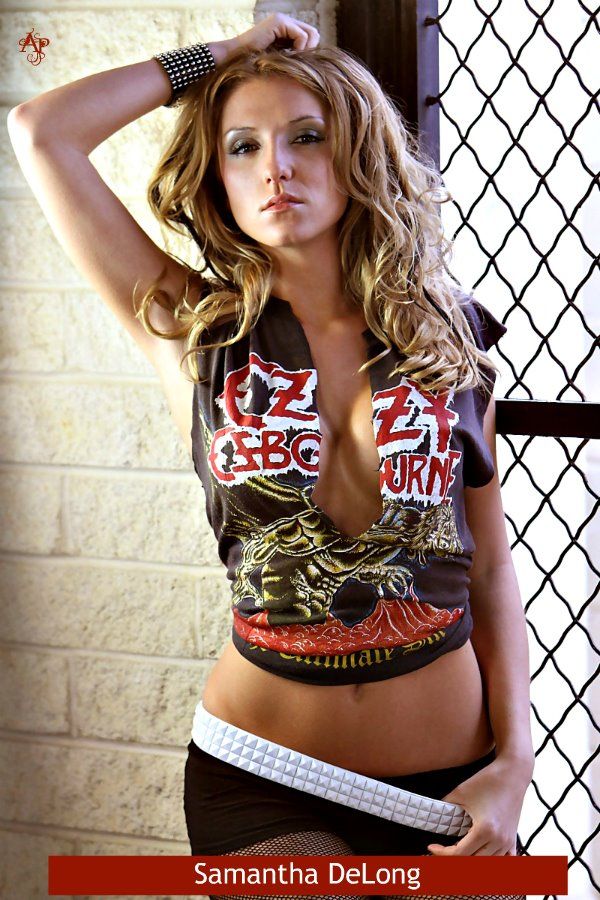 I have called her an angel several times, mostly because of her beauty and now because of the heavenly things learned about her. For Samantha an angel is "a kind person that has a great heart", a description that has nothing to do with being beautiful. "Beauty is in the eye of the beholder," she says giving her definition of beauty. "I have met some of the most attractive women but they are not very nice people so therefore they are not beautiful but attractive". The angel inside show itself however when expressing her wish that troops engaged in battle make it home safe to their families and loved ones. "I am not just another model," she states, "I actually care about people."
In her early years, she lived a very social existence being a cheerleader and participating in pageants. I imagine her being pretty popular then but now with her modeling more people have come to recognize her. It only takes a glance to see why; her portfolio speaks volumes of an admired future. "I was scouted at 13," she says of her modeling start, "I was 5'3 at the time and they thought I would get much taller. I ended up just under 5'6." With icons like Marissa Miller as an influence, Samantha has established dialogue with the UFC and hopes to work with more sports like motocross. "I am a director for an actual modeling and dance group," she says stating what separates her from other models, "so I am always looking for new ideas and qualities in every girl I meet."
Samantha's love of dance has her as director of the 'Hard Candy Girls Cleveland', the modeling and dance group she'd mentioned. So it appears she is more than a pretty face and hot body. It shows a sense of a greater mind that could one day surpass her modeling ambitions. Who knows, one day she could run the hottest modeling and dance troupe in the country; perhaps the world. She is motivated by her family, the one thing in this world she can't live without. They may not always agree with the decision she makes or her career choices, but then again no one can always be in complete agreement, however they are her support system. Her big brother she loves unconditionally and is unshakably loyal to regardless of the decisions he makes, so it's a give and take situation for all involved. Her greatest compliment came from her parents, telling her how proud they were of all she's accomplished. Samantha's family lineage is a mix that I would say only adds to her beauty. "My family," she says, "is like Heinz ketchup. I have Native American, Polish, and German that I know of in my family, but for some reason everyone thinks I am Russian."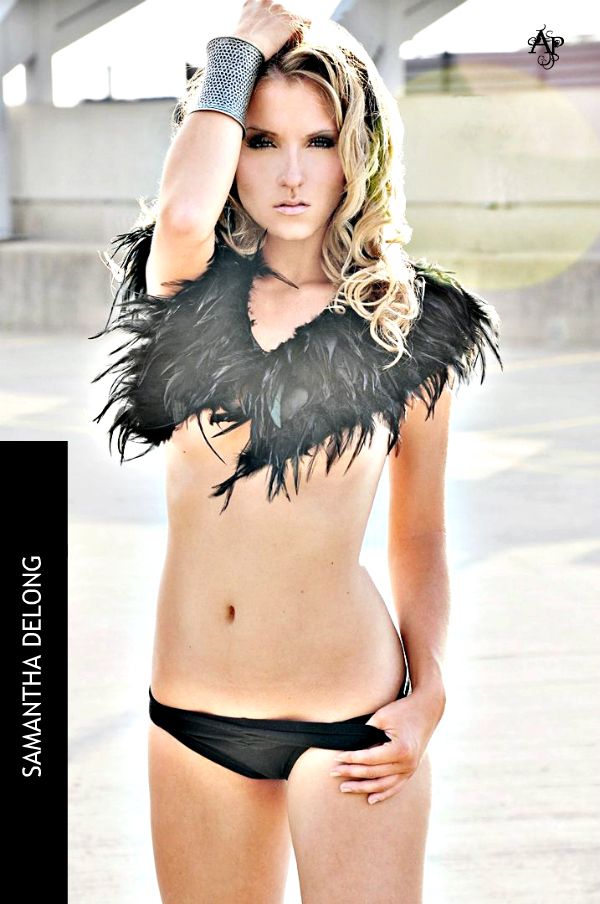 My heaven on earth ultimately involves peace and love. If I can somehow combine the two, it's paradise. When it comes to Samantha's heaven on earth, it's more of a state of mind. "My heaven on earth would be never having to wake up a day and feel sad," she says and I see her vision, feel her words. Being that she loves Greek history, Greece would make the ideal destination for her as a quick escape, immersing herself in the culture and sights. Other places she loves to visit are Columbus, located not too far from where she grew up, Mt. Sterling and Las Vegas. As a ring girl, going to the fights at the LC in Columbus is a must and what can be said about Vegas. Think we all go to Vegas for the same reasons. These days she lives close to Cleveland, where she loves living minutes from unlimited shopping. Sounds good to me.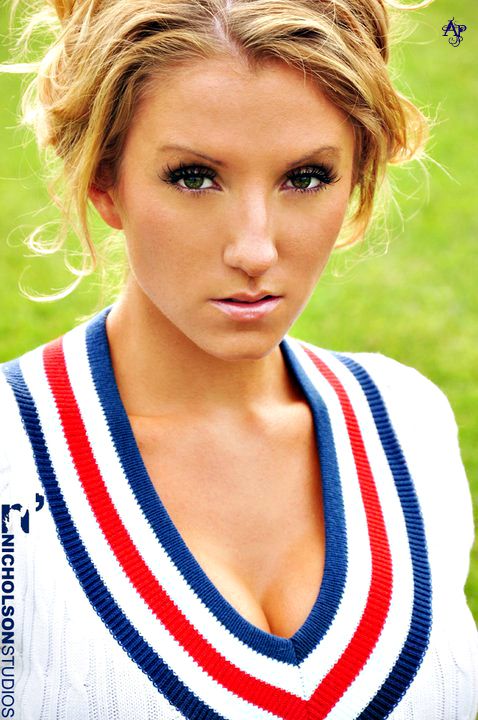 "I hate buying stuff I can make so I will take workshops until I perfect my craft," says the Gemini who changes her mind a ton about her 'Hidden Treasure.' She accepts candy as an offering of forgiveness, having a fondness for Reese's peanut butter cups just in case we become close friends and I inadvertently upset her. Thankfully she does believe men and women can be friends despite a YouTube video that suggests otherwise.  Unlike so many of us, she is blessed to be able to genuinely laugh almost everyday as a pre-school teacher. She describes herself as "Caring, Intelligent and Spontaneous" and knows the key to a good seduction is being you; "If you're not it shows." She is a confessed midnight session starter, taking advantage of her man while he slept and anything from Usher puts her in the mood for some fun. My kind of girl.
So as Sunday morning hits noon, then afternoon and the weekend comes to a close, the vision that was heaven in a simple tee-shirt is now ready to get dressed for a nice afternoon lunch before parting company. Dressed up, she is what every man desires, dressed down she is what few men deserve and any man to have such an angel is indeed blessed. Cherish her. Samantha is such an angel and here in Angels Playpen she will forever be revered for her simple, yet incredibly sexy ways. Thank you for being an angel. HTM.