Playtime
Playtime -
Vehicles
Written by Bless Bey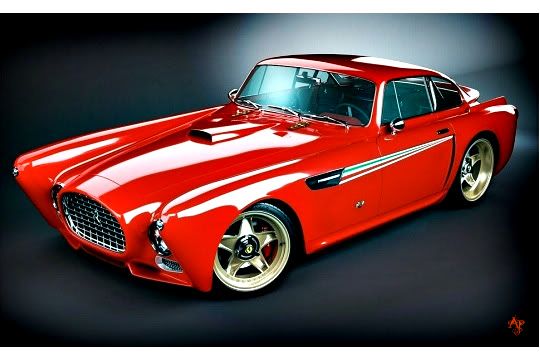 The Competizione is a gorgeous vehicle that pays homage to the 1952 Ferrari 340 Mexico of which only three were made. What began as a Ferrari 456 GT, is now redesigned with new aerodynamics, suspension, brakes, an interior and aluminum bodywork. The interior was fitted to resemble the 340 but updated with carbon fiber seats. It still has the 470hp, 5.4L V12 engine and six-speed transmission. The Competizione is very much still being developed with only one planned to be realized. I will be waiting to see the final result. For now I will make do with the few images here.
Read more...
Playtime -
Accessories
Written by Bless Bey
Colorful ties, two-toned totes and carrying cases, and necklaces are just some of the items expected from the Lanvin upcoming 2012 spring/summer accessories collection. There seems to be something for everyone. Check the preview here.
See More
Playtime -
Accessories
Written by Bless Bey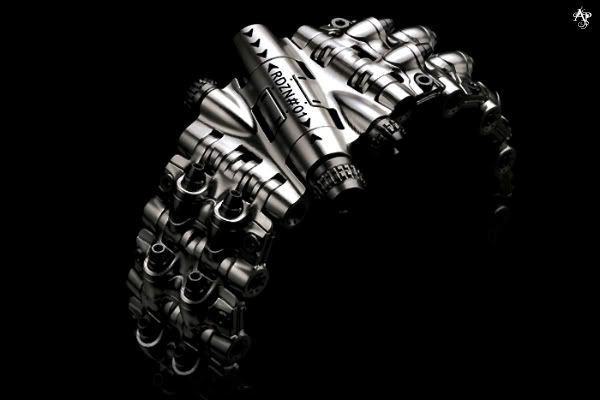 Armadillo 161 Bracelet was name after the '161' parts it was made from. Designed by jeweler Rogue DZN, the bracelet is constructed completely of aerospace titanium class G5; a material that has been used for everything from armor to the American F22 Fighter Plane. Each of the links is individually numbered, a result of eight separate parts with a thumbnail screw which can be removed, revealing a tri-blade wrench and a T5 torx wrench to adjust bracelet to wearer's specific fit. The Armadillo 161 has yet to be priced and is soon to be released. Check the photos and video.
See More
Playtime -
Accessories
Jaguchi by Nendo is a smartphone stand in the form of water pouring from a tap. Jaguchi means the tap in Japanese, and like on water, your phone seems to float on the stand. Created for ELECOM.
Read more...
Playtime -
Vehicles
Written by Bless Bey
Black exhaust pipes, 21 inch black rims, black interior accented by red stitching, with a matte-black exterior  is The Maserati GranTurismo S Superior Black Edition by top-class custom car design company Anderson Germany.
See More
Playtime -
Electronics
Looking for a unique way to pop the big question to your sweetie? TheMemoring is one piece of jewelry that will make it nearly impossible for her/him to forget you: it's a ring and a 2 GB USB drive in one.
Read more...
<< Start < Prev 1 2 3 4 5 6 7 8

9

10 Next > End >>


Page 9 of 16
We have 112 guests online
Rat

Bastards w/ Khalid "Bless" Bey