Playtime
Playtime -
Eats & Treats
Written by Vincent Cleme
Luxury launches is keen to share a connoisseur's tips about enjoying Cognac to its fullest. Reckoned to be the preferred drink of wealthy and famous, Cognac is actually favored for its rich flavor. Vincent Cleme, the Brand Ambassador of LOUIS XIII India for Remy Martin, has been generous to share his knowledge and expertise with us about this glorious drink and how to savor it.'
Read more...
Playtime -
Accessories
Written by Bless Bey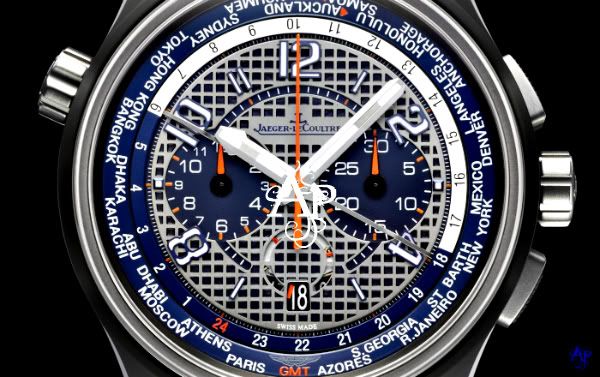 Ever since 1833 when Antoine LeCoultre founded a small watch shop in Switzerland, then being the first to measure the micrometer and subsequently creating the first instrument to measure the thousandths of a millimeter; the millionometer, the execution of high-watches have become a sport. Combine that with the legend that is the Aston Martin racing team with a seven year history of their own, comes the celebratory edition AMVOX5 World Chronograph LMP1. Jaeger-LeCoultre fitted LMP1 with it's very own Caliber 752 which has a 65 hour reserve and operates at 28,800 vhp. With 279 parts including 41 jewels, there will only be 250 manufactured. Get yours playboy.
Read more...
Playtime -
Vehicles
Written by Bless Bey
Specializing in BMW's, German third-party automobile tuning company AC Schnitzer has done another remarkable job with the BMW 650i convertible. Increased power in the engine from from 407hp to 540hp is just the beginning. Check the images and description.
See More
Playtime -
Vehicles
Written by Bless Bey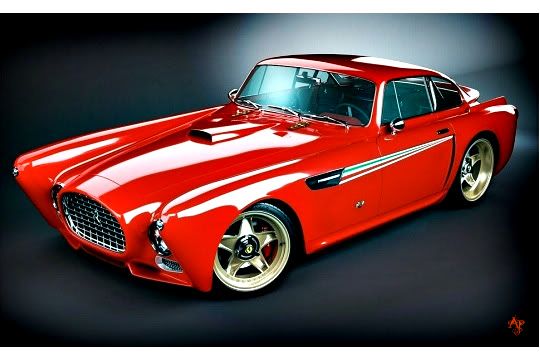 The Competizione is a gorgeous vehicle that pays homage to the 1952 Ferrari 340 Mexico of which only three were made. What began as a Ferrari 456 GT, is now redesigned with new aerodynamics, suspension, brakes, an interior and aluminum bodywork. The interior was fitted to resemble the 340 but updated with carbon fiber seats. It still has the 470hp, 5.4L V12 engine and six-speed transmission. The Competizione is very much still being developed with only one planned to be realized. I will be waiting to see the final result. For now I will make do with the few images here.
Read more...
Playtime -
Accessories
Written by Bless Bey
Colorful ties, two-toned totes and carrying cases, and necklaces are just some of the items expected from the Lanvin upcoming 2012 spring/summer accessories collection. There seems to be something for everyone. Check the preview here.
See More
Playtime -
Accessories
Written by Bless Bey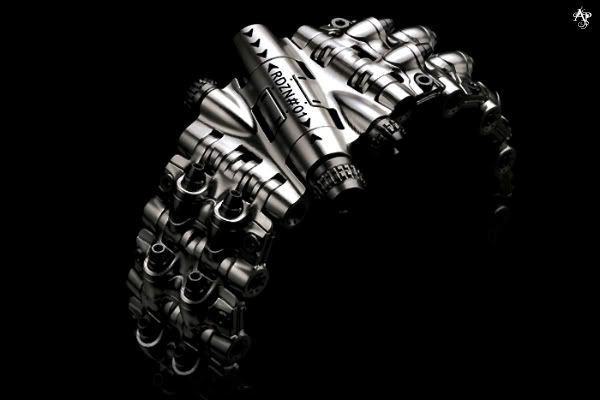 Armadillo 161 Bracelet was name after the '161' parts it was made from. Designed by jeweler Rogue DZN, the bracelet is constructed completely of aerospace titanium class G5; a material that has been used for everything from armor to the American F22 Fighter Plane. Each of the links is individually numbered, a result of eight separate parts with a thumbnail screw which can be removed, revealing a tri-blade wrench and a T5 torx wrench to adjust bracelet to wearer's specific fit. The Armadillo 161 has yet to be priced and is soon to be released. Check the photos and video.
See More
<< Start < Prev 1 2 3 4 5 6 7 8

9

10 Next > End >>


Page 9 of 17