Playtime
Playtime -
Collectibles
Written by Bless Theangels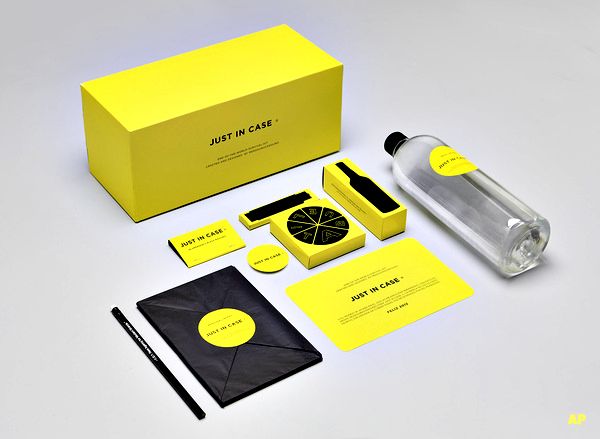 Mexican advertising agency Menosunocerouno created the 'collectible' collection. Based in Monterrey, Mexico, the 'Branding Boutique' blends business, strategy, creativity and design in some pretty interesting ways. "We create simple powerful stories connecting people with brands and brands with people." With all the talk of 2012 being the year it all ends, check out this cool "Just In Case End-Of-The-World-Kit" they 'crafted and designed'.
Read more...
Playtime -
Vehicles
Written by Bless Theangels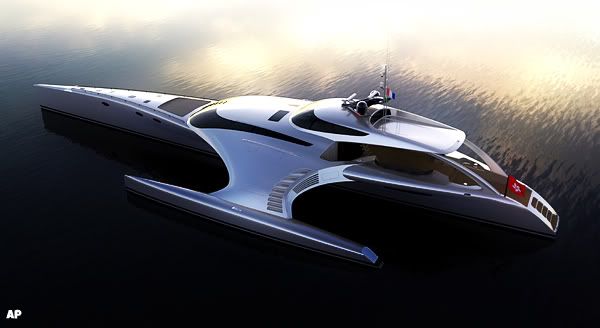 John Shuttleworth Yacht Designs, a Multihull design company based on the work of Multihull enthusaist John Shuttle has designed this remarkable futuristic yacht. The Superyacht Adastra is ""One of the world's most amazing super yachts, that could spell the future for efficient long range cruising," as stated by the magazine Boat International. Finally released into the Pearl River after four years of development by McCanoghy Boats in Zhuhai China, the 42.5 m luxury Power Trimaran Adastra's exterior detailing and ultimate visualization was conceived by Orion Shuttleworth Design Ltd. It can be controlled by iPad within a range of 50m. It features a garage, lounge and two dining rooms as well as a very generous saloon area with panoramic roof. The yacht can hold nine guests and six crew members with one master cabin and two guest cabins. Top speed: 22.5 knots. Pricetag: $15,000,000.
Read more...
Playtime -
Vehicles
Written by Bless Theangels
For an auto-tuning company that has built a quiet reputation for working with BMWs, Lumma Design has done a fine job with the Porsche 911 CLR. A new body kit, re-designed grill with updated headlights, and a stylish rear bumper are among the many customizations to be found. A brand new quad-output exhaust system with 20 inch forged wheels. For the silver and black interior there is the luxury material, Alcantara covering most surfaces like the dashboard. Take a look.
Read more...
Playtime -
Vehicles
Written by Bless Bey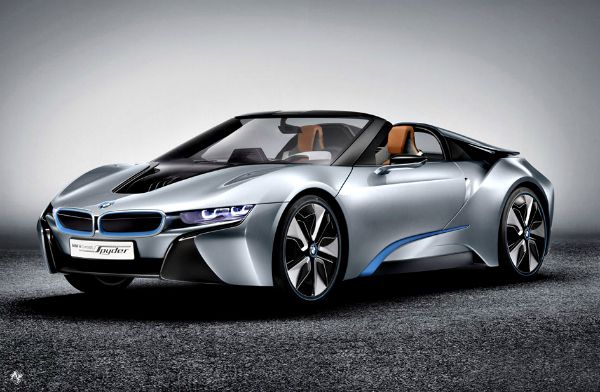 Here is the newest addition to the BMW i3 and i8 concepts featured last year. This latest increase on the collection is the amazing BMW i8 Spyder Concept, a convertible version of the future hybrid sports brand. This line could simply be the dopest line of electric-hybrid vehicles. The BMW i8 is set be presented at the Beijing Motor Show. Preview the design now.
See More
Playtime -
Accessories
Written by Bless Bey
Getting tired while driving is a danger to both passenger and his immediate surroundings that could could ruin a perfectly heavenly day or night. This simplistic, user-friendly portable espresso machine called the "Handpresso Auto" handles the job of providing a quick shot of expresso on the go. It's cool design makes it a welcome addition to any avid espresso drinker's dashboard. The company that manufactures these are based out of Fountainebleau, France with a worldwide following.
See More
Playtime -
Electronics
Written by Bless Bey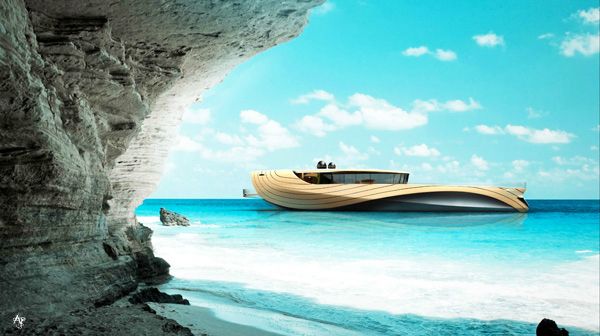 Simone Madella and Lorenzo Berselli came together to create this maginficent playtime yacht, perfect for traversing exotic water with friends and guests. The Cronos Yacht concept has an incredible amount of recreational space on it's deck and the interior is well designed, inviting and luxurious. The hull and deck is built entirely of wood, it comes with the option of traditional engine power or the use of a cool looking kite like sail or a combination of both.
Read more...
<< Start < Prev 1 2 3 4

5

6 7 8 9 10 Next > End >>


Page 5 of 16
We have 131 guests online
Rat

Bastards w/ Khalid "Bless" Bey