Destinations
Destinations -
Boutiques, Retail Stores, Shopping
Written by Bless Bey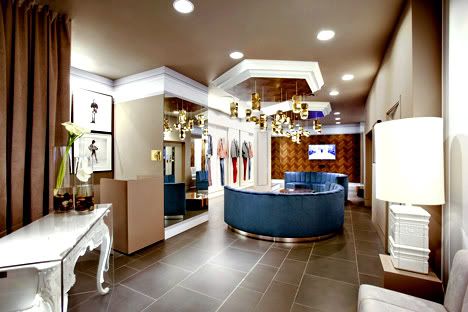 British designer Lee Broom has brought his skills to the world of upscale retail with the Personal Shopping Suite at Topman Oxford St. store in London. "The suite has a grand, yet youthful feel to it, as it was important to ensure that men felt comfortable within the space,' Broom says. "This space was designed to engage, inspire and give men a personal chill-out zone as they step through their shopping choices." The suite is a wink at contemporary gentlemen's clubs. Pieces from the designer's personal collection accent the room. The One Light Only Collection adorn the ceiling and the Cathode Console act as the concierge desk. Advice offered, even coveted, in an intimate sophisticated atmosphere will change man's shopping experience with this appointment only boutique.
Read more...
Destinations -
Nightclubs & Lounges
Written by Bless Bey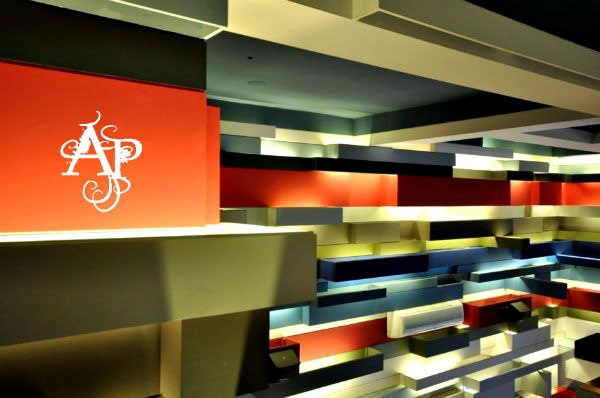 The Mocha Mojo Coffeehouse in Chennai, India was designed by Mancini Enterprises. It's unique design takes its cue from the 70's and centered on multicolored Lego-like blocks where light spills from the tops and bottoms. Designed to accommodate 110 patron on two levels, this cafe/lounge is a definite place to visit.
See More
Destinations -
Hotels | Resorts | Spas
Written by Bless Bey
Now open. The Nolitan Hotel in NYC. It is said to be the first of it's kind to open in the authentic intimate yet bustling New York neighborhood. Situated at the corner of Kenmare and Elizabeth Street, 55 luxurious rooms in different categories await travelers and those seeking a quick getaway. Designed by Grzywinksi+Pons, the hotel boast elegance, luxury and boutique hotel services.
Read more...
Destinations -
Vacations
Dubai is one of the wealthiest of the 7 arab emirates, and it isn't averse to funding projects that boggle the mind. Where else can one go skiing in a desert? Or buy an entire island in the shape of a continent? Lavish wealth and a willing-to-do-anything attitude has brought well-deserved fame to this gorgeous city.
Read more...
Destinations -
Hotels | Resorts | Spas
Written by Bless Bey
The Grand Hotel Central in Barcelona has been named 'One of the five best European new hip hotels' by The Guardian and has been consistently ranked alongside the best places to stay by many reputable sources. A ninth floor terrace and infinity pool provides stunning views of the city. Located in the city's Gothic district, it rests in the middle of museums, beaches, shops, and restaurants. Built in 1926, the building has been completely renovated. There's a library full of literature about Barcelona for you history buffs,  and a business center.  A guy like me is looking forward to it's "Wellness Suite" with it's extensive range of massages. Haaa.
See More
<< Start < Prev 1 2 3 4 5 6 7 8 9

10

Next > End >>


Page 10 of 13
We have 213 guests online