Destinations
Destinations -
Boutiques, Retail Stores, Shopping
Written by Bless Bey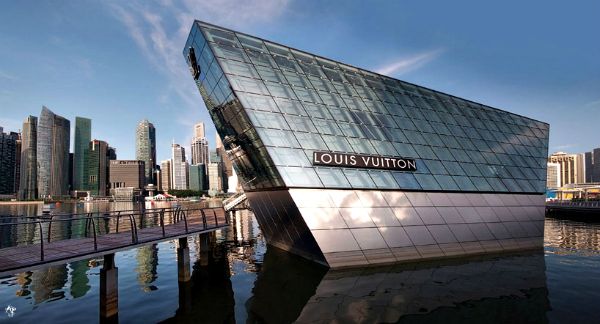 Boston Architect Moshe Safdie, who was born in the city of Haifa, Israel, and famed New York designer Peter Marino collaborated on this grand structure located along the water outside Marina Bay Sands in Singapore. Home to the new Louis Vuitton showroom, the building emerges from the depths of the bay like a  mythical creature. Titled the "Louis Vuitton Island Maison" the interior features artwork of Ruben Tolledo and Richard Deacon. The luxury island can be reached three ways one which is a jetty with a bridge.  So if you're in Singapore looking for memorable shopping, I recommend the 'Louis Vuitton Island Maison.'
Read more...
Destinations -
Museums, Theatres, Art Houses
Written by Bless Theangels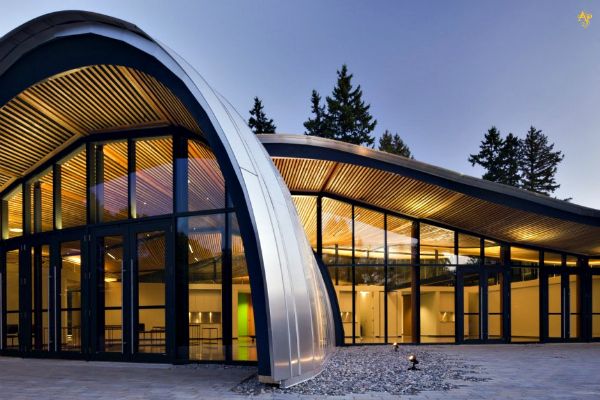 LEED or Leadership in Energy and Envorinmental Design, is an internationally recognized mark of excellence in building and construction of sustainable structures. The VanDusen Botanical Garden Visitor Centre looks to exceed 'LEED Platinum' status, designed to reach the most stringent measurement of sustainability; the 'Living Building Challange." Inspired by the organic form and natural aesthetic of a native orchid, with undulating green roof 'petals' that float above rammed earth and concrete walls. Creating a harmonious balance between architecture and landscape, the Visitor Centre uses filtered rainwater  and treats 100% of blackwater in an on-site bioreator. Now that's being one with nature. Designed by Chicago based Perkins + Wills, the pictures will amaze.
Read more...
Destinations -
Hotels | Resorts | Spas
Written by Bless Theangels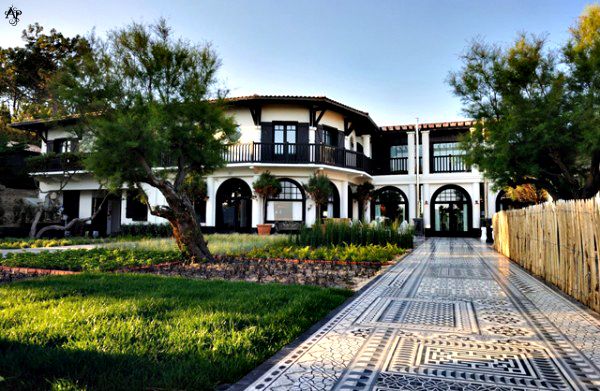 Louis Gaume started it, Philippe Starck finished it. The neo-Basque interior has been beautifully maintained to preserve the magic of that era which surrounds the entire building. The luxury family resort is replete with terraces, a bar and restaurant whose breathtaking decor is minimalist yet still warm. Dark wood, frescoes and period furniture add to the evocative atmosphere. Contemporary elements can be found  especially in the bedrooms where materials such as glass and steel blend well with pure white elegance. Take a look...
Read more...
Destinations -
Boutiques, Retail Stores, Shopping
Written by Bless Bey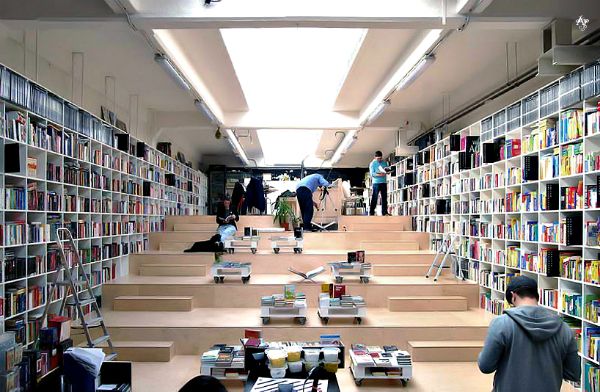 PLURAL, a design firm established by Mart Jancok that focuses on design and research in the field of contemporary city architecture and it's relation to society. By collaborating with a range of notable architects, experts and consultants they ensure constant progress with any project; big or small. In cahoots with Total Studio, who envisions the future of independent bookstores and their ability to compete with the large chains, the Alexis bookstore with it multipurpose design, is the latest collaboration. The variable space can be used for accompanying events; screenings, readings, signings, workshops and small concerts. It's cascading design links two level, hiding the bathroom, office and warehouse beneath the elevated gallery. Take a look at the Alexis bookstore, library and coffee shop located in the capital of Slovakia, Bratislava.
Read more...
Destinations -
Restaurants
Written by Bless Bey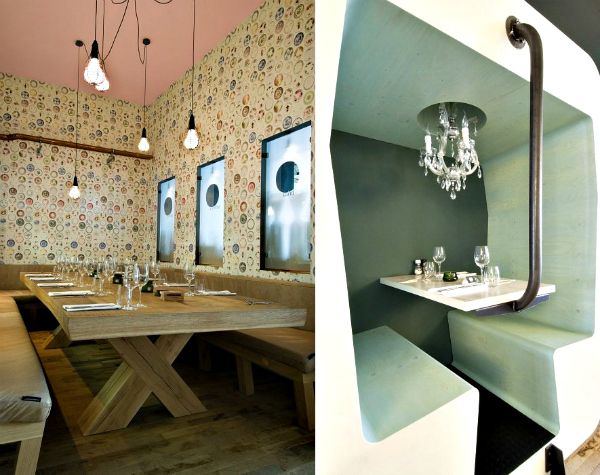 Train cabin booths, industrial wood containers holding wood for fueling the ovens that contribute to the great dining available, all add to the elegant ambience of the Fabbrica Restaurant. Designed by Dutch design studio Tjep, the restaurant is located in Bergen with the interior's focus being more 'earthy and less gloss'. The designers wanted to show materials as opposed to a bunch of painted and lacquered surfaces. Take a look and visit when in Bergen.
Read more...
Destinations -
Hotels | Resorts | Spas
Written by Bless Bey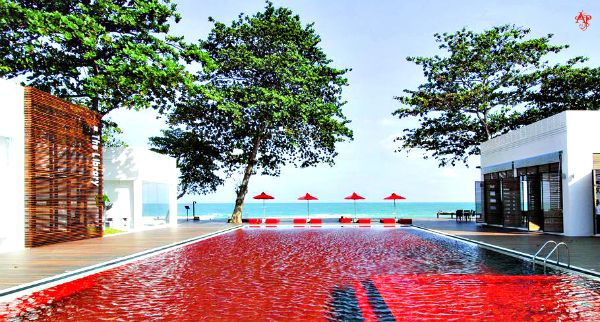 Built around the "on-site flora" instead of over it to minimize environmental impact, this remarkable boutique hotel can be found on the lively Chaweng Beach in the center of Koh Samui, approximately a 20 minute drive to the Samui Airport in Thailand. It's called "The Library" and is part of Design Hotels. It sits on 6,400 square feet of lush beachfront. Artwork interspersed amongst nature, bold color schemes, in which red, white, black and grey predominate. The Library's exterior is white, the swimming pool is red, the restaurant grey.  There is an actual library, perfect for the low-slung, rectilinear furniture where one can lounge reading a book, or listening to the sea. Take a look and book yourself a mini vacation.
Read more...
Destinations -
Nightclubs & Lounges
Written by Bless Bey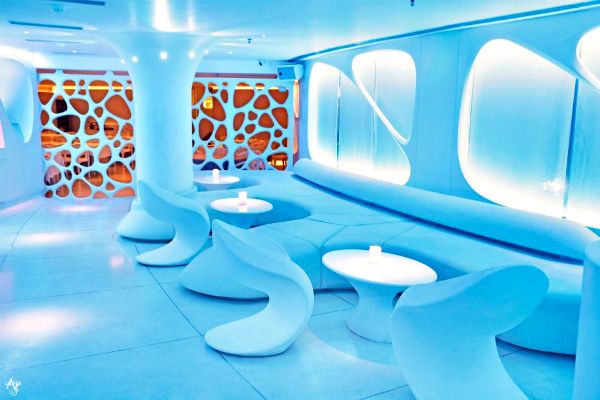 An organic design, a schizophrenic cocktail bar, handmade elements make up the SHRoom and Smokehouse Room in New Delhi, India. Designed by Busride Design Studio it occupies the third floor and terrace of Crescent Mall at the Qutub. The SHRoom is a nightclub attached to the Smokehouse Room 40 seat intimate restaurant. The 'schizophrenic' cocktail bar splits personality at night become a festive structure of pulsing lights. Check out the preview and gallery.
Read more...
<< Start < Prev 1 2 3 4 5 6 7

8

9 10 Next > End >>


Page 8 of 13
We have 296 guests online