Destinations
Destinations -
Hotels | Resorts | Spas
Written by Bless Theangels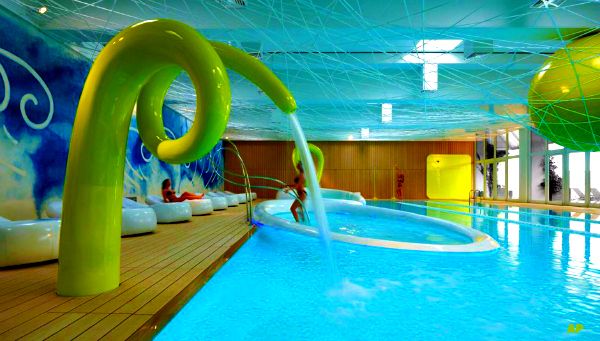 The son of a painter and art teacher, Simone Micheli was born in Tuscany and since birth seemed poised to create wondrous spaces out of innovative visions. "His creations, sustainable and always environmentally conscious, are characterized by strong identity and uniqueness," Simone's bio reads. Here we have his incredible Cappuccini Wellness and Spa fitness center in the Park Hotel ai Cappuccini, a meticulously restored XVII century monastery in Gubbio, Italy.
Read more...
Destinations -
Restaurants
Written by Bless Theangels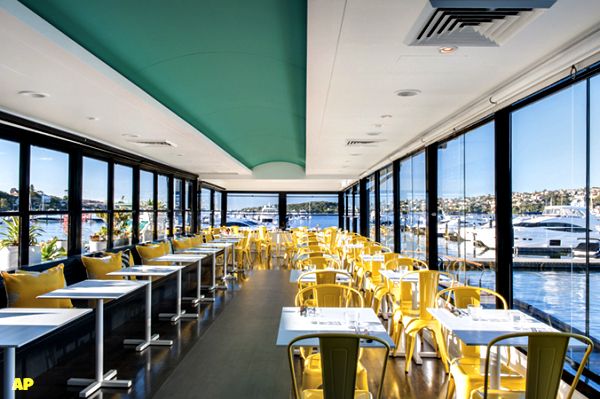 The Sailor's Club, look every bit as nautical the title suggests. It's a new restaurant located in Sydney Harbor's Rose Bay. Replacing the previous restaurant which occupied the space, daughter of the prior establishment's owner exacted her own vision. Slim Aaron's prints adorn the walls of the brightly colored interior which is comprised of a formal dining room and a lounge area.
Read more...
Destinations -
Nightclubs & Lounges
Written by Bless Theangels
The Living Room Lounge & Bar, with it's ethnically diverse decor sits inside the Grand Hyatt Hotel in Dubai. Designed by HBA/Hirsch Bedner Associates, whose "international presence, depth of experience and detailed industry knowledge" has made them one of the most sought after design firms in the hospitality industry. Offering an eclectic assortment of drinks and cocktails, an exotic atmosphere spiced up by local cultural elements and a "live" kitchen where chefs display their culinary arts. The lounge is actually made up of four distinct lounges; The Sunken Lounge, The Velvet Lounge, The European Lounge and The Chinese Lounge, connected together by a series of portals, playing into Dubai's see-and-be-seen tradition offering glimpses between rooms. Take a look.
Read more...
Destinations -
Museums, Theatres, Art Houses
Written by Bless Theangels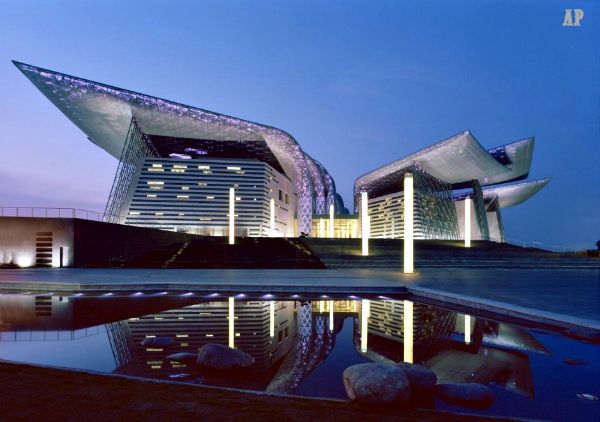 PES-Architects, a firm whose Shanghai office has recently moved to it's new location in the French Concession area of the Xuhui District, designed the Wuxi Grand Theater in Wuxi, Jiangsu, China. "The new complex contains a wide variety of functions, but most noticeably it will house the 1680 seat Grand Theatre for classical and Chinese opera, ballet, and symphony orchestral music and a Comprehensive Performance Hall with a capacity 690 seats. The main architectural image of the Wuxi Grand Theatre consists of eight leaves, or wings, which, together with the terraced stone plinth give the impression of a butterfly descending onto the shore of the Wu-Li Lake. This artist and sculptural form creates a landmark building for Wuxi's new performing arts center." - PESARK
Read more...
Destinations -
Boutiques, Retail Stores, Shopping
Written by Bless Theangels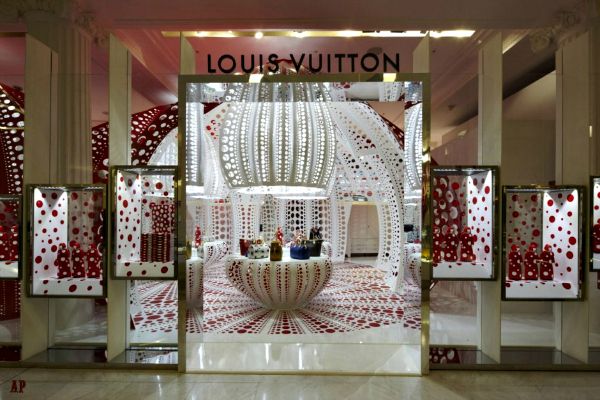 Louis Vuitton has gone crazy with it's latest collaboration... literally. Well more figuratively once you think about it. This store's concept was designed and created by Japanese artist and writer Yayoi Kusama, an eighty-three year old artist who once moved to New York from Japan only to return and live in an open ward mental hospital for forty years. The store is located at Selfridges in London. Take a look.
Read more...
Destinations -
Museums, Theatres, Art Houses
Written by Bless Bey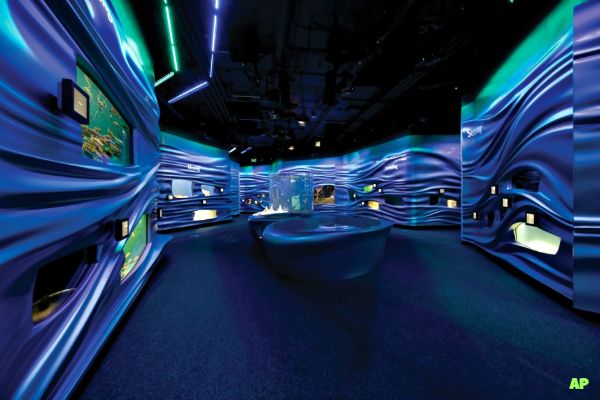 The Steinhart Aquarium in San Francisco provides as encompassing view of the connection between our planet's water and life. Within the Steinhart Aquarium is "The Water Planet," a 10,000 square foot exhibition that integrates living animals and advanced multimedia technologies rendering complex natural phenomena to the touch of visitors. Design frim Thinc is responsible for the exhibit and called on Urban A&O to design the wavy walls and islands of The Water Planet. Take a look.
Read more...
Destinations -
Restaurants
Written by Bless Theangels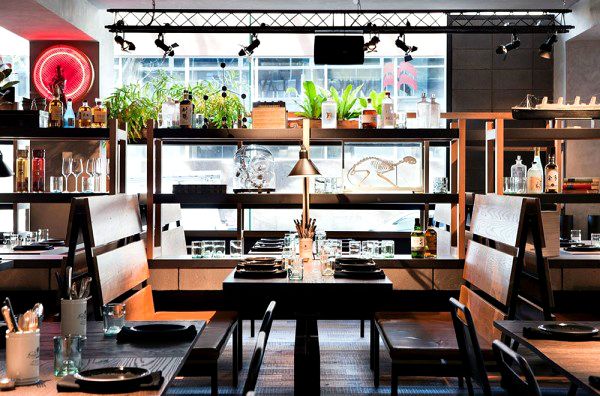 The Claremont Tonic of Melbourne, Australia is a restaurant and bar with a pan-Asian menu and an eclectic design influenced by Japanese and Pacific cultures. Brought into existence by Maison Davis, a "creative studio based on the notion of evolution." The interior was handled by Australian design firm Hecker Guthrie headed by Paul Hecker and Hamish Guthrie. Paying homage to Melbourne's live music scene, Maison Davis' belief that "without deep knowledge of what has come before, it is impossible create something new," shows clearly in design and concept. Take a look.
See More
<< Start < Prev 1 2 3 4

5

6 7 8 9 10 Next > End >>


Page 5 of 13
We have 204 guests online