Destinations
Destinations -
Restaurants
Written by Bless Theangels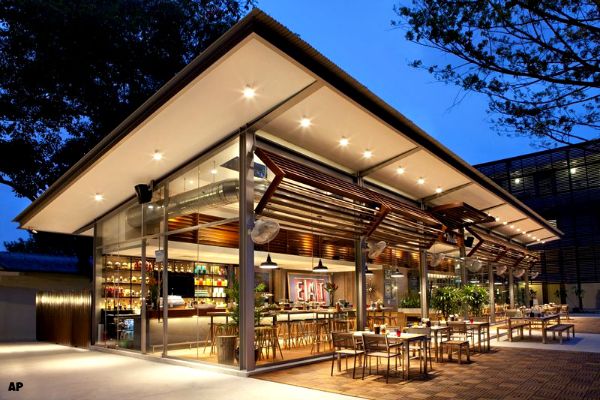 "In a lush green field, under tall and ancient shade trees, a contemporary country cabin beckons with aromas of wholesome cooking, coffee and the soft sounds of gentle conversation," says Designphase in their description of Singapore's Cafe Melba. Complementing an elegant lifestyle, the atmosphere "began with a romantic notion" and features the outdoor appeal of the country being the cafe is situated among giant Angsana trees. Great place for a sort of lunch picnic but still in a restaurant.
Read more...
Destinations -
Nightclubs & Lounges
Written by Bless Theangels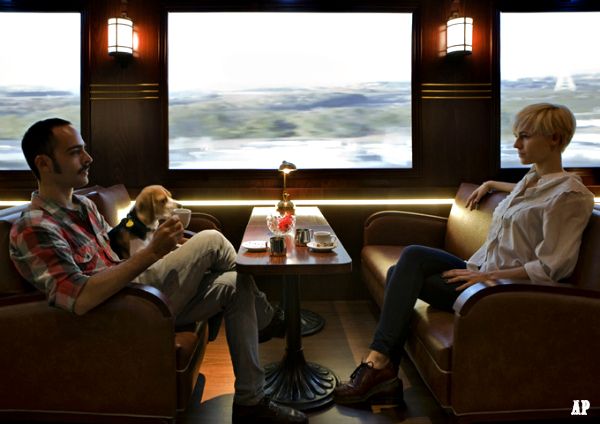 With the impression of motion, The Passenger coffee/rock bar is titled fittingly. The Madrid, Spain establishment resembles a moving train with a retro-dining atmosphere full of leather, dark woods and brass accouterments. The 150-seat venue is a rock bar at night and coffee bar during daylight. The three windows of the main seating area are actually synchronized video screens offering the vision of passing landscapes. The Passenger is located in the hip neighborhood of Malasana called Triball, is owned by young Spanish actors Rodrigo Taramona and Jimmy Castro and was deigned by creative director, producer and designer Parilio. Take the time to step into another time period without the Delorean. 
Read more...
Destinations -
Boutiques, Retail Stores, Shopping
Written by Bless Theangels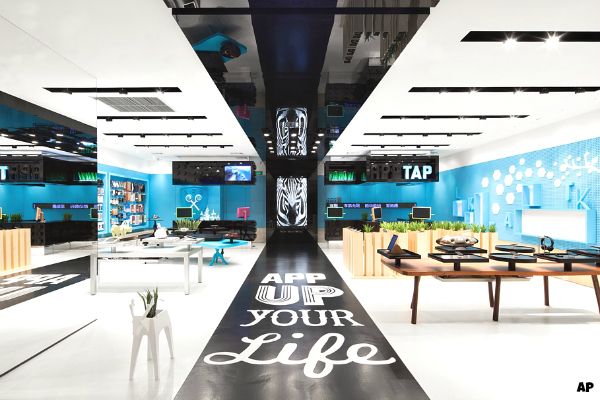 Closely resembling the experience had when visiting an Apple store, these new AISIDI telecom stores which happen to offer Apple Premium products, are part of a brand created by COORDINATION ASIA called "AER." "AER" is dedicated to the ever connected, entertainment obsessed, well-informed mobile lifestyle in China. The stores themselves are 'user friendly', fashionably playful, and dynamic. Take a look at the Lego counters. Cool ishh....
Read more...
Destinations -
Boutiques, Retail Stores, Shopping
Written by Bless Theangels
Redesigned to reflect the world of Eskimonika, a girl who lived in the North Pole where all around was white, colorless and tasteless. Complaining to her best friend, a polar bear, she learned about drilling into the ice same as the polar bear. It was he found all that he needed. After borrowing an ice-drilling machine from her father, she drilled holes into the ice where colors and flavors erupted from the punctures. A column resembles a straw extending upwards, splashing wonderful flavors on the ceiling like a fountain with the coated with sheets of ice on which table penguins play. Designed by Scenario Interior Architects for an Diplom-is ice cream shop in Akershus, Norway at an amusement park outside Olso.
Read more...
Destinations -
Vacations
Written by Bless Theangels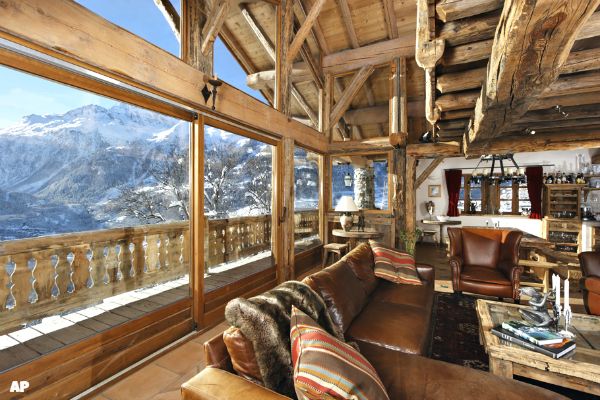 This French skiing chalet, seen with it's breathtaking views is nestled in the "traditional and quiet" village of Le Miroir in the French Alps, Isere Valley. Along the Tour de France route, the area is perfect for cycling. Off-season the luxury ski Chalet Merlo and surrounding area offers, families and party groups, hiking, the Alpine hospitality and much more...
Read more...
Destinations -
Hotels | Resorts | Spas
Written by Bless Theangels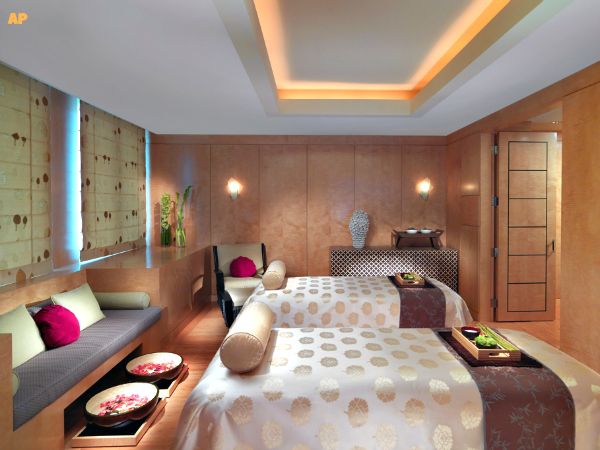 Within the walls of the Mandarin Oriental in Boston's prestigious Back Bay, art of museum exhibit quality compliments the elegant furnishings. Guests can revel in the fact that the only Forbes Five-Star awarded spa in Massachusetts is the Spa at Mandarin Oriental.  Located in close proximity to Boston's famed Newbury street, 136 guest rooms and 12 suites offer luxury and comfort with access to great shopping and dining.
Read more...
Destinations -
Boutiques, Retail Stores, Shopping
Written by Bless Theangels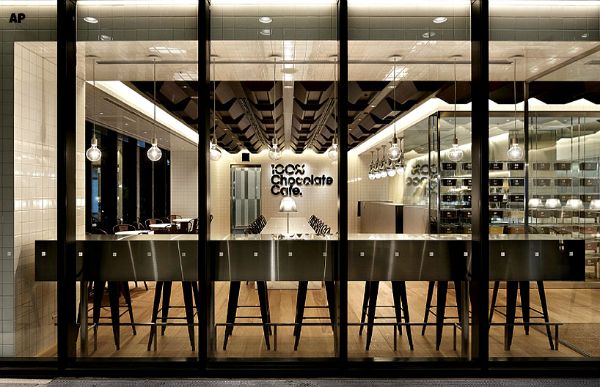 Situated in the new Tokyo landmark, the Tokyo Sky Tree, is the second shop opened by 100% Chocolate Cafe. Differing from their original location, this shop at Tokyo Solamachi features an in-store goods shop and takeout counter that is right outside the cafe in addition to the requisite open kitchen offering views of a wide variety of treats being made. If you're living in or just visiting Tokyo and chocolate is your thing, stop by the 100% Chocolate Cafe. The interior design was headed by Masamichi Katayama of Wonderwall Studio.
Read more...
<< Start < Prev 1 2 3

4

5 6 7 8 9 10 Next > End >>


Page 4 of 13