Destinations
Destinations -
Boutiques, Retail Stores, Shopping
Written by Bless Theangels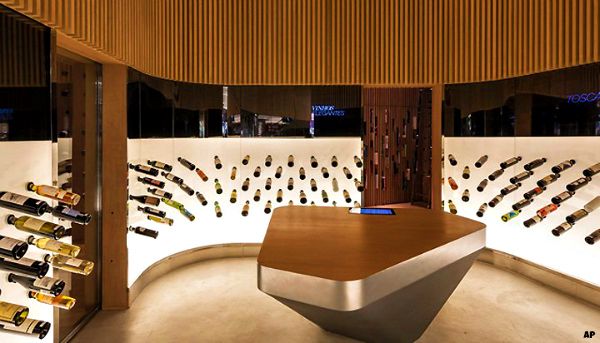 Not really a store in the traditional sense, the Mistral Wine and Champagne store in Brazil, is an 100 square-meter commercial space more like a futuristic wine and spirits. "The wine distributor Mistral presented Studio Arthur Casas with the challenge of creating a store that would innovate the way their clients approach the wine world. Most of their sales are done through the internet, we had to conceive a space that would showcase the wine in a recreational way, justifying the physical presence of the client, attracting both new customers and connoisseurs." - Studio Arthur Casas
Read more...
Destinations -
Hotels | Resorts | Spas
Written by Bless Theangels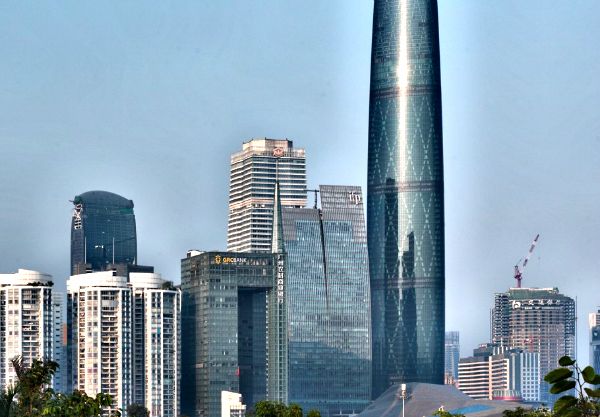 103 stories above the Pearl River atop the Guangzhou International Financial Center, 33 floors have been designated as a new Four Seasons Hotel. The design focus is the amazing atrium that is said to reach heights that surpass the Statue of Liberty in New York City and St. Paul's Cathedral in London. On the 99th is a bar and Executive Lounge and 100th floors has a restaurant with a dynamic spiral staircase connecting the two levels. There are express lifts to accommodate guests. Balconies and floor-to-ceiling windows allow for stunning views of the interior and surrounding landscape. The interior atmosphere was created by Hirsch Bender Associates with help from Wilkinson Eyre. Have a look see...
Read more...
Destinations -
Restaurants
Written by Bless Theangels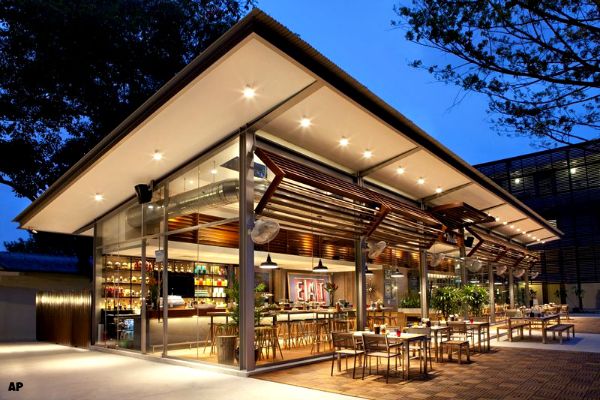 "In a lush green field, under tall and ancient shade trees, a contemporary country cabin beckons with aromas of wholesome cooking, coffee and the soft sounds of gentle conversation," says Designphase in their description of Singapore's Cafe Melba. Complementing an elegant lifestyle, the atmosphere "began with a romantic notion" and features the outdoor appeal of the country being the cafe is situated among giant Angsana trees. Great place for a sort of lunch picnic but still in a restaurant.
Read more...
Destinations -
Nightclubs & Lounges
Written by Bless Theangels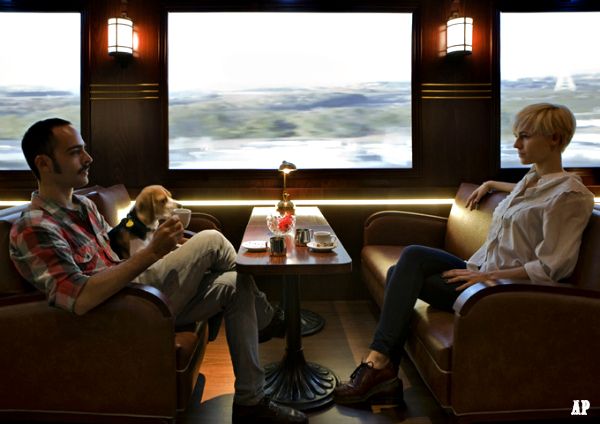 With the impression of motion, The Passenger coffee/rock bar is titled fittingly. The Madrid, Spain establishment resembles a moving train with a retro-dining atmosphere full of leather, dark woods and brass accouterments. The 150-seat venue is a rock bar at night and coffee bar during daylight. The three windows of the main seating area are actually synchronized video screens offering the vision of passing landscapes. The Passenger is located in the hip neighborhood of Malasana called Triball, is owned by young Spanish actors Rodrigo Taramona and Jimmy Castro and was deigned by creative director, producer and designer Parilio. Take the time to step into another time period without the Delorean. 
Read more...
Destinations -
Boutiques, Retail Stores, Shopping
Written by Bless Theangels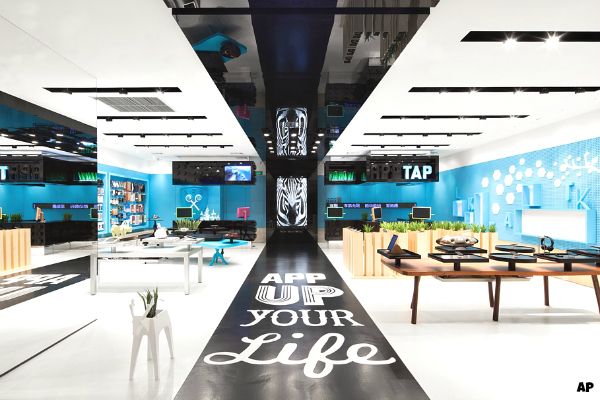 Closely resembling the experience had when visiting an Apple store, these new AISIDI telecom stores which happen to offer Apple Premium products, are part of a brand created by COORDINATION ASIA called "AER." "AER" is dedicated to the ever connected, entertainment obsessed, well-informed mobile lifestyle in China. The stores themselves are 'user friendly', fashionably playful, and dynamic. Take a look at the Lego counters. Cool ishh....
Read more...
Destinations -
Boutiques, Retail Stores, Shopping
Written by Bless Theangels
Redesigned to reflect the world of Eskimonika, a girl who lived in the North Pole where all around was white, colorless and tasteless. Complaining to her best friend, a polar bear, she learned about drilling into the ice same as the polar bear. It was he found all that he needed. After borrowing an ice-drilling machine from her father, she drilled holes into the ice where colors and flavors erupted from the punctures. A column resembles a straw extending upwards, splashing wonderful flavors on the ceiling like a fountain with the coated with sheets of ice on which table penguins play. Designed by Scenario Interior Architects for an Diplom-is ice cream shop in Akershus, Norway at an amusement park outside Olso.
Read more...
Destinations -
Vacations
Written by Bless Theangels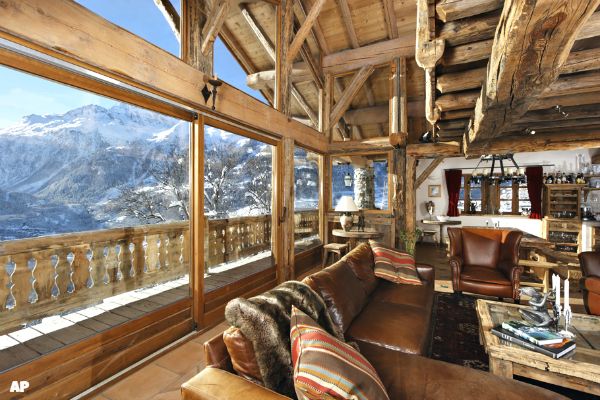 This French skiing chalet, seen with it's breathtaking views is nestled in the "traditional and quiet" village of Le Miroir in the French Alps, Isere Valley. Along the Tour de France route, the area is perfect for cycling. Off-season the luxury ski Chalet Merlo and surrounding area offers, families and party groups, hiking, the Alpine hospitality and much more...
Read more...
<< Start < Prev 1 2 3

4

5 6 7 8 9 10 Next > End >>


Page 4 of 13
We have 316 guests online