Destinations
Destinations -
Hotels | Resorts | Spas
Written by Bless Theangels
B4 Hotels, with it's collections of boutique travel lodgings has brought a new experience to Milan, Italy's futuristic business district; Via Stephenson 55. The interior was envisioned and created by one of Angels Playpen's favorite designers, Simone Micheli. The ultra-new B4 Milan, embodies the "regeneration" idea: multilayered-space-concept, innovative hospitality, flavors-delight, harmony and well being, gaming and enchanting events.
Read more...
Destinations -
Hotels | Resorts | Spas
Written by Bless Theangels
Just fifteen minutes from Singapore's business and shopping districts, the W Singapore by Starwood Hotels and Resorts Worldwide and architectural firm The Rockwell Group offers the warmth of Sentosa Island, upon which it stands. With a variety of rooms called: Wonderful, Spectacular, Fabulous,Away, and suites: Away, Marvelous, Wow and Extreme Wow, the W Singapore "reflects the influence of the island's culture" by incorporating traditional floral arrangements, motifs and materials from surrounding Sentosa Island and Singapore.
Read more...
Destinations -
Hotels | Resorts | Spas
Written by Bless Theangels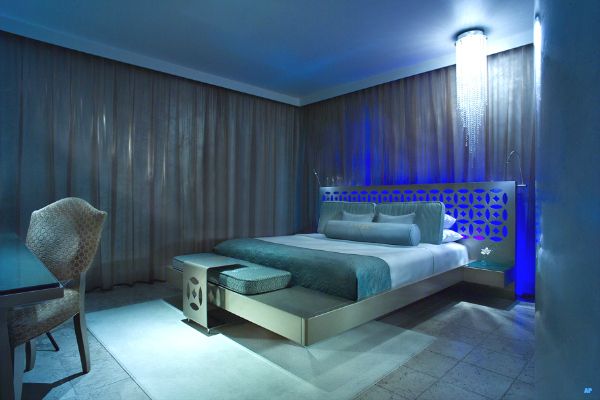 Located on Miami's Collins Ave., Dream South Beach sits directly behind the former Versace Mansion. Offering 108 rooms of luxury and comfort, incredible dining and a quaint sort of rooftop pool that overlooks the Atlantic Ocean. Created from the remnants of two iconic Art Deco South Beach Hotels, The Tudor Hotel and Palmer House, the combined structures were designed by Michael Czysz,who brought a dream-like tranquility with a edge that hints to the Miami nightlife the surrounds the hotel.
Read more...
Destinations -
Boutiques, Retail Stores, Shopping
Written by Bless Theangels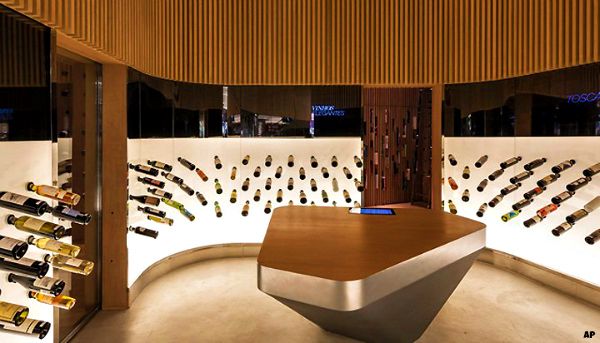 Not really a store in the traditional sense, the Mistral Wine and Champagne store in Brazil, is an 100 square-meter commercial space more like a futuristic wine and spirits. "The wine distributor Mistral presented Studio Arthur Casas with the challenge of creating a store that would innovate the way their clients approach the wine world. Most of their sales are done through the internet, we had to conceive a space that would showcase the wine in a recreational way, justifying the physical presence of the client, attracting both new customers and connoisseurs." - Studio Arthur Casas
Read more...
Destinations -
Hotels | Resorts | Spas
Written by Bless Theangels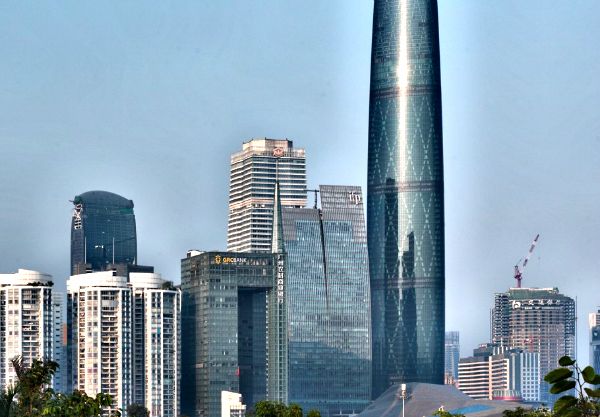 103 stories above the Pearl River atop the Guangzhou International Financial Center, 33 floors have been designated as a new Four Seasons Hotel. The design focus is the amazing atrium that is said to reach heights that surpass the Statue of Liberty in New York City and St. Paul's Cathedral in London. On the 99th is a bar and Executive Lounge and 100th floors has a restaurant with a dynamic spiral staircase connecting the two levels. There are express lifts to accommodate guests. Balconies and floor-to-ceiling windows allow for stunning views of the interior and surrounding landscape. The interior atmosphere was created by Hirsch Bender Associates with help from Wilkinson Eyre. Have a look see...
Read more...
Destinations -
Restaurants
Written by Bless Theangels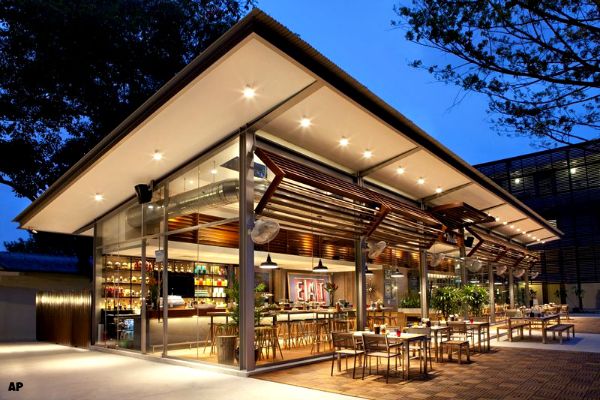 "In a lush green field, under tall and ancient shade trees, a contemporary country cabin beckons with aromas of wholesome cooking, coffee and the soft sounds of gentle conversation," says Designphase in their description of Singapore's Cafe Melba. Complementing an elegant lifestyle, the atmosphere "began with a romantic notion" and features the outdoor appeal of the country being the cafe is situated among giant Angsana trees. Great place for a sort of lunch picnic but still in a restaurant.
Read more...
<< Start < Prev 1 2 3

4

5 6 7 8 9 10 Next > End >>


Page 4 of 13
We have 242 guests online