Destinations
Destinations -
Hotels | Resorts | Spas
Written by Bless Theangels
Forty feet below the waters of a pristine Fijian lagoon is the Poseidon Undersea Resort. For $15,000 a person can occupy one of the above water suites for four nights or decide to take two nights in a room that is %70 see-through and lies underwater. Take a look.
Read more...
Destinations -
Boutiques, Retail Stores, Shopping
Written by Bless Theangels
Neil Barrett has commissioned Zaha Hadid architects to design his fashion brand's Seoul and Hong Kong stores. Called their "Shop in Shop" concept, the idea is centered on a "display landscape" which connects the separate locations through various installations that were carved from a solitary source. Look out for more store featuring the "Shop in Shop" concept.
Read more...
Destinations -
Nightclubs & Lounges
Written by Bless Theangels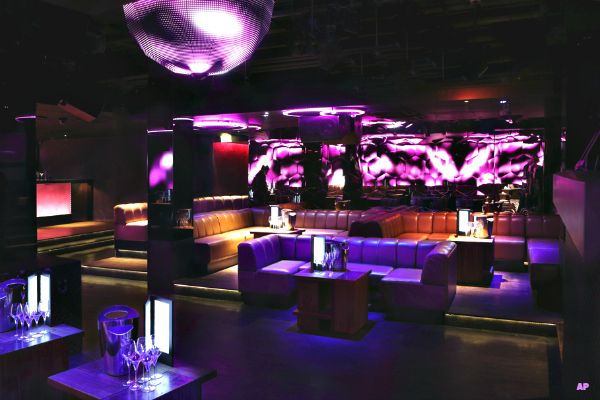 A collaboration between Hootan Ahmadi and Chinawhite brings to London's West End the new Libertine Nightclub. Enter through a mirrored glass walkway, after passing a speak-easy style den, into a warm and cozy three-room venue designed to invoke inclusivity. A 50-foot screen projects images and film, as onlookers seated in multi-tiered booths with gold-dripped oak tables and pixilated color-changing furniture. For you ballers and important people, a secret doorway leads to a highly private room away from prying eyes.
Read more...
Destinations -
Hotels | Resorts | Spas
Written by Bless Theangels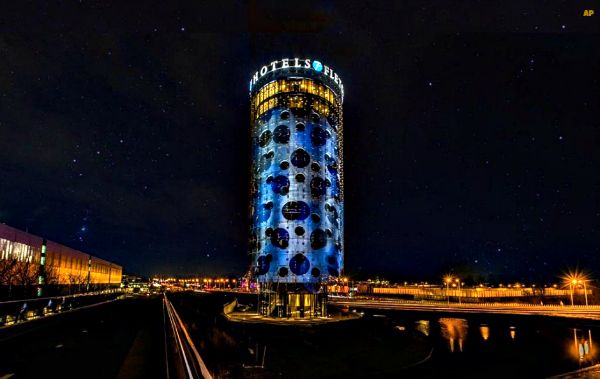 Let's take a look at the largest city and capitol of the Netherlands. A landmark for the vibrant city of Amsterdam has arisen with the expertise provided by Bethem Crouwel Architects. Encased in glass, the distinctive Fletcher Hotel hosts 120 rooms that encircle the staircase. The rooms have free wi-fi, a glass shower that stands in the middle of the room, and flat-screen television among other amenities. Enjoy healthy, organic food on the top floor and cocktails in the Sky Lounge. This is definitely a fun, sexy looking destination.
Read more...
Destinations -
Hotels | Resorts | Spas
Written by Bless Theangels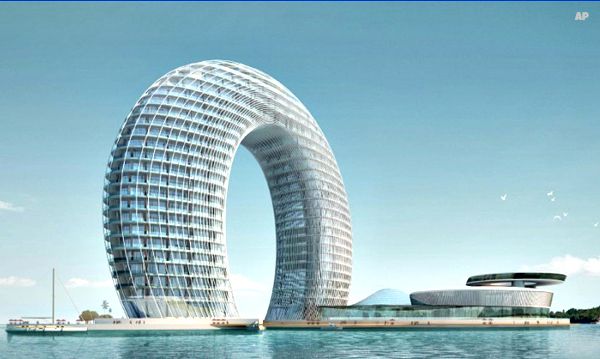 The newly unparralelled designed and built Sheraton Huzhou Hot Spring Resort spans 75 acres and cost $1.5 billion. The hotel has 321 rooms and villas including 40 suites, 37 villas, presidential suites all overlooking a lake.The odd-shaped hotel represents the future of the China-based Sheraton Hotel chain and was designed by Beijing architect Ma Yansong of MAD Architects.
Read more...
Destinations -
Hotels | Resorts | Spas
Written by Bless Theangels
B4 Hotels, with it's collections of boutique travel lodgings has brought a new experience to Milan, Italy's futuristic business district; Via Stephenson 55. The interior was envisioned and created by one of Angels Playpen's favorite designers, Simone Micheli. The ultra-new B4 Milan, embodies the "regeneration" idea: multilayered-space-concept, innovative hospitality, flavors-delight, harmony and well being, gaming and enchanting events.
Read more...
<< Start < Prev 1 2

3

4 5 6 7 8 9 10 Next > End >>


Page 3 of 13