Destinations
Destinations -
Hotels | Resorts | Spas
Written by Bless Theangels
Andy Martin Architects, a London based firm has restored and converted a classic 50's villa into a modern-day restaurant located in the elegant neighborhood of Anfa District of Casablanca, Morocco. The villa, formerly called Villa Sami Suissa, now called Villa Zevaco, was built in 1947 by Jean Francois Zevaco for builder Sami Suissa. A blend of Moroccan and British influences pepper the new design which pays homage to the original structure. The new complex features a restaurant, bar, boulangerie, tea house, library, gardens and terraces from a former three bedroom house. Take a look.
Read more...
Destinations -
Restaurants
Written by Bless Theangels Bey
Since 1962 the people of Kiev has been familiar with the Odessa Restaurant chain. Inspired by the city of Odessa, people fall in love with the rich history and ethnic flamboyance of the city when they visit. It is located seaside of the Black Sea, south of Ukraine. The restaurant embodies the intangible elements that make the city bright and inviting. Designed by YOD Design Lab, the outcome is a warm and lively atmosphere that shows connections to the colorful seaside city.
Read more...
Destinations -
Hotels | Resorts | Spas
Written by Bless Theangels | Editor in Chief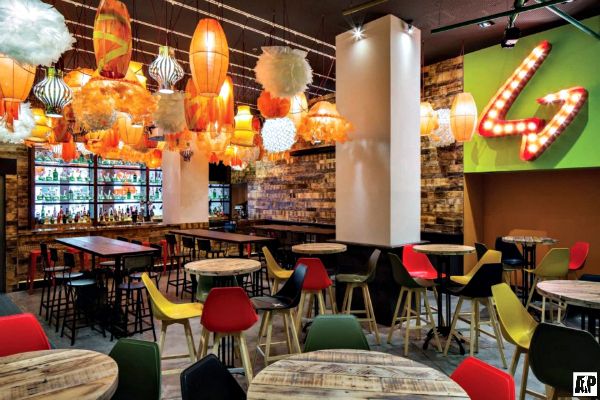 The Design Agency, a Toronto based creative design firm have designed the Generator Hostel in Barcelona's Gracia District. The Generator is a combination of hostel and hotel with local artist Julie Plottier supplying hundreds of lanterns inspired by Barcelona's Festa Major de Gracia. A staircase winds up through what has been affectionately dubbed the "Bird Cage" taking guests level to level of the restored 1960's office building.
Read more...
Destinations -
Hotels | Resorts | Spas
Written by Bless Theangels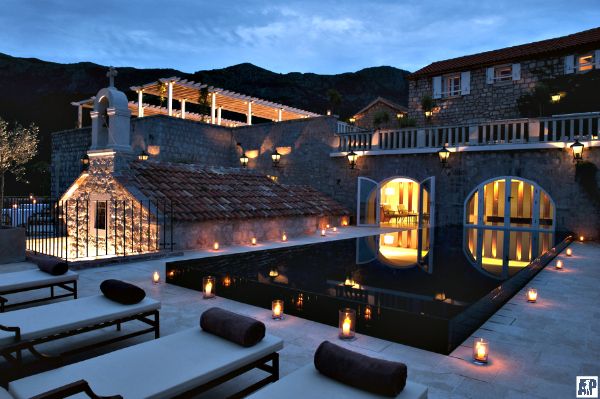 An abundance of nature and history surrounds the resort making for a great destination in itself. Mountains, lakes, and beaches embrace the 58-room luxury resort. The tiny island of Sveti Stefan was once a fortified village and now Aman Resorts has settled in and made the islet a great playground for those who truly enjoy the outdoors. To reach the resort, one must travel a narrow isthmus, arriving to the Aman restaurant, swimming pool, Upper Terraces and the Villa Milocer that lies across the bay.
Read more...
Destinations -
Hotels | Resorts | Spas
Written by Bless Theangels
The design firm of Rockwell Group has designed the all new Nobu Hotel in the heart of Caesars Palace. The hotel has been crafted after Nobu's philosophy and playful exuberance. Eastern and Western influences are seen throughout as Nobu's Japanese heritage and Las Vegas's glamour combine to create an unforgettable visitor experience.
Read more...
Destinations -
Hotels | Resorts | Spas
Written by Bless Theangels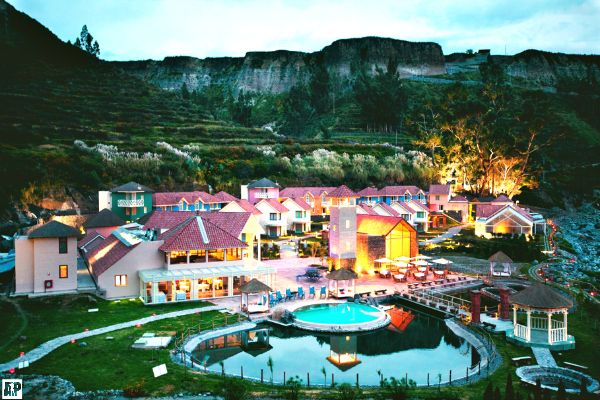 Enchanted Village of Colca, spoken in Spanish would amount to Aranwa Pueblito Encantado del Colca, a newly established resort and spa located in Peru's Colca Valley are surrounded by lush gardens, great verdant scenery, an organic farm that supplies the kitchen with fresh delights daily and outdoor/indoor activities.
Read more...
Destinations -
Boutiques, Retail Stores, Shopping
Written by Bless Theangels
Harrods' in London has gotten a little designer attention in it's evening-wear department. Local superstar interior and product designer Lee Broom has saw to the creation of a new Christian Louboutin Boutique within Harrods. Inspired by the city that surrounds it, the facade is of a stage-set design, therefore a dramatic suspense is added to the entrance.
Read more...
<< Start < Prev 1

2

3 4 5 6 7 8 9 10 Next > End >>


Page 2 of 13
We have 257 guests online