Intelligent Design
Intelligent Design -
Fashion
Written by Bless Theangels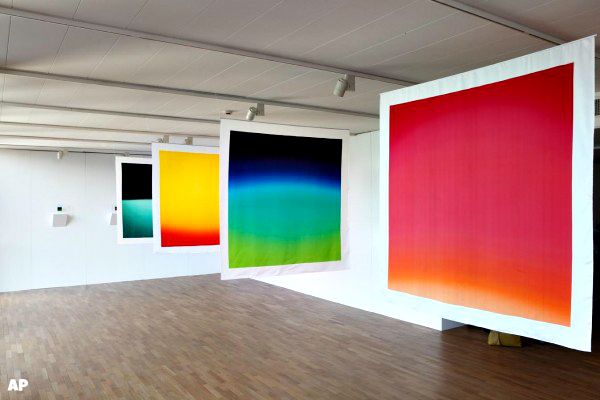 Hermes, the high-quality goods company not the Olympian God of Greek mythology, teams up with Tokyo born Japanese photographer Hiroshi Sugimoto for these limited edition scarves. Twenty prints were taken from Hiroshi's experimentation with  over-exposed images of cinema screens. Better suited as a collective exhibit, each scarf will cost you $8,860.
Read more...
Intelligent Design -
House and Living
Written by Bless Theangels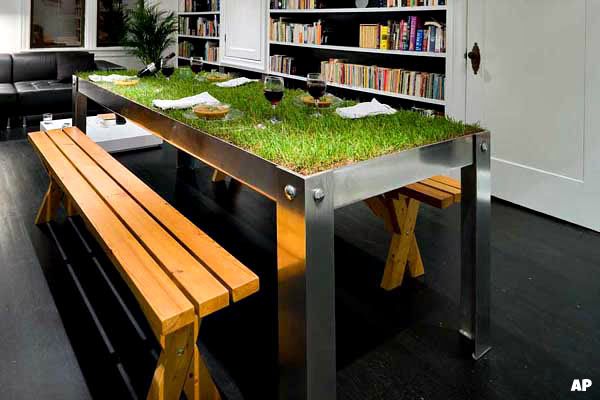 As a favorite of NY Design Week, the picNYC table, with its high-end light-weight aluminum frame and natural grass table top, is a contemporary take on adding rural elements into urban living and the ever growing popularity of urban farming. Designed by Dutch designer Haiko Cornelissen, the table was then built by an American manufacturer that specializes in aluminum constructs. This neat urban invention is only available the residents of New York City. Buy here.
Read more...
Intelligent Design -
Fashion
Written by Bless Theangels | Editor in Chief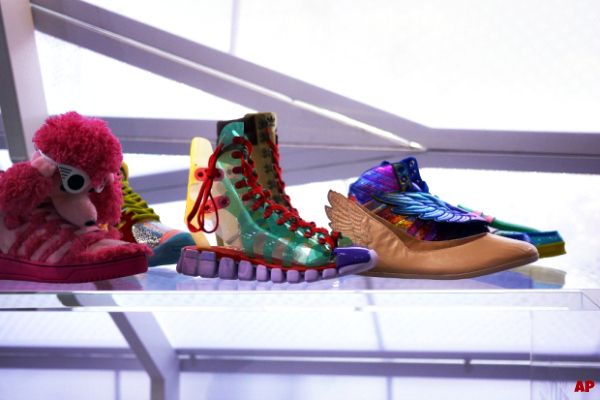 American fashion designer, Jeremy Scott, born in Kansas City, known for his fantastical designs has successfully teamed up again with Adidas with a dope line-up for the 2013 Spring-Summer adidas Originals Collection. The two presented their renewed collaborative effort at Bread & Butter in Berlin. Take a look.
Read more...
Intelligent Design -
Fashion
Written by Bless Bey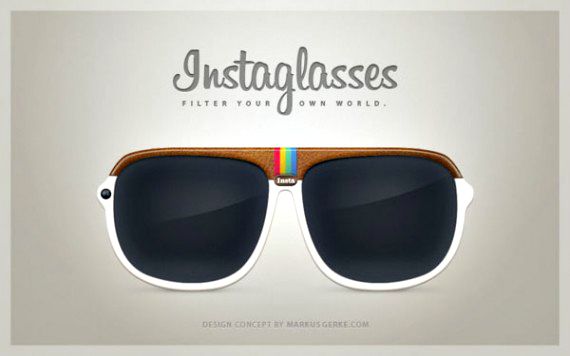 "Life is beautiful," says Berlin based designer Markus Gerke, "even more beautiful with filters." These 'concept' glasses would allow a person to take snapshots of the world as he sees it and apply Instagram filters to each desirable view. You'd simply activate the pre-set filters on the lenses by pressing the 'insta button', take a picture using a built-in 5-megapixel camera, then upload directly to Instagram. Sounds cool. Maybe we can build enough traction to make these babies a reality.
Read more...
Intelligent Design -
Architecture
Written by Bless Theangels
A very unique design, the lounge/welcoming area of the Place des Arts home to the Montreal Symphony Orchestra was designed by Sid Lee Architecture in collaboration with Aedifica. The area was once a parking garage and now it is a area for visitors traveling to and from the popular arts complex.
Read more...
Intelligent Design -
Fashion
Written by Bless Theangels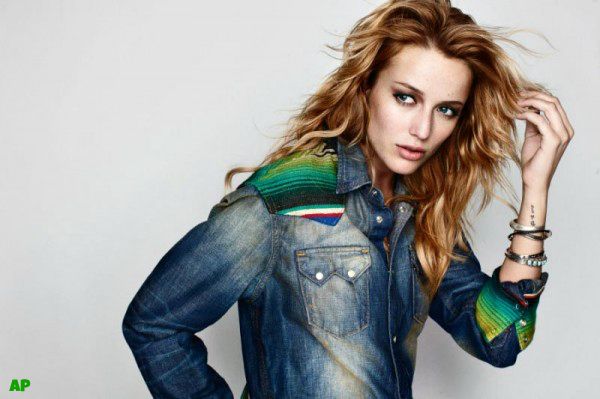 Fashion being the vehicle of self-expression that it is, never fails us when it comes to good denim. It's a must. For their Fall-Winter 2012 Women's Collection trusted denim brand True Religion has brought the classic with the occasional flare of shirts, dresses, skirts, coats and vests. Great detailing and patterns accent the line that includes skinny jeans and more. Preview.
See More
<< Start < Prev 1 2 3 4 5 6 7 8

9

10 Next > End >>


Page 9 of 33
We have 201 guests online
Maxine

Monroe Design Company