Intelligent Design
Intelligent Design -
House and Living
Written by Bless Theangels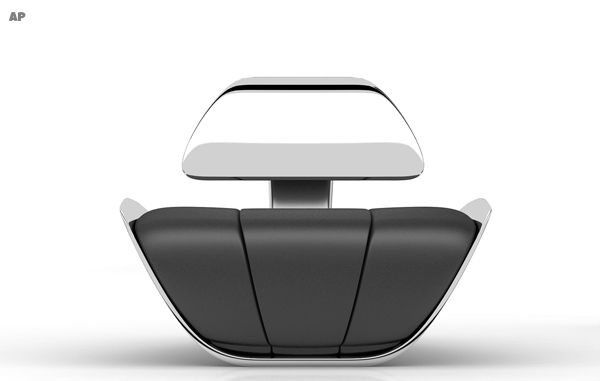 This interesting cool looking structure is a chair designed by Iranian architect and interior designer Ali Alavi. "The Serenad chair's elegant form is inspired by the unique sleeping position of the swan with it's head between its wings as it floats on the water. Its soft yet extravagant shape is off-set by a surprising reflective chrome finish that mirrors the colors and patterns of everything around it."
Read more...
Intelligent Design -
House and Living
Written by Bless Theangels
If you're looking for furniture unique to the world as it adds a certain character to any space, talented Latvian designer Raimonds Cirulius has created the perfect collection to satisfy this need. Made from volcanic basalt fibre 'hairs' and natural resin, each piece on the collection is different, made by hand and eco-friendly with the fibers absorbing 'negative environmental electromagnetic radiation'. Maffam Freeform is the workshop in which these items are produced. Take a look.
Read more...
Intelligent Design -
Fashion
Written by Bless Theangels
"Light and Darkness are not isolated parts, a clear image might just be a shadow. Make a stand or flee civilization to beyond world's end. Nobody watches the sentinel, but the witnesses who refuse to renounce their cause, oppose control. They react to one another, but are ultimately crucified alone. This is an integrated locality, this is an island universe. We're not dependent, Nor Autonom." These words serve as introduction to the website of a new men's wear line. Swedish fashion label, Nor Autonom presents it's Monolith Spring-Summer 2013 Collection with it's rugged yet stylish aesthetic.
Read more...
Intelligent Design -
House and Living
Written by Khalid "Bless" Bey | Editor in Chief | As Seen in the NY Times Bestseller: Rat Bastards
Today's economic crisis threatens the world in ways unseen since the great depression. In recognition of this cultural and social climate, passionate designer and creative thinker, Pedro Gomes, has addressed this concern quite brilliantly with the 'Anti Crise Chair.' The concept of 'saving in case of an emergency' is re-envisioned. First the piggy bank is replaced by a more traditional daily use object, then one must, when an emergency does arrise, break the glass to retrieve the handsaw, then finally saw the chair to remove the money. Take a look.
Read more...
Intelligent Design -
Engineering
Written by Bless Theangels
A blend of sophistication, class, sustainability and technology, the "Inner City Vehicle" design concept by Sean Seongjun Ko, is a classic yet futuristic four-seater compact vehicle designed for the future. Making use of hydrogen fuel technology, it fits comfortably with the vision of a sustainable future environment. The interior toys with the idea of flexible inverted seating that "takes inspiration from wavy sliced sculptures." The designer hints that this is a "mobile pavilion that resembles an urban cocoon" where people can enjoy a comfortable ride in a 'classic yet modern' design that romanticizes the future.
Read more...
Intelligent Design -
Architecture
Written by Bless Theangels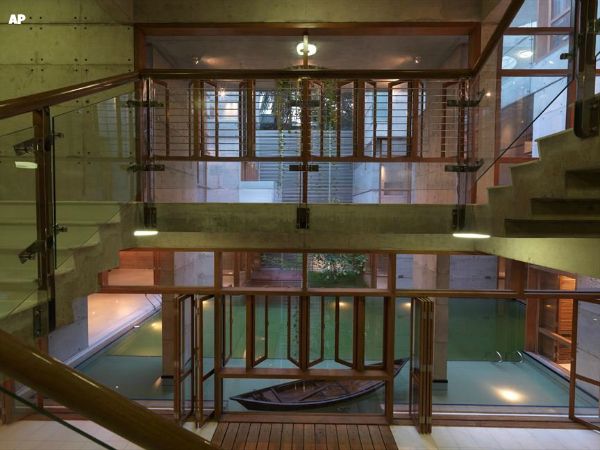 With a swimming pool the runs right up against the walls and a canoe, the "S.A. Residence" in Dhaka, Bangladesh stands out as a marvel. The indoor pool doubles as a 'water courtyard' in the center of the house. Shatotto, an architectural design firm with a desire to "unearth the lost history of Bengal" designed this splendid luxury villa.
See More
<< Start < Prev 1 2 3 4 5 6 7 8

9

10 Next > End >>


Page 9 of 33
We have 295 guests online
Maxine

Monroe Design Company