Intelligent Design
Intelligent Design -
Architecture
Written by Bless Theangels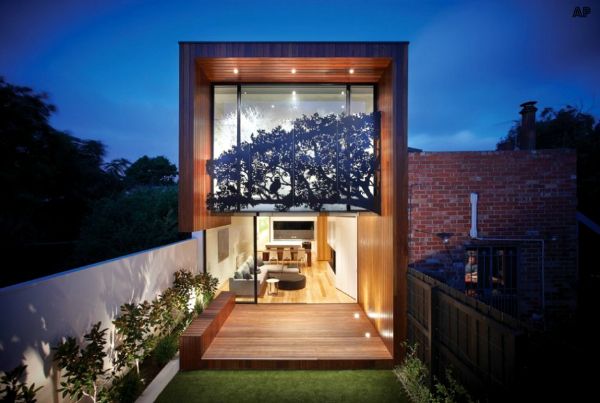 In Melbourne, Australia, a fascinating  young architectural practice is on the rise as evidenced by this sprawling villa located in the same city as the responsible firm. A renovation and redevelopment project, the "Nicholson Residence" was handled by architect and designer Matt Gibson and his award winning practice.
Read more...
Intelligent Design -
Engineering
Written by Bless Theangels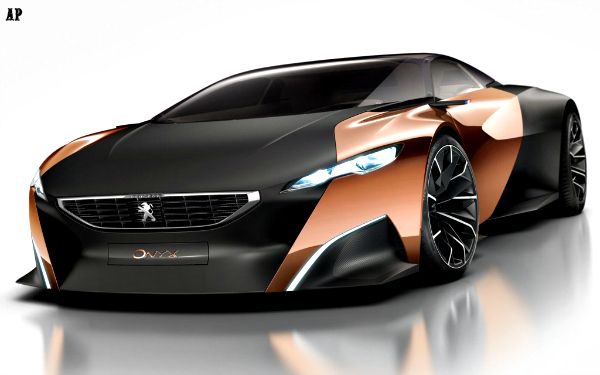 The Onyx Megatrike, Peugeot's extension of it's 'Onyx Concept', is a three-wheeled scooter that is obviously derived from it's four-wheel predecessor. Colored similarly with the Onyx, the Onyx Megatrike is a hybrid that can travel 18 miles in electric mode where the rider can switch between sport-bike and leisure scooter (a compartment is removed to achieve this effect). The bicycle, though less in technical stature, is still technologically advanced with it's mostly carbon-fiber frame and electronic drive-train. The Onyx itself boasts a "one-piece pod" cabin in which every surface - instrument panel, center console, door panels and seat - flow seamlessly into each other. Take a look at the collection.
Read more...
Intelligent Design -
House and Living
Written by Bless Theangels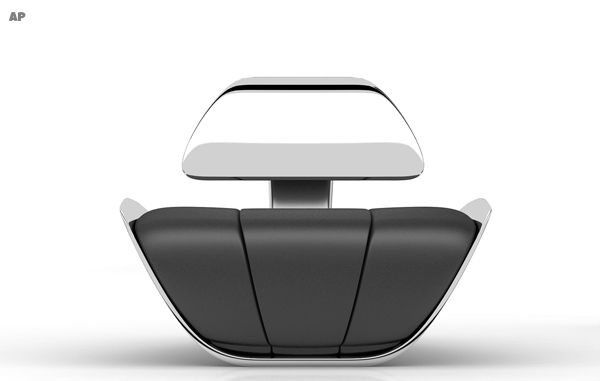 This interesting cool looking structure is a chair designed by Iranian architect and interior designer Ali Alavi. "The Serenad chair's elegant form is inspired by the unique sleeping position of the swan with it's head between its wings as it floats on the water. Its soft yet extravagant shape is off-set by a surprising reflective chrome finish that mirrors the colors and patterns of everything around it."
Read more...
Intelligent Design -
House and Living
Written by Bless Theangels
If you're looking for furniture unique to the world as it adds a certain character to any space, talented Latvian designer Raimonds Cirulius has created the perfect collection to satisfy this need. Made from volcanic basalt fibre 'hairs' and natural resin, each piece on the collection is different, made by hand and eco-friendly with the fibers absorbing 'negative environmental electromagnetic radiation'. Maffam Freeform is the workshop in which these items are produced. Take a look.
Read more...
Intelligent Design -
Fashion
Written by Bless Theangels
"Light and Darkness are not isolated parts, a clear image might just be a shadow. Make a stand or flee civilization to beyond world's end. Nobody watches the sentinel, but the witnesses who refuse to renounce their cause, oppose control. They react to one another, but are ultimately crucified alone. This is an integrated locality, this is an island universe. We're not dependent, Nor Autonom." These words serve as introduction to the website of a new men's wear line. Swedish fashion label, Nor Autonom presents it's Monolith Spring-Summer 2013 Collection with it's rugged yet stylish aesthetic.
Read more...
Intelligent Design -
House and Living
Written by Khalid "Bless" Bey | Editor in Chief | As Seen in the NY Times Bestseller: Rat Bastards
Today's economic crisis threatens the world in ways unseen since the great depression. In recognition of this cultural and social climate, passionate designer and creative thinker, Pedro Gomes, has addressed this concern quite brilliantly with the 'Anti Crise Chair.' The concept of 'saving in case of an emergency' is re-envisioned. First the piggy bank is replaced by a more traditional daily use object, then one must, when an emergency does arrise, break the glass to retrieve the handsaw, then finally saw the chair to remove the money. Take a look.
Read more...
<< Start < Prev 1 2 3 4 5 6 7

8

9 10 Next > End >>


Page 8 of 33
We have 201 guests online
Maxine

Monroe Design Company