Intelligent Design
Intelligent Design -
Fashion
Written by Bless Theangels
This is the 2013 Spring/Summer Collection Lookbook for Pierre Balmain. The campaign is fronted by Bastiaan van Gaalen and was set to resemble and bring to mind the sophistication of Jacques Demy's 1963 movie "La Baie des Anges" and the glitz of the French Riviera. Luxury hotels, tailored jackets and fitted cardigans add an elegance to an already stylish set of visuals.
Read more...
Intelligent Design -
Fashion
Written by Bless Bey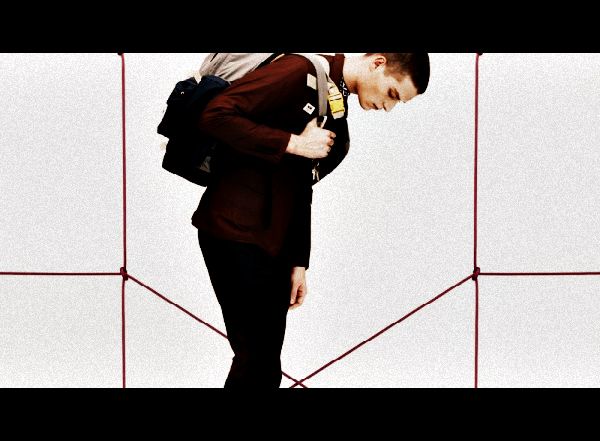 Danish label, Wood Wood and Eastpak have successfully collaborated and created this ultra stylish collection. The campaign is minimalist in nature, clean and direct, the bag's modular design is perfectly complemented by the geometric backdrops. The bags seem to be a mix of military inspired components and high-fashion detailing. Easy way to add fashion to courier travels. Have a look.
Read more...
Intelligent Design -
Architecture
Written by Bless Theangels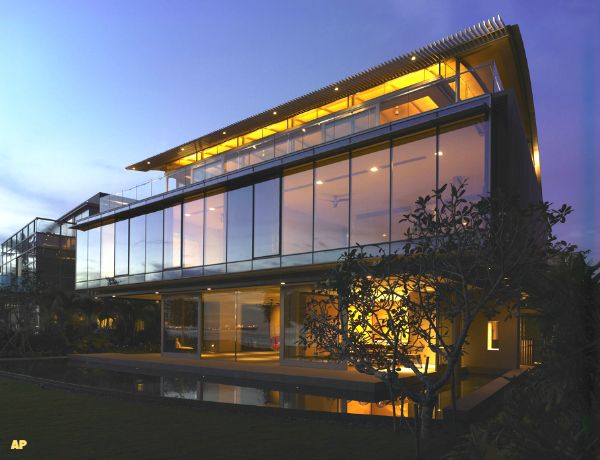 This gorgeous house is in Singapore. It is a luxury home with views of the ocean that surrounds the southernmost tip of Sentosa Island. Designed by WOW Architects, it is a fitting title for creating structures like this that makes a person say just that.  What fits me most besides the heat-reducing use of the windows, is the study and sitting room which would become sort of a mini library for me. See what you would enjoy most of about this house.
Read more...
Intelligent Design -
Architecture
Written by Bless Theangels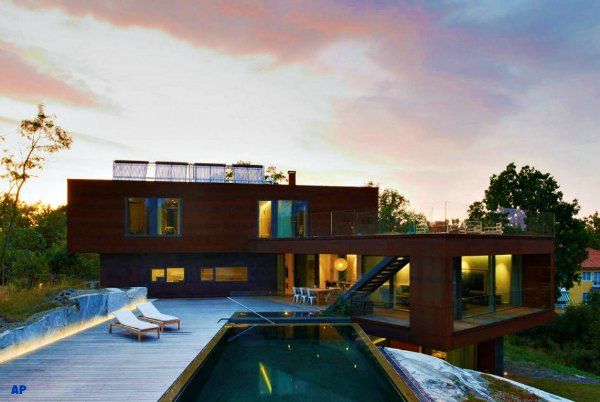 In Stockholm, Sweden, there lies a magnificent residential structure that sits with an air of unrivaled comfort and prestige. Designed by Dapstockholm Architects, a Swedish design studio that prides itself on it's 'deep-rooted', 'wide-spectrum' approach to design with the tagline: "Dapstockholm, a slightly different architectural firm". Completed on 2011 , the property boasts a fine terrace and a cool swimming pool with a playful view of the pool's guts and whoever may be inside. With over 3,200 square-feet of living space, it is indeed a formidable structure. Take a look.
Read more...
Intelligent Design -
House and Living
Written by Bless Theangels
So, there seems to be an overwhelming consensus that points to the practice of 'singing in the shower.' With this in mind, Kohler Moxie Showerhead and Wireless Speaker makes it easier to sing along to your favorite tunes as you  shower. The wireless speaker is fashioned in the center of the showerhead surrounded by 60-angle nozzles that provides a wonderful full spray. The speaker has a built-in rechargeable lithium-ion battery with seven hours of play for those really long showers. The sound is crisp and clear, connected via Bluetooth to your music player with a LED indicator light for power level and connection status. Available here for $199 in chrome or white.
Read more...
Intelligent Design -
Architecture
Written by Bless Theangels
In the relatively new field of micro-architecture, not to be confused with computer chip construction, we have an incredible example here from Barcelona based creative design group, In-Tenta. The "Drop" eco-hotel is a transplantable hotel suite, able to be placed in a variety of settings without leaving a heavy ecological impact. The bubble windows retract or open up to the chosen surroundings, making the inhabitants one with nature. A skylight runs the length of the suite/pod for plenty of overhead natural light.
Read more...
<< Start < Prev 1 2 3 4 5 6

7

8 9 10 Next > End >>


Page 7 of 33
We have 196 guests online
Maxine

Monroe Design Company