Intelligent Design
Intelligent Design -
Fashion
Written by Bless Theangels
An explosion of prints, patterns, and images create a psychedelic kaleidoscopic collection for Les Benjamins fall/winter 2016 offering. Turkish influences can be seen blended with iconographic renderings of the 20th Century. The collection includes socking, heat transfers, raw edging and topstitched embroideries atop satin blousons, layered organza tees, and oversized cotton sweaters. The bomber jacket, jersey, and hoody have been reimagined into long, kaftan-inspired styles for both men and women. It's quite a vision fashion designer Bunyamin Aydin has put together for Les Benjamins brand signature of graphic jerseys.
Read more...
Intelligent Design -
Fashion
Written by Bless Theangels
A remarkable undertaking by Analog Watch Company, where they are hand-crafting 25 wristwatches in Switzerland created from olivine basalt collected on the surface of the moon during the Soviet Luna probe in 1974. The rock from which these watches are made is said to be 4.5 billion years old according to radiometric dating. So, what you get is a very solid non-smart timepiece encased in a 44-mm moon rock setting with Italian leather strap, sapphire crystal face and stainless steel back for the price of $27,500. Each watch comes with a certificate of authenticity.
Read more...
Intelligent Design -
Engineering
Written by Khalid "Bless Theangels" Bey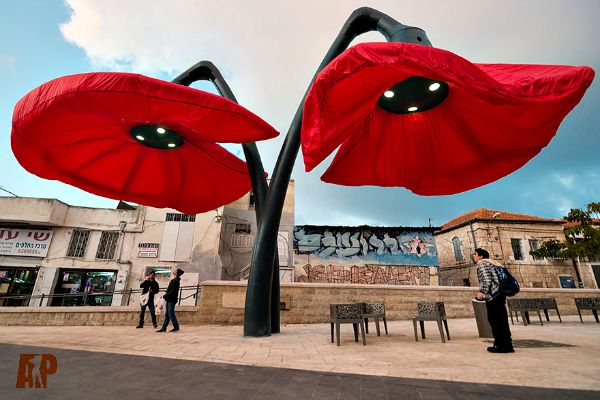 A truly original idea and execution of these street lamps by HQ Architecture.The giant flowers you see open and close when pedestrians walk by and also all four open when the train arrives to cover commuters as they disembark. The interactive lamps are place strategically to be seem from all over Vallero Square, which is in the heart of Jerusalem in Isreal.
Read more...
Intelligent Design -
Engineering
Written by Khalid "Bless Theangels" Bey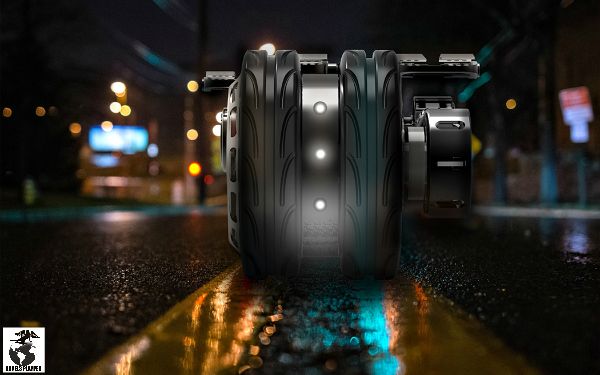 The Exo Compactable Electric Skateboard is the first ever of it's kind. Utilizing a new interpretation of air-cooled technology, the personal electric skateboard functions in a revolutionary manner. The rider simply needs to depress and pivot the board's individual pedals which operates 1500w motors at the base of each wheel. The boards senses the position of the rider's feet, which is in front and which is behind so accelerating, steering and maneuvering can all be controlled intuitively. The name Exo is an abbreviation of exoskeletion, a shout-out to it's appearance and aesthetics.
Read more...
Intelligent Design -
Engineering
Written by Bless Theangels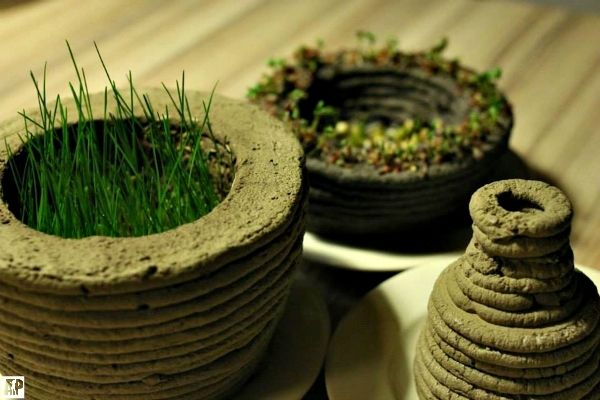 Project PrintGreen has an objective; it wishes to create syngery between nature, art and technology. They have transformed 3D printers into on-demand gardners after designing a "green" 3D printer in the year 2013. Now you can produce living designs with the creative aid of technology, the printer produces living prints, printing customized objects in a variety of shapes, sizes and purposes. The printer doesn't use ink, it uses a special mix of soil, water and grass seeds. With proper care, your creation soon sprouts grass from the organic material. The printer was created by students Maja Petek, Tina Zidanšek, Urška Skaza, Danica Rženičnik and Simon Tržan for the Intermedia Arts Course at University of Malibor under the mentorship of Professor Dušan Zidar.
Read more...
Intelligent Design -
House and Living
Written by Bless Theangels
A designer who loves challenges, Canada-based Kino Guerin gave himself the ultimate challenge that soon became his leitmotiv: make furniture with a unique piece of wood, no legs, no crossbars or supports. Take a look at some of his highly original pieces.
Read more...
<< Start < Prev 1 2 3

4

5 6 7 8 9 10 Next > End >>


Page 4 of 35
We have 314 guests online
Maxine

Monroe Design Company