Intelligent Design
Intelligent Design -
Engineering
Written by Khalid "Bless Theangels" Bey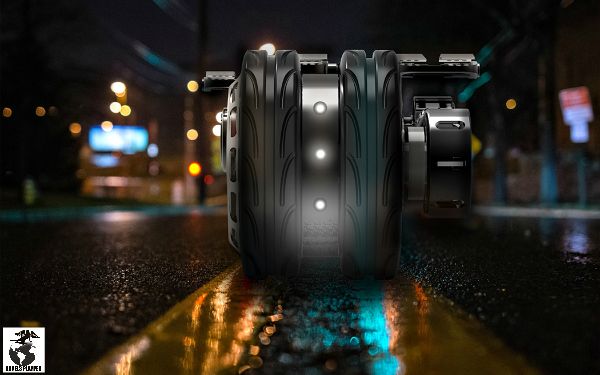 The Exo Compactable Electric Skateboard is the first ever of it's kind. Utilizing a new interpretation of air-cooled technology, the personal electric skateboard functions in a revolutionary manner. The rider simply needs to depress and pivot the board's individual pedals which operates 1500w motors at the base of each wheel. The boards senses the position of the rider's feet, which is in front and which is behind so accelerating, steering and maneuvering can all be controlled intuitively. The name Exo is an abbreviation of exoskeletion, a shout-out to it's appearance and aesthetics.
Read more...
Intelligent Design -
Engineering
Written by Bless Theangels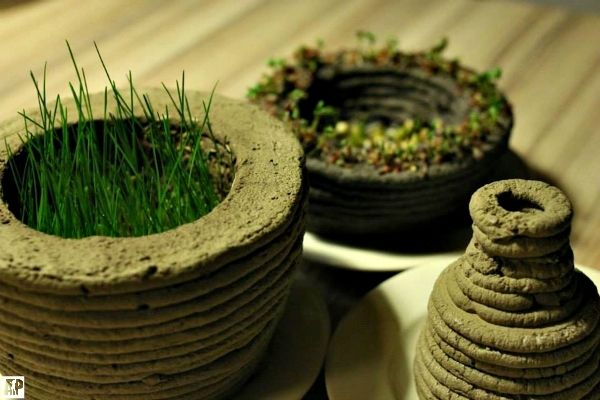 Project PrintGreen has an objective; it wishes to create syngery between nature, art and technology. They have transformed 3D printers into on-demand gardners after designing a "green" 3D printer in the year 2013. Now you can produce living designs with the creative aid of technology, the printer produces living prints, printing customized objects in a variety of shapes, sizes and purposes. The printer doesn't use ink, it uses a special mix of soil, water and grass seeds. With proper care, your creation soon sprouts grass from the organic material. The printer was created by students Maja Petek, Tina Zidanšek, Urška Skaza, Danica Rženičnik and Simon Tržan for the Intermedia Arts Course at University of Malibor under the mentorship of Professor Dušan Zidar.
Read more...
Intelligent Design -
House and Living
Written by Bless Theangels
A designer who loves challenges, Canada-based Kino Guerin gave himself the ultimate challenge that soon became his leitmotiv: make furniture with a unique piece of wood, no legs, no crossbars or supports. Take a look at some of his highly original pieces.
Read more...
Intelligent Design -
Architecture
Written by Bless Theangels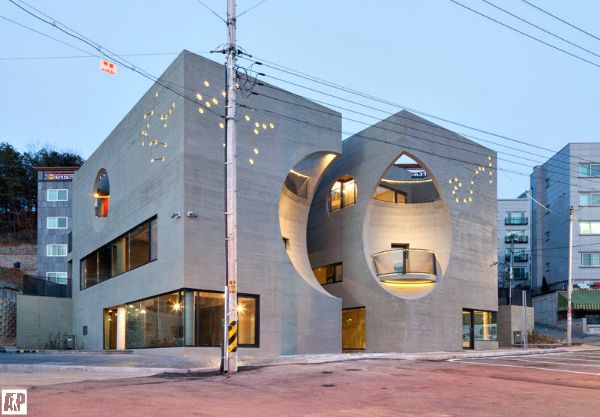 Two Moon Junction is a private cultural center in the city of Gyeonggi-do, Korea. The establishment also contains a coffee shop with horoscope punctured free-standing walls on the 3 floors. Each of the buildings that make up the design is three stories. The free-spirited space is indeed inspired by the film of the same name and is the creation of design firm Moon Hoon.
Read more...
Intelligent Design -
House and Living
Written by Bless Theangels
There are certain things in life to exceed normal standards that are usual the product of a good marriage. Whether between materials, ingredients or human beings, the results register the same; brilliant. Robert and Brenda have been married for 18 years, ans their syngery is evident in these delightful handmade lamps they create. Together they form DAMM: Design.Art.Means.Motive.
Read more...
Intelligent Design -
House and Living
Written by Bless Theangels
Catastrophic Creations has designed and built this one-of-a-kind cat bed. The company that specializes in Kitty furniture calls this the "Super Mario Bros Chain Chomp Cat Bed." Originally designed to be a litter box, the usable-art piece can add character to any room. Because of the amount of time and effort it took to construct, there are only 2 and 1 has already been sold on Etsy.
Read more...
<< Start < Prev 1

2

3 4 5 6 7 8 9 10 Next > End >>


Page 2 of 33
We have 420 guests online
Maxine

Monroe Design Company