Perceptions
Concepts about the life and the world around us.
Perceptions -
Life
You might not be proud of all the things you've done in the past, but that's okay.  The past is not today. Here are 11 things to leave behind and grow beyond:
Read more...
Perceptions -
Philosophy
Written by Andrew Horton
When you walk into a dark room, you simply reach across, press the light switch and the darkness disappears. Do you need to attend a motivational talk to inspire you to press the light switch, or do you procrastinate and contemplate the task, before you actually press the switch? No, you just press the light switch. I know this is a simplistic example, but what it illustrates, is the principal that, if you believe with absolute certainty that any activity will result in the outcome you desire. You will carry out any task, without the need for any external motivation and you will most certainly never procrastinate before carrying out that activity ever again. Get clarity about what you want, invest the time to acquire all the knowledge and skills you need, to be absolutely certain that you can achieve it. Once you have this deep rooted belief in your ability to succeed. Carrying out the daily activities necessary to achieve that goal will become almost effortless. Believe in yourself, know with certainty that you are on the right path and that the goal specific activities you are carrying out every day, is steadily moving you along the path of success and nothing will be able to stop you from succeeding.
Read more...
Perceptions -
Philosophy
Written by George Lockett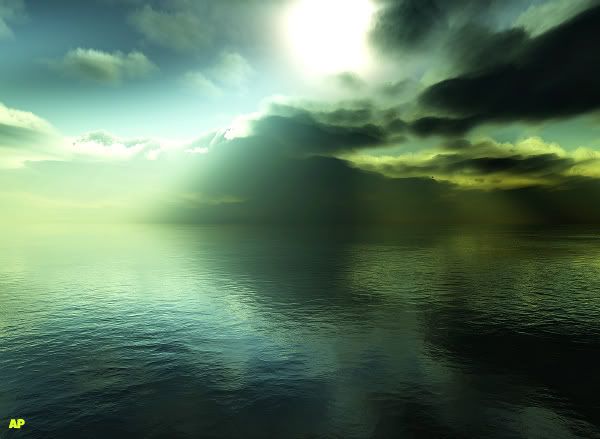 As we walk through life we see the constant change around us as everything follows its natural life cycle. Our body is no exception; it is constantly changing growing and evolving. Yet the person within the body, that silent witness to all we experience, has an eternal quality of something much greater and more permanent that who or what we think we are.
Read more...
Perceptions -
Science
Written by Mike Strauss
The concept of the invisible ether or 'aether' is an old concept dating to the time of the ancient Greeks. They considered the ether as that medium which permeated all of the universe and even believed the ether to be another element. Along with Earth, Wind, Fire and Water Aristotle proposed that the ether should be treated as the fifth element or quintessence; this term which literally means 'fifth element' has even survived down to the present day to explain an exotic form of 'dark energy' which is crucial in some cosmological models. These ideas spread throughout the world until the advent of a new springtime in scientific thought. The first person in the modern era to conceive of the idea of an underlying ether to support the movement of light waves was seventeenth century dutch scientist Christiaan Huygens.
Read more...
Perceptions -
Science
Written by Wendy Zellea
We are reluctant to acknowledge the validity of new ideas unless they receive the blessing of science. This, in essence, diminishes our intuitive powers and natural wisdom to having little significance. By doing so, we are declaring ourselves scarcely capable of knowing something unless it has been studied and proven to be true by scientifically trained people. Modern science has only been around for a very short time in the recorded history of mankind, so why is it now the ultimate source of truth for all our ideas and beliefs? How did people survive, some in societies more advanced than our own, without science? Are we so insecure about ourselves that we have turned over all our ability to create wisdom and truth to a small community of people whose job it is to validate our existence? I find Quantum Physics fascinating, so I don't wish to criticize scientists, but they are not divine. They are using scientific process to prove theories that don't need proof for anyone who has faith in life and belief in their Higher Self. In all fairness, however, I must praise scientists with the highest regard, for leading the way to the enhancement of our lives through the development and refinement of technology. Without them we would be living in a world of physical struggle. On the other hand, if we had instead relied on our knowing, we might even be much farther along.
Read more...
<< Start < Prev 1 2 3 4

5

6 7 Next > End >>


Page 5 of 7