Perceptions
Concepts about the life and the world around us.
Perceptions -
Life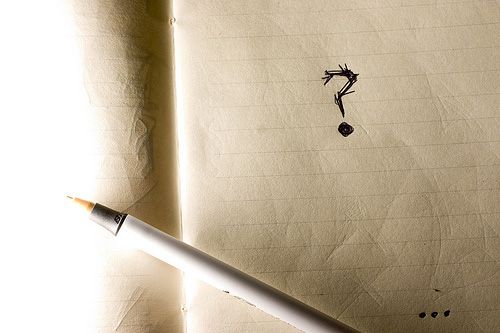 Wisdom is not about knowing all the answers; it's about asking the right questions.  In the long run, the simple questions you ask yourself on a regular basis will determine the type of person you become. So today, ask yourself…
Read more...
Perceptions -
Life
Written by Marc
1. Life's biggest limitations are the ones you make in your mind.  Life's biggest causes of unhappiness are the false beliefs you refuse to let go of.  You are capable of far more than you are presently thinking, imagining, doing or being.  But you will ultimately become what you habitually contemplate; so clear your mind and let your hopes, not your hurts, shape your future.
Read more...
Perceptions -
Life
Written by Bless Bey
Alone means lonely. – 'Alone' doesn't always mean lonely, and 'relationship' doesn't always mean happy.  Being alone will never cause as much loneliness as the wrong relationship.  If things don't feel right, take a break and spend some time with number one – you.  Find yourself first.  Appreciate your own worth.  And next time you're in a relationship that's sinking, you'll be prepared to swim to safety.
Read more...
Perceptions -
Life
You might not be proud of all the things you've done in the past, but that's okay.  The past is not today. Here are 11 things to leave behind and grow beyond:
Read more...
Perceptions -
Philosophy
Written by Andrew Horton
When you walk into a dark room, you simply reach across, press the light switch and the darkness disappears. Do you need to attend a motivational talk to inspire you to press the light switch, or do you procrastinate and contemplate the task, before you actually press the switch? No, you just press the light switch. I know this is a simplistic example, but what it illustrates, is the principal that, if you believe with absolute certainty that any activity will result in the outcome you desire. You will carry out any task, without the need for any external motivation and you will most certainly never procrastinate before carrying out that activity ever again. Get clarity about what you want, invest the time to acquire all the knowledge and skills you need, to be absolutely certain that you can achieve it. Once you have this deep rooted belief in your ability to succeed. Carrying out the daily activities necessary to achieve that goal will become almost effortless. Believe in yourself, know with certainty that you are on the right path and that the goal specific activities you are carrying out every day, is steadily moving you along the path of success and nothing will be able to stop you from succeeding.
Read more...
<< Start < Prev 1 2 3

4

5 6 7 Next > End >>


Page 4 of 7