Arts and Culture
Arts and Culture -
Art
Written by Bless Bey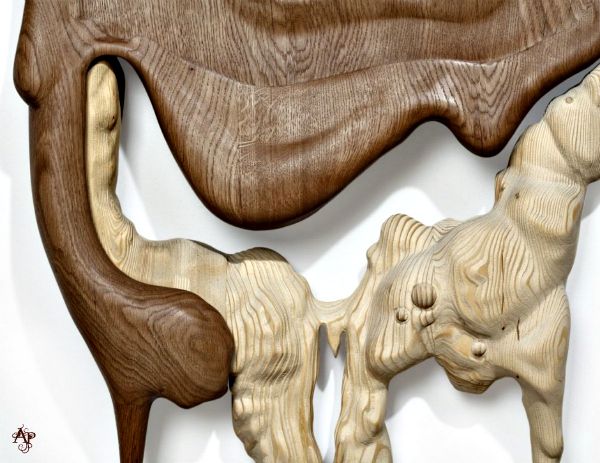 Remy Clemente and Morgan Maccari of design studio Bonsoir Paris have created the Duramen series comprised of handmade wooden sculptures. The series was born from what the pair describes as "simple impulse", an impulse to escape "conventional ways of exhibiting" which for them was combining "that of the deformed and that of the elegant, instinctive and thoughtful". Take a look and judge for yourself.
Read more...
Arts and Culture -
Art
Written by Bless Bey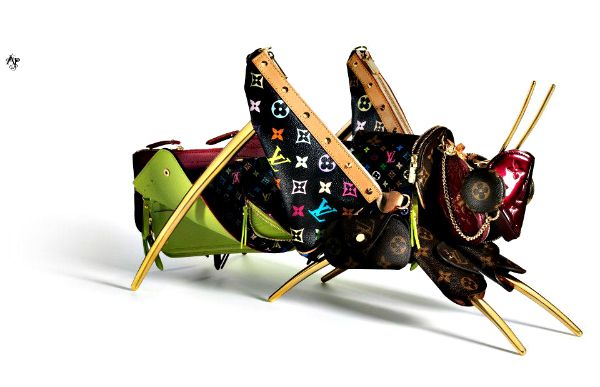 Luxury fashion house Louis Vuitton has created an amazing collection but this time it isn't fashion or any accessory. It is an amazing collection of interesting creatures fashioned out of their luxury leather bags, purses, wallets, and other accessories. The collection is called "Maroquinaris Zoologicae" and was brought to life by British artist Billie Achilleos. The collection commemorates there 100 year anniversary in leather goods. Take a look at the small mammals, birds, reptiles, crustaceans and insects...
Read more...
Arts and Culture -
Photography
Written by Bless Bey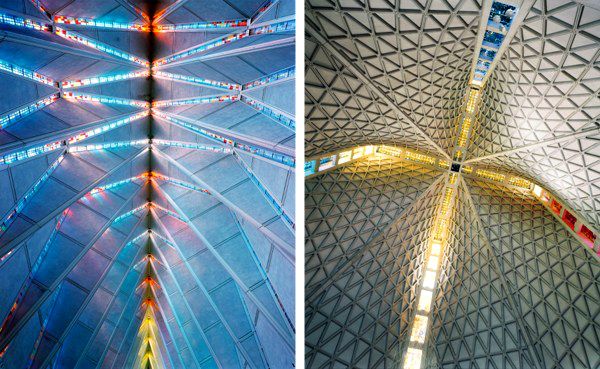 In something that has always attracted me, the existing lines and textures in any scene I came across, photographer Christoph Morlinghaus has captured great images without the use of models or props. Seeing things in this fashion creates our heaven on earth outlook, this is how I've come to see that Angels Playpen already exists in the world before us. It's evident on the 'intelligent design' of the world we live in. You just have to see things the way we do.
Read more...
Arts and Culture -
Art
Written by Bless Bey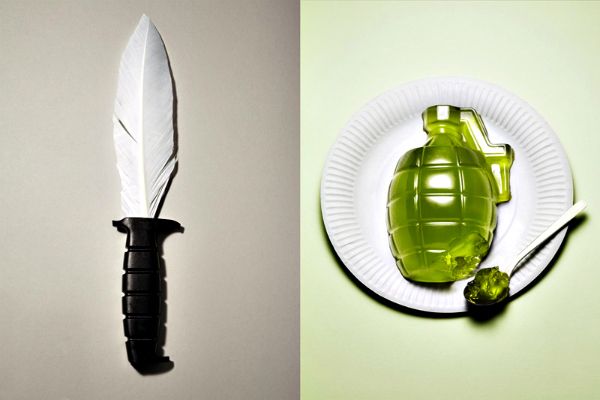 Kyle Bean is an artist who specialty is handmade models, sets and props has created this elegant and provocative series. These destructive weapons fashioned ironically from harmless materials comes from a project for Germany's 'Cut Magazine' called 'Guerilla Gardening' and 'Yarn Bombing'. Kyle is based out of Brighton in the UK, and is an award winning well educated artist with a bright future.
Read more...
Arts and Culture -
Art
Written by Bless Bey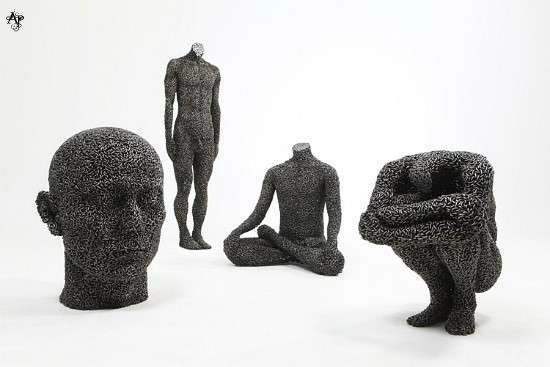 Based in Seoul, Korea, Yeong-Geol Seo is a recent graduate of University of Seoul where she earned studied Environmental Sculpture. Looking at these sculptures in her "Addict: Meditation 3" installment, which were formed with a variety of welded chains from heavy-duty chains to bicycle chains, I'd say she learned a thing or two. Amazingly creative, especially with the simple industrial material used, the sculptures are incredibly detailed. Check out the photos...
Read more...
Arts and Culture -
Art
Written by Bless Bey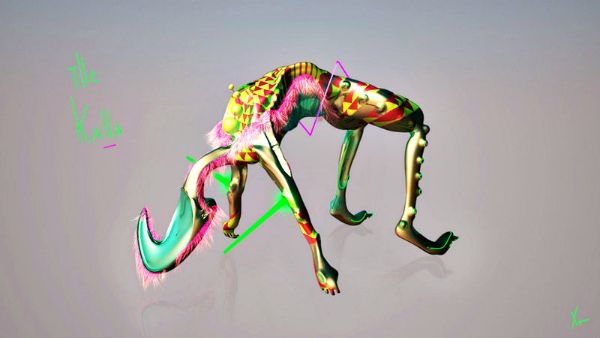 When sounds are separated from their native emission point, they can take on a different form it's when it's source is only imagined. Composer David Kamp ventured out from the comforts of his studio, recorded the undergrowth soundscape then asked illustrators to create animals based on what they heard. What came to be is an odd assortment of creatures like The Orchestral Swine and the Night Howler titled "Sound Creatures". The sounds and creatures can both be experienced in concert here.
Read more...
Arts and Culture -
Photography
Written by Bless Bey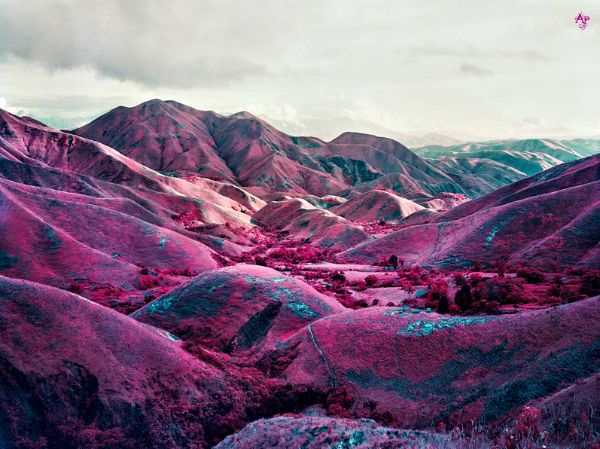 Using an old military surveillance technology, a type of infrared film called Kodak Aerochrome, John Simon Guggenheim Memorial Fellowship recipient Richard Mosse traveled through eastern Congo attempting to chronical some of the ongoing conflict after discovering it's hold on the area. Originally used for camouflage detection, this aerial reconnaissance film registers an invisible spectrum of infrared light, transforming the green landscape into vivid hues of lavender, crimson and hot pink. The result is a series of beautiful and bold images...
See More
Arts and Culture -
Art
Written by Bless Bey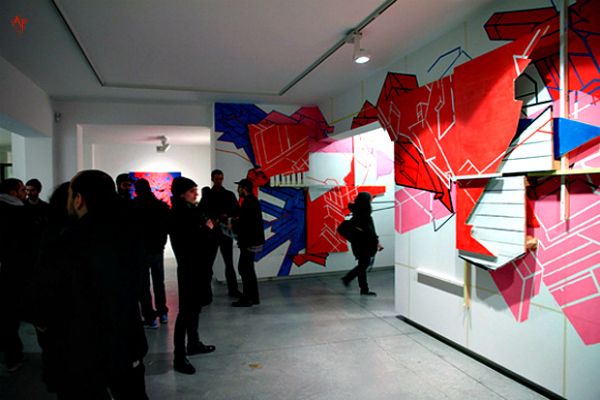 Paintings, collages, 3D designs and video projection comprised the "Abundance" Exhibition held at Brussels' Alice Gallery. The artist is none other than Boris Tellegan aka "Delta", a well-respected European graffiti artist. The exhibition displayed his ability to create visual masterpieces out of unrelated elements.
Read more...
<< Start < Prev 1 2 3 4 5 6 7 8

9

10 Next > End >>


Page 9 of 17
We have 141 guests online
Rat

Bastards w/ Khalid "Bless" Bey
Maxine

Monroe Design Company