Arts and Culture
Arts and Culture -
Art
Written by Bless Bey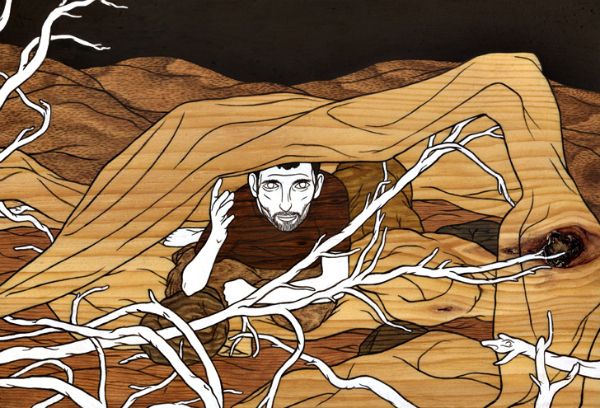 Her website begins with the appearance of a white feather, a twig I'm certain is an insect, a tooth that rots as the cursor hovers, and other interesting articles of nature that open up to parts of the website when clicked. Moki is a German artist shrouded in mystery and nature. Forgoing titles for most of her pieces, she explains her want of viewers to reflect their own personality without a filter or guide. "...more than animistic, it's pantheistic. The structures of stones, the colors of their lichens… it's a feeling of respect and appreciation relating to nature. I think sometimes it's the longing to be a part of it – forming a unity to overcome the feeling of alienation – just as much it is the amazement of beauty and a desire to understand," says Moki of her work in a 2009 interview with Erratic Phenomena. Take a look at her series of paintings, so intricately layered onto wood.
Read more...
Arts and Culture -
Experience
Written by Khalid "Bless" Bey | Editor in Chief | As Seen in NY Times Bestseller: Rat Bastards
I'd decided to put in a rare appearance knowing that the very brand I'd created doesn't mirror the image of its creator. It's all a dream. A dream I believe possible. A dream where people are free to be themselves and luxury is a state of mind, not a collection of possessions, where treasures are found at every given turn and heaven on earth is to be found around every corner. The venue, Encore Restaurant and Lounge in Wayne NJ, is a darkly hued establishment with light browns and tans; perfect for me depending on my mood. Cloth, stone and metal structured my immediate surroundings, giving the room an earthy feel. It felt real. I'd come alone, as is my custom if not rarely accompanied by a beautiful girl, close friend, kidnapped family member or business associate. I come from a world where discretion is valor and as usual as possible I stayed to the shadows.
Read more...
Arts and Culture -
Photography
Written by Bless Bey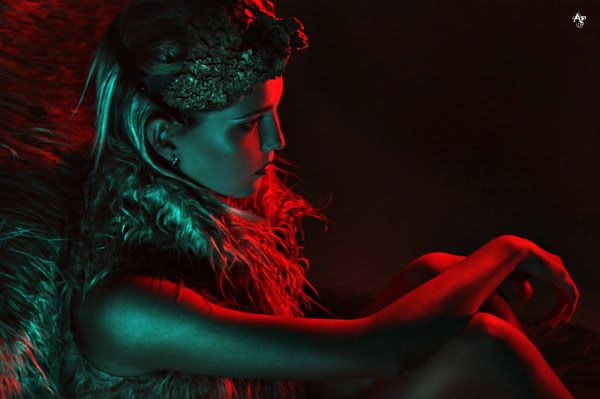 Using the simple combination of a beautiful model, sensual postering and a red light, Russian photographer Kuzmenkova Mary has created this alluring and seductive series. She also goes by the moniker Mastowka and is a Moscow native. The series is moody, capturing a subdued moment of contemplation under a red glow....
Read more...
Arts and Culture -
Culture
Written by Bless Bey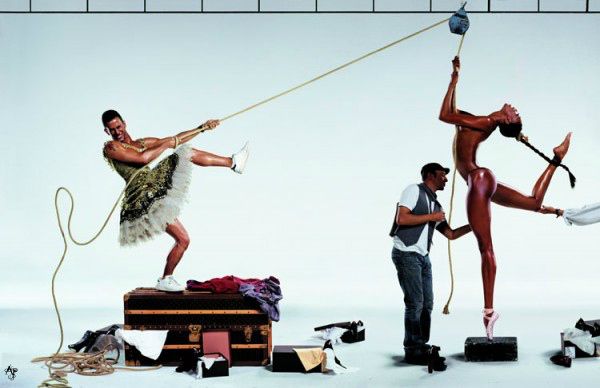 From March 9th to September 16th 2012, there will be an exhibit the fashion world may not be quite ready for. The exhibit, Louis Vuitton - Marc Jacobs, displays the monumental meeting of two intutive, exceptional minds. In 1847 Louis Vuitton specializes in 'packaging profiles'. "The bag is the start of Louis Vuitton. This is the heritage of the house," says Marc Jacob. Marc Jacobs has been the creative director at the iconic fashion house since 1997, this exhibition commemorates his rise in the global fashion industry and how it relates Louis Vuitton.
See More
Arts and Culture -
Culture
Written by Bless Bey
Leading up to "The Grand Eggstavaganza" on Easter weekend, notable artists from around the world will decorate and adorn 209 giant egg sculptures. Each of these 2 1/2 ft fiberglass eggs are to be placed in 12 "egg" zones across London. 30 eggs will make up "A Golden Collection" to be auctioned for the charities Elephant Family and Action for Children March 20th. Participating designers and artists include Mr. Brainwash, Tommy Hilfiger, Marc Quinn, Oliver Clegg, the Chapman Brothers, and Zaha Hadid.
Read more...
Arts and Culture -
Culture
Written by Bless Bey
ANTILOP, established in 2010, is a creative agency based in Instabul, Turkey. Here is presents a video recap of it's visually striking installation created this past December in celebration of Coca-Cola's 125th anniversary at the Santralistanbul of Instabul. ANTILOP transformed 90 sqm of a black room into an immersive environment, based on their specialty of audio-visual performance, moving image and interactive installation enhanced by a team of communication designers, fine artist, architects, computer science and engineering. Take a look at the stills and video to see how they pulled all their resources for Coca-Cola.
Read more...
Arts and Culture -
Photography
Written by Bless Bey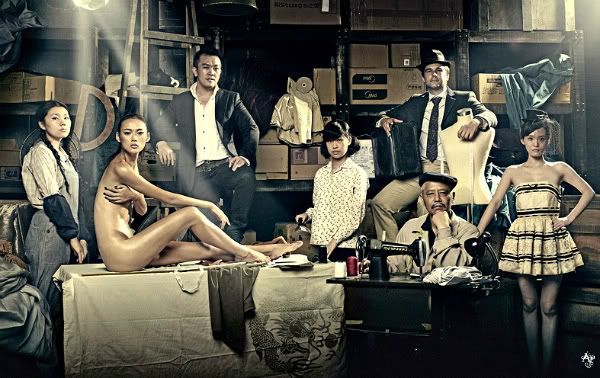 Auto-didactic photographer, born in Tianjin, China, Quentin Shih impresses us with his great eye and sense of composition. His work with Dior made him popular and looking at his work now, i see why. His career began with shooting local underground musicians and artists. After participating in exhibitions in China and America with fine art photography, American museums such as the Danforth Museum of Art have been collecting his work. Lately his focus has shifted to commercial and fashion photography producing work for Microsoft, Sony, Siemens, Vogue, Haper's Bazaar and Esquire. Check out some of his latest work.
Read more...
Arts and Culture -
Art
Written by Bless Bey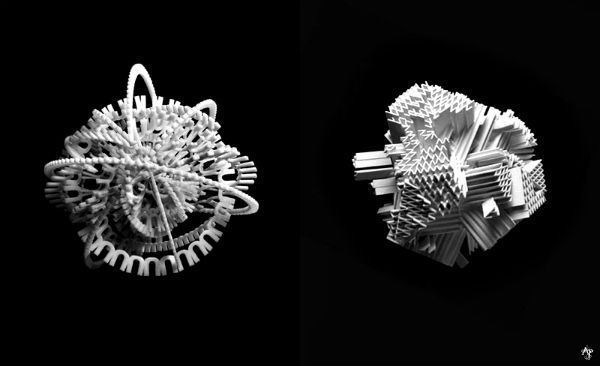 Extensive research led to the development of this special alphabet by Johnson Banks. After being commissioned by Ravensbourne to test and showcase their in-house 3D prototyping technology, Johnson Banks created this cool typographic project called "Arkitypo."
Read more...
<< Start < Prev 1 2 3 4 5 6 7

8

9 10 Next > End >>


Page 8 of 17
We have 145 guests online
Rat

Bastards w/ Khalid "Bless" Bey
Maxine

Monroe Design Company