Intelligent Design
Intelligent Design -
House and Living
Written by Bless Theangels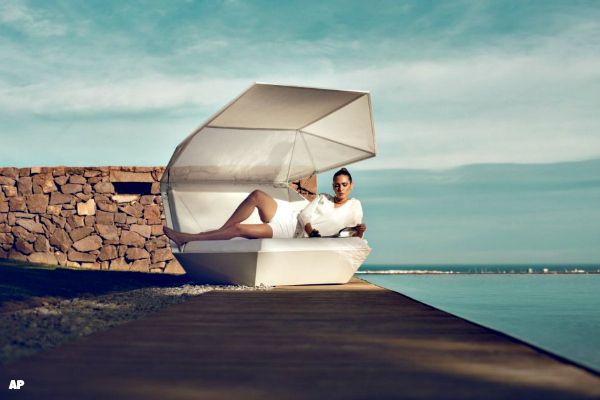 Very cool company Vondom has introduced their Faz Daybed 2013 Collection, a unique piece of outdoor furniture designed by Ramon Esteve. Able to rotate 360 degrees, open and close connect to your music or portable media device via Bluetooth connection, this is perfect for the patio on those nice days... alone.
Read more...
Intelligent Design -
House and Living
Written by Bless Theangels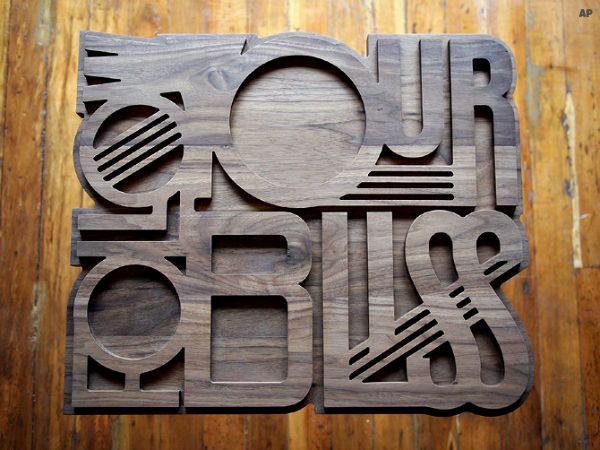 Looking to ensure that motivation can be found in the most unlikely of places and increasing the awareness of personal motivation by incorporating custom typography with functional objects. Artist and designer Adam R. Garcia, who goes by the pseudonym "The Pressure" created the "Bliss Table" achieves this using a custom type he calls "Knockoff Display" inspired by Knockout by Hoefler & Frere-Jones. The table was carved by Simon Yuen at ADX/Portland.
Read more...
Intelligent Design -
Fashion
Written by Bless Theangels
Presenting a rather comfortable looking collection of furs, leathers, capes, suits, and accessories like the much appreciated winter scarf, Maison Martin Margiela returns well prepared for the 2013 fall/winter season. The collection is adaptable, able to be worn by an assortment of individuals from the fashion forward to the stylish traditional types. There are even pieces for the "clean-rugged" look. See for yourself...
Read more...
Intelligent Design -
Fashion
Written by Bless Theangels
This is the 2013 Spring/Summer Collection Lookbook for Pierre Balmain. The campaign is fronted by Bastiaan van Gaalen and was set to resemble and bring to mind the sophistication of Jacques Demy's 1963 movie "La Baie des Anges" and the glitz of the French Riviera. Luxury hotels, tailored jackets and fitted cardigans add an elegance to an already stylish set of visuals.
Read more...
Intelligent Design -
Fashion
Written by Bless Bey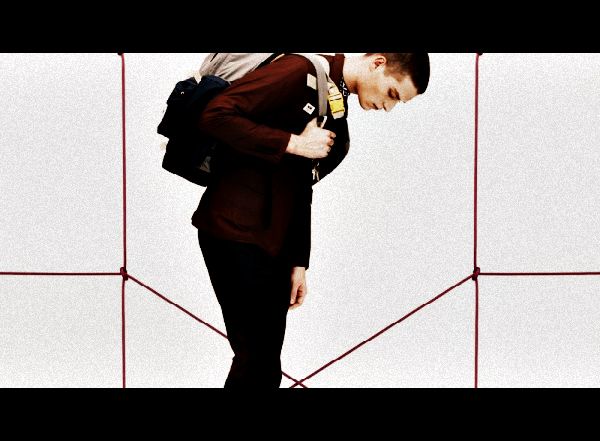 Danish label, Wood Wood and Eastpak have successfully collaborated and created this ultra stylish collection. The campaign is minimalist in nature, clean and direct, the bag's modular design is perfectly complemented by the geometric backdrops. The bags seem to be a mix of military inspired components and high-fashion detailing. Easy way to add fashion to courier travels. Have a look.
Read more...
Intelligent Design -
Architecture
Written by Bless Theangels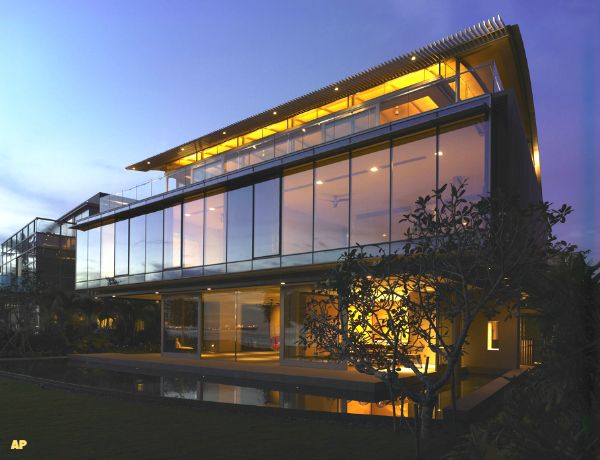 This gorgeous house is in Singapore. It is a luxury home with views of the ocean that surrounds the southernmost tip of Sentosa Island. Designed by WOW Architects, it is a fitting title for creating structures like this that makes a person say just that.  What fits me most besides the heat-reducing use of the windows, is the study and sitting room which would become sort of a mini library for me. See what you would enjoy most of about this house.
Read more...
<< Start < Prev 1 2 3 4 5 6

7

8 9 10 Next > End >>


Page 7 of 33
We have 383 guests online
Maxine

Monroe Design Company