Intelligent Design
Intelligent Design -
House and Living
Written by Bless Theangels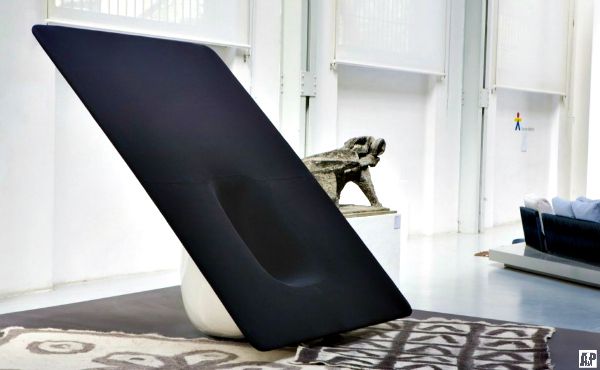 The unique piece of furniture was designed by Ministry of Design for renowned Italian furniture brand Saporiti Italia. "The Woofer Chair eliminates the space between music and listener; creating a fully immersive soundscape," quotes the website. From the looks of things they have done just that, removed any separation of product and experience. Is this something you would want in your living room?
Read more...
Intelligent Design -
House and Living
Written by Bless Theangels
This furniture piece complements a variety of settings. Essentially a server-on-a-stand, with a solid wood base and aluminum top is made by Swedish furniture maker Markus Form. However Germany based industrial designer Bao Nghi-Droste imagined it's conception. "It is always my intention to create objects displaying a confident gesture..." Bao explains, "using a geometrically clear, simple and pure language."
Read more...
Intelligent Design -
Fashion
Written by Bless Bey
For the angle challenged selfie taker, a unique approach to social media lifestyle integration has come of the combined efforts of ACER UK and fashion designer Christian Cowen-Sanluis. The designer, who trained at Central Saint Martins in London, has given his colorful input as he has with the likes of Lady Gaga and Rota Ora, to this 360 degree rotating fashion and technological accessory with built in tablet.
Read more...
Intelligent Design -
Fashion
Written by Bless Theangels
With his second Fall.Winter offering, Michal Mrzyglod, for the 2014 - 2015 collection, WW II Royal Air Force uniforms and Chanel tweeds are part and parcel of the line with alternative lifestyle elements that somehow create an oddly cohesive narrative. "Call of Duty" is all about erecting a protective shell for the fragility the is sure to be found beneath the surface.
Read more...
Intelligent Design -
Architecture
Written by Bless Theangels
Studio505, an architecture and design firm based in Melbourne, Australia, have recently erected The Lotus Building in Wujin, China. The building and the 3.5 hectare People's Park have been designed as a cultural anchor and civic landmark.  Visitors enter from beneath to rise to a cathedral like a revelation to well laid out living space. It is supposed to look like an inhabitable sculpture rising naturally from the waters.
Read more...
Intelligent Design -
Architecture
Written by Bless Bey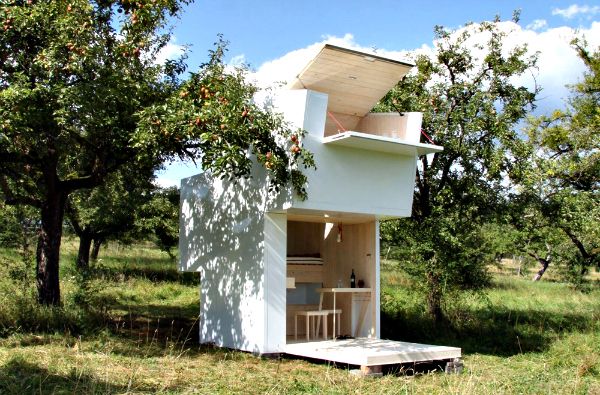 With the current trend in 'tiny houses' becoming a small phenomenon, Allergutendinge, a German architectural design firm have taken a turn in another direction with Arcadia the Spirit Shelter. A space designed for self-examination, meditation and existential exploration, it fits nicely into the backyard if a tree-house isn't your thing.
Read more...
<< Start < Prev 1 2

3

4 5 6 7 8 9 10 Next > End >>


Page 3 of 33
We have 210 guests online
Maxine

Monroe Design Company