Intelligent Design
Intelligent Design -
House and Living
Written by Bless Theangels
There are certain things in life to exceed normal standards that are usual the product of a good marriage. Whether between materials, ingredients or human beings, the results register the same; brilliant. Robert and Brenda have been married for 18 years, ans their syngery is evident in these delightful handmade lamps they create. Together they form DAMM: Design.Art.Means.Motive.
Read more...
Intelligent Design -
House and Living
Written by Bless Theangels
Catastrophic Creations has designed and built this one-of-a-kind cat bed. The company that specializes in Kitty furniture calls this the "Super Mario Bros Chain Chomp Cat Bed." Originally designed to be a litter box, the usable-art piece can add character to any room. Because of the amount of time and effort it took to construct, there are only 2 and 1 has already been sold on Etsy.
Read more...
Intelligent Design -
Interior
Written by Bless Theangels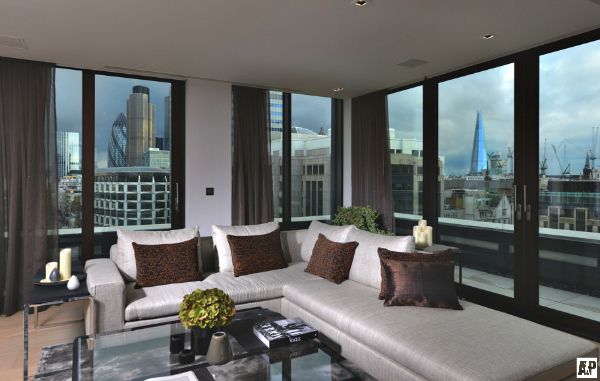 Located in London's iconic Square Mile is Roman House; an exclusive development sits in perfect proximity to Europe's largest multi-arts and conference venue; the Barbican. The largest of 3 penthouses, The Augustus Penthouse is now complete. With unparalleled views, except perhaps only to be rivaled by The Shard, the Augustus Penthouse is encapsulated by a private wrap-around terrace. Floor-to-ceiling windows, 3 en-suite bedrooms with the master having a stand-alone bathtub, 2 kitchens featuring Miele appliances, a media room, an open-plan living and dining area; are all brought together exquisitely with dark timber, bronze and marble tones. A residents only gym, underground garage and 24-hour concierge further add to the exclusive nature of the unit and the Berkeley Group updated landmark building itself.
Read more...
Intelligent Design -
House and Living
Written by Bless Theangels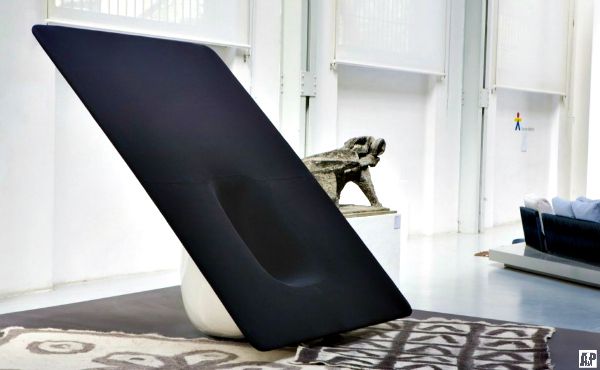 The unique piece of furniture was designed by Ministry of Design for renowned Italian furniture brand Saporiti Italia. "The Woofer Chair eliminates the space between music and listener; creating a fully immersive soundscape," quotes the website. From the looks of things they have done just that, removed any separation of product and experience. Is this something you would want in your living room?
Read more...
Intelligent Design -
House and Living
Written by Bless Theangels
This furniture piece complements a variety of settings. Essentially a server-on-a-stand, with a solid wood base and aluminum top is made by Swedish furniture maker Markus Form. However Germany based industrial designer Bao Nghi-Droste imagined it's conception. "It is always my intention to create objects displaying a confident gesture..." Bao explains, "using a geometrically clear, simple and pure language."
Read more...
Intelligent Design -
Fashion
Written by Bless Bey
For the angle challenged selfie taker, a unique approach to social media lifestyle integration has come of the combined efforts of ACER UK and fashion designer Christian Cowen-Sanluis. The designer, who trained at Central Saint Martins in London, has given his colorful input as he has with the likes of Lady Gaga and Rota Ora, to this 360 degree rotating fashion and technological accessory with built in tablet.
Read more...
<< Start < Prev 1

2

3 4 5 6 7 8 9 10 Next > End >>


Page 2 of 33
We have 148 guests online
Maxine

Monroe Design Company