Angels
Angels -
Showcase
Written by Bless Bey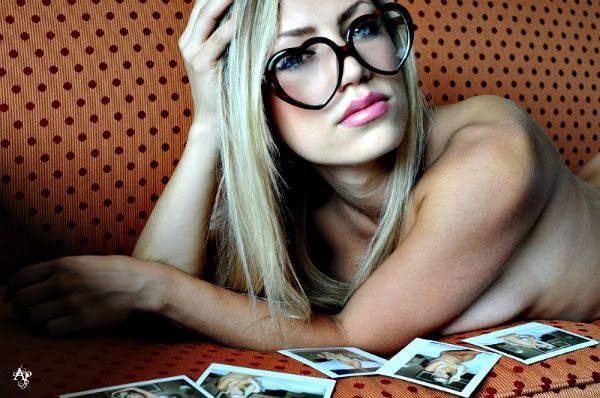 In Austin, Texas there lives an angel. She wants nothing more than to help those in need. Starving kids in third-world countries around the globe has the pretty girl as an advocate. Bold in front the camera, she will use her beauty and charm to her advantage in reaching her goals of modeling, acting and helping the less fortunate. Her name is Jade Bryce. Enjoy the photos.
Read more...
Angels -
Interviews
Written by Khalid "Bless" Bey As Seen in NY Times Bestseller: Rat Bastards
She is here; exotic features and all. Bill Maher is on the flatscreen, his political satire as controversial as ever. Mandy Monroe is our subject. We proceed in a manner befitting Angels Playpen, pleasure first. Since it brings me pleasure to introduce you to seductive angels from around the globe, from Toronto I deliver the lovely Mandy Monroe. Not sure if she descended from heaven but paradise must certainly be an angel wing's breath away. She is from Toronto, as my memory serves, still lives there and proud of it. "The best thing about living in Toronto," says the exotic beauty "is the diversity. Here not all models have to be six feet tall and ninety pounds. It's great!"
Read more...
Angels -
Showcase
Written by Bless Bey
From Wichita, Kansas we have glamour model Jessica Vaughn. She is now home in Los Angeles and has been featured in Playboy, FHM, and Maxim. She is also a make-up artist, hairstylist and a writer for Playboy's Smoking Jacket giving her a job similar to mine; she gets to interview beautiful models.
Read more...
Angels -
Showcase
Written by Bless Bey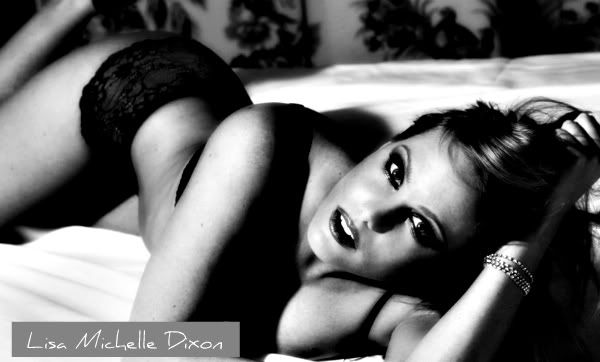 Born Dec. 16, 1987, angel Lisa Michelle Dixon descended from heaven, wings spread, bringing a delicate beauty with dreams of success. At age 12 Lisa began taking classes at John Robert Powers. After signing with multiple agencies over a few years she began to develop an extensive portfolio and work record. She has appeared in numerous music videos, fashion campaigns and commercials. She is a gorgeous mix of Cherokee, German, Scottish and Irish. Check out her photos and visit her websites.
Read more...
Angels -
Interviews
Written by Khalid "Bless" Bey | Editor in Chief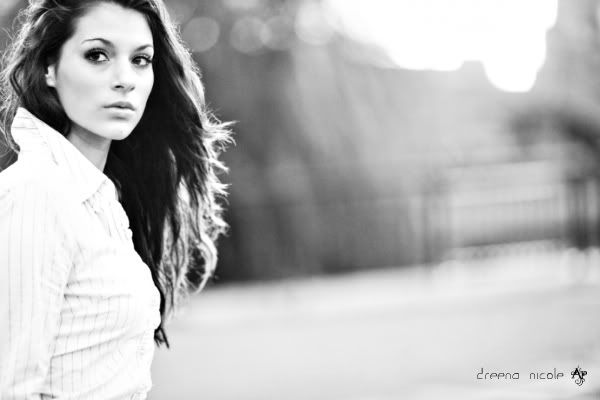 As a writer, being sensual is a way of life; I feel everything. Everything I come across, whether I admit or not, will leave an impression. An email, a text, a conversation, even something as inherently immobile as a painting or image. So yes I am sensitive. When I came across Dreena Nicole Dimaggio, I found myself drawn to her stare; I was impressed. Clear and direct, her large pretty brown eyes conveyed sight. I could just imagine how the world looked through those eyes, a clarity that could only bring a sort of cynicism. I decided to ask for an interview. Though she'd obviously said yes, she'd done so questioningly. I'd liked that.
Read more...
Angels -
Interviews
Written by Khalid "Bless" Bey | Editor in Chief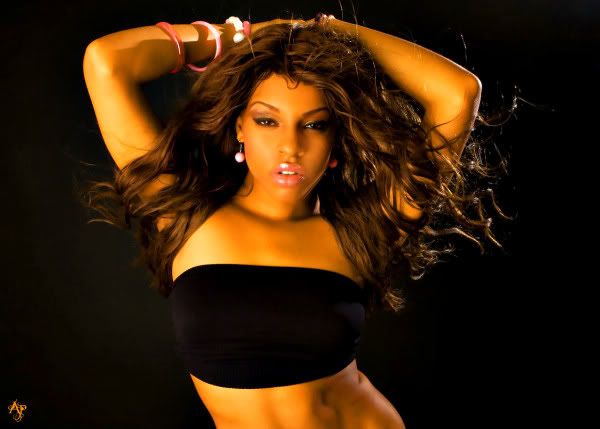 We are back in Toronto with angel Vanessa O. She is going to tell us a little about her, well aware we hunger for this knowledge. Toronto seems to breed sexy and Vanessa is prime evidence of this. The city itself is a cultural melting pot, perfect for such an exotic beauty. "My background is a hundred percent Nigerian," she tells me, pride choking her words. "Toronto is known as the 'screwface capital,'" informs the statuesque model, "I still manage to keep a smile on my face and the people around me. I love the energy and I love my supporters [in] Toronto."
Read more...
Angels -
Interviews
Written by Khalid "Bless" Bey | Editor in Chief | As Seen in the NY Times Bestseller: Rat Bastards
You know… I feel like a lover; a lover of beauty, a lover of design, a lover of music, a lover of life, a lover of character. With so much love in me I rarely see myself as a fighter. However as of late, a conclusion has been forming like a cloud over my head; I am a fighter.  Today I have the beautiful Raven Kay Lee, who goes on record to describe an angel as "Someone with high morals, even higher standards! Take it back to Medieval times, where love, honesty, integrity, chivalry conquers all!" Raven's words are the catalyst I need, to not feel isolated in this war I wage and press on. She reminds me that there are angels in the world, and those who believe in them. Now never would I be so quick as to call myself an angel; with sin so much a part of whom I am. A dark angel perhaps, because of this war I fight. This is Angels Playpen and love is at the heart of all we do, beauty is sought at every curve, paradise always just a decision away and Raven Lee has unwittingly joined our cause.
Read more...
Angels -
Showcase
Written by Bless Bey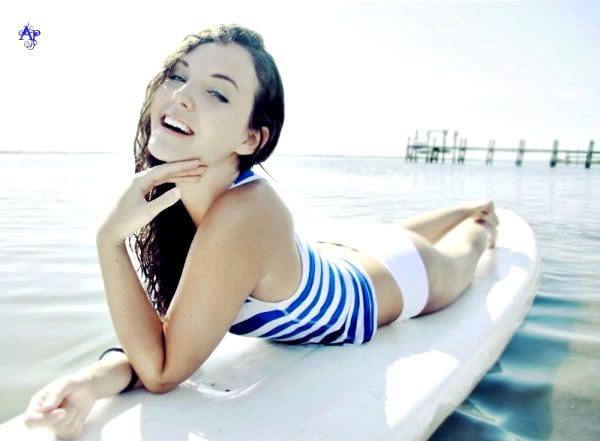 Hendersonville, North Carolina. Her name is Lindsey Jane. She is a Management student at UNCA. She also happens to be an angel. Her photos are pretty, sweetness pouring out of every pixel. She has been modeling for about a year and is looking to take advantage of free time between classes to improve her portfolio and create some magic with some great photographers.
Read more...
Angels -
Interviews
Written by Khalid "Bless" Bey | Editor in Chief
Every so often an angel comes along that makes you feel happy doing whatever it is you do. Being an injector of beauty and art in such an overly coarse world, Madeline Cole adds pride to my work. I search for heaven on earth, discover angels in remote areas and expose them to the world hoping in some part to uplift those who ingest my offerings. In Germany at the time of this interview, Madeline recently visited Rome reminding me of my love of historical architecture. Our brief exchange of words brought an elevation in spirit with it. She could easily become a favored angel. Let's take a closer look to see if this feeling isn't just a ruse.
Read more...
Angels -
Interviews
Written by Khalid "Bless" Bey | Editor in Chief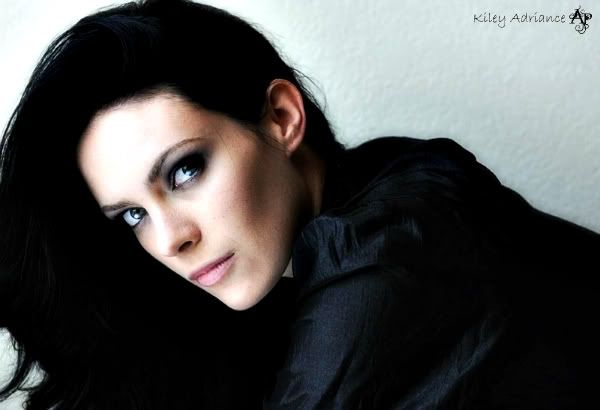 The sun is as bright as I can imagine it ever being. With news of bad weather coming in from all over the world, the sun's rays are as welcome as ever. I feel oddly at peace as I introduce you guys to Kiley Adriance; a model from a small town in upstate New York, bringing to mind quaint diners and antique shops. Piercing grey eyes look at you from underneath a beautiful head of black hair. A mother who describes herself as "Intelligent, Gentle and Soft-Spoken" she has made her way to Angels Playpen. I say we welcome her with open wings.
Read more...
Angels -
Showcase
Written by Bless Bey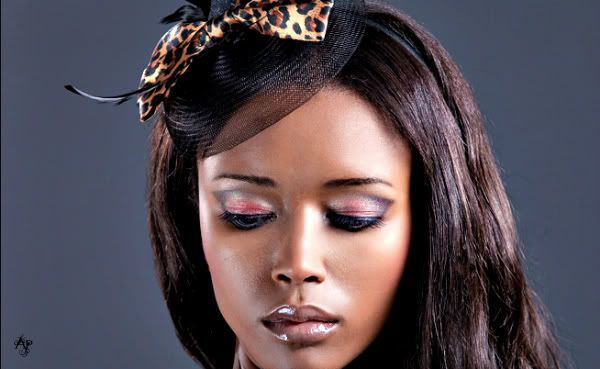 In the Kingdom of Belgium, we find our next angel. Since The city of Belgium may be the capitol of Europe but it also consider it the Capitol of Chocolate. From their chocolate truffles to gourmet belgian chocolate and now the angelic Aicha Dicko. She is an experienced model out of Belgium looking to collaborate with creative photographers of all styles.
Read more...
<< Start < Prev 11 12 13 14

15

16 17 18 19 Next > End >>


Page 15 of 19