Engineering
Intelligent Design -
Engineering
Written by Khalid "Bless Theangels" Bey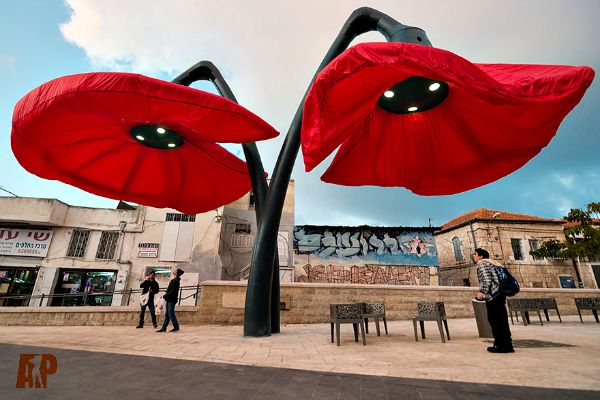 A truly original idea and execution of these street lamps by HQ Architecture.The giant flowers you see open and close when pedestrians walk by and also all four open when the train arrives to cover commuters as they disembark. The interactive lamps are place strategically to be seem from all over Vallero Square, which is in the heart of Jerusalem in Isreal.
Read more...
Intelligent Design -
Engineering
Written by Khalid "Bless Theangels" Bey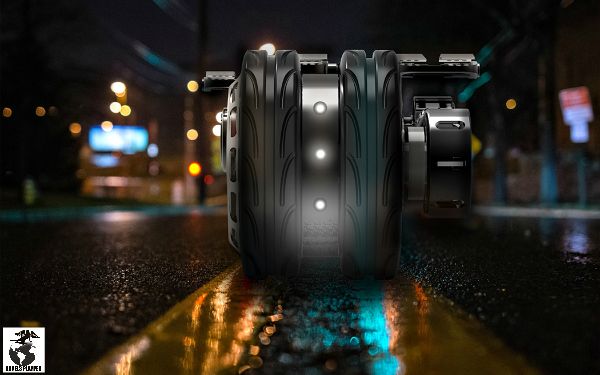 The Exo Compactable Electric Skateboard is the first ever of it's kind. Utilizing a new interpretation of air-cooled technology, the personal electric skateboard functions in a revolutionary manner. The rider simply needs to depress and pivot the board's individual pedals which operates 1500w motors at the base of each wheel. The boards senses the position of the rider's feet, which is in front and which is behind so accelerating, steering and maneuvering can all be controlled intuitively. The name Exo is an abbreviation of exoskeletion, a shout-out to it's appearance and aesthetics.
Read more...
Intelligent Design -
Engineering
Written by Bless Theangels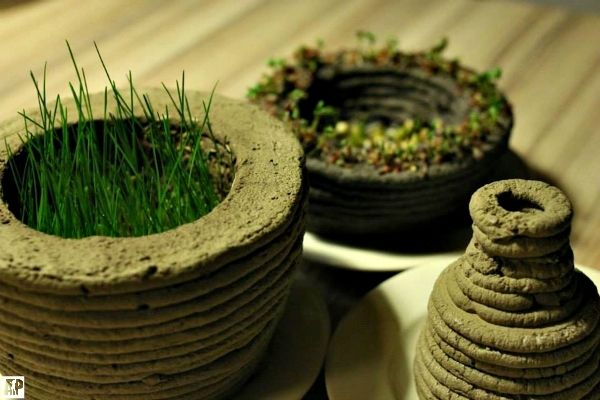 Project PrintGreen has an objective; it wishes to create syngery between nature, art and technology. They have transformed 3D printers into on-demand gardners after designing a "green" 3D printer in the year 2013. Now you can produce living designs with the creative aid of technology, the printer produces living prints, printing customized objects in a variety of shapes, sizes and purposes. The printer doesn't use ink, it uses a special mix of soil, water and grass seeds. With proper care, your creation soon sprouts grass from the organic material. The printer was created by students Maja Petek, Tina Zidanšek, Urška Skaza, Danica Rženičnik and Simon Tržan for the Intermedia Arts Course at University of Malibor under the mentorship of Professor Dušan Zidar.
Read more...
Intelligent Design -
Engineering
Written by Bless Theangels
Combining technology with tradition, Israeli designer Ariel Zuckerman along with Oded Sapir and Adva Bruner have created this innovative series of lights they have appropriately called "Knitted." Interwoven wool threads foster a three-dimensional sheet of fabric illuminated from within.
Read more...
Intelligent Design -
Engineering
Written by Bless Theangels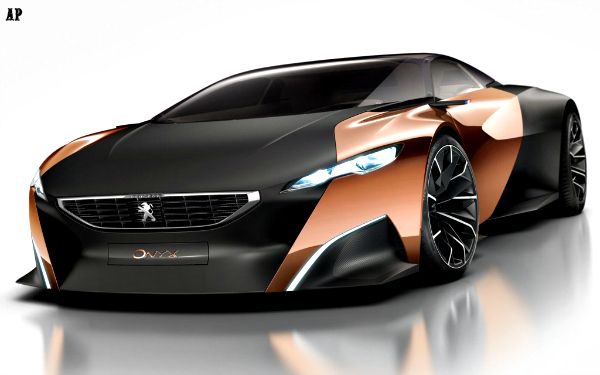 The Onyx Megatrike, Peugeot's extension of it's 'Onyx Concept', is a three-wheeled scooter that is obviously derived from it's four-wheel predecessor. Colored similarly with the Onyx, the Onyx Megatrike is a hybrid that can travel 18 miles in electric mode where the rider can switch between sport-bike and leisure scooter (a compartment is removed to achieve this effect). The bicycle, though less in technical stature, is still technologically advanced with it's mostly carbon-fiber frame and electronic drive-train. The Onyx itself boasts a "one-piece pod" cabin in which every surface - instrument panel, center console, door panels and seat - flow seamlessly into each other. Take a look at the collection.
Read more...
Intelligent Design -
Engineering
Written by Bless Theangels
A blend of sophistication, class, sustainability and technology, the "Inner City Vehicle" design concept by Sean Seongjun Ko, is a classic yet futuristic four-seater compact vehicle designed for the future. Making use of hydrogen fuel technology, it fits comfortably with the vision of a sustainable future environment. The interior toys with the idea of flexible inverted seating that "takes inspiration from wavy sliced sculptures." The designer hints that this is a "mobile pavilion that resembles an urban cocoon" where people can enjoy a comfortable ride in a 'classic yet modern' design that romanticizes the future.
Read more...
<<

Start

<

Prev

1

2 3 4 5 6 7 8 9 Next > End >>


Page 1 of 9
We have 196 guests online
Maxine

Monroe Design Company