Angels -
Interviews
Written by Khalid "Bless" Bey | Editor in Chief | As Seen in NY Times Bestseller: Rat Bastards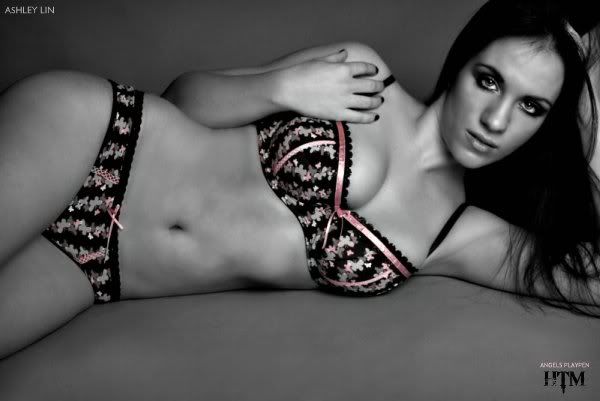 Rewind. Amsterdam. Upstate New York. Ashley Lin arrives to loving parents. Father 100% Italian. Mother a mystery mix of Italian, German, English and other nationalities. As a growing girl she was outgoing and adventurous. Riding horses prior to walking, she lived and breathed the equestrian lifestyle; horses were her life. Fast forward. Ashley Lin becomes a model. "I have a lot more self confidence," she says. "I used to constantly put myself down and was always listening to what others had to say about me. Now I know who I' am and what I'm capable of!"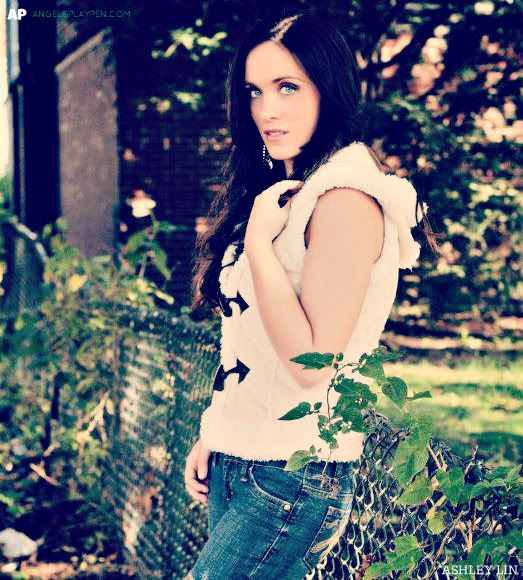 Horses weren't all that held her attention as a young girl, Ashley enjoyed modeling too. "It just became too expensive with all the traveling back and forth to NYC, so I had to stop. I never lost my passion for it though and I'm so grateful to be doing it again!" Victoria's Secret, Maxim and Vogue are just some of the companies Ashley would love to work with some day. Motivated by her history of uphill battles and drudgery, there is no deterring her ambition. "I have had to work hard for everything in my life; nothing has ever just been handed to me. So this pushes me to never give up and always achieve my dreams."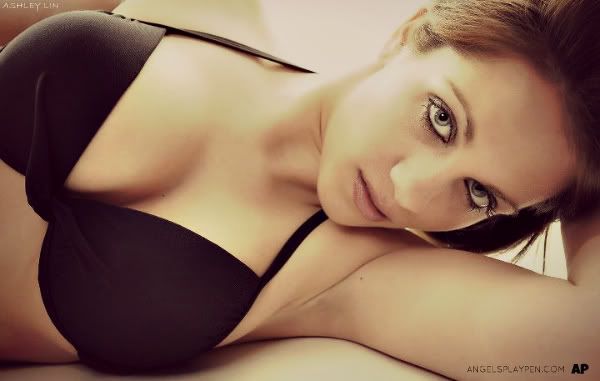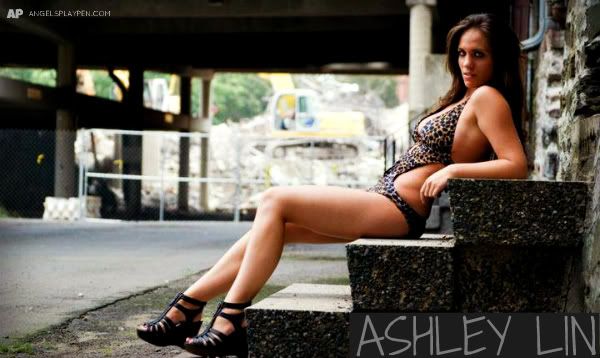 On the road to reaching her dreams, Ashley has endured things she would leave untouched if she could. "I think everyone has things they regret," she says ponderously, "but you have to keep moving forward and try to make it right if you can. If you can't, then learn from the experience." Her words of wisdom are well received, she makes perfect sense. Throughout everything, "I couldn't live without my father," Ashley readily accepts. "He is my rock and has always been there to support me."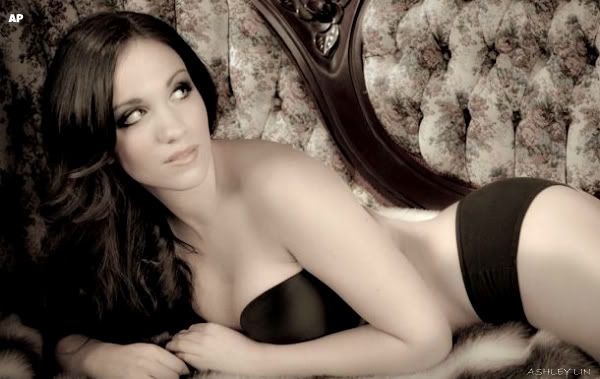 Outside of modeling Ashley looks to work with the minds of our youth. "Well I'm going to school for psychology and I want to be a children's therapist so I'm really concentrated on that!" She pretty much lives at a gym; the love in her life's family owns a gym and he is a personal trainer himself. "He keeps me in shape." In more ways the one I imagine. Ha. Whenever she can, if the chance arrives to getaway to unwind, "I would love to go back out west to Montana and Colorado," she offers, "it's so breathtaking out there."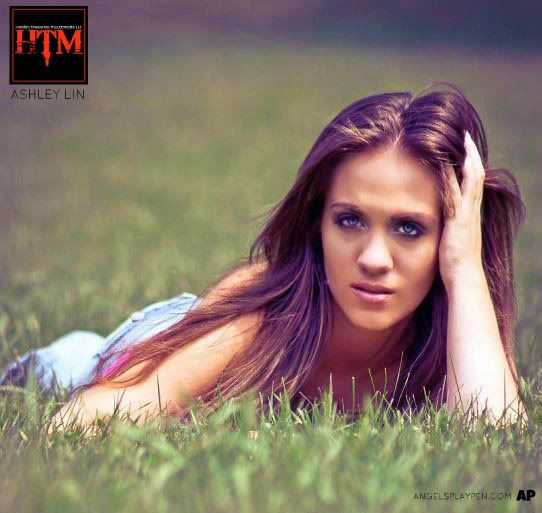 She is attractive which means being attracted to her negates any chance of us being friends; well at least by her standards. "As long as there is no attraction towards one another," says Ashley about men and women being friends. I can kind of see why when she says "I blush at everything", giving me the impression that with her, there is no such thing as 'innocent flirting'. But that's ok. Who wants to compliment a girl who doesn't react somehow. A smile. A look. A gesture. Admitting that most of the compliments she receives are on her eyes, she couldn't remember the one to surpass them all.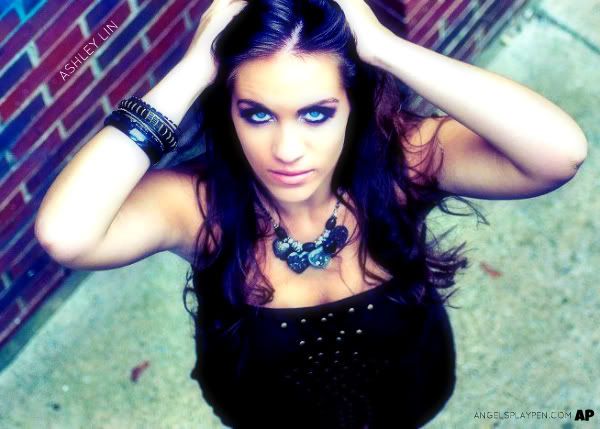 Ashley loves country music, "Jason Aldean can gets me all fired up," she tells me. She also confesses to a love-hate relationship with food, something she's sure she isn't alone in. "Honestly what girl doesn't!" Clearly this is a real issue for the angel. For the world she lives in, there is something she would love to see. "I would love to see world peace," she says. "I'm so sick of seeing the news at night telling about how some kid was shot. It just needs to end." Of course I think of Trayvon Martin, and the case that has recently caught national headlines.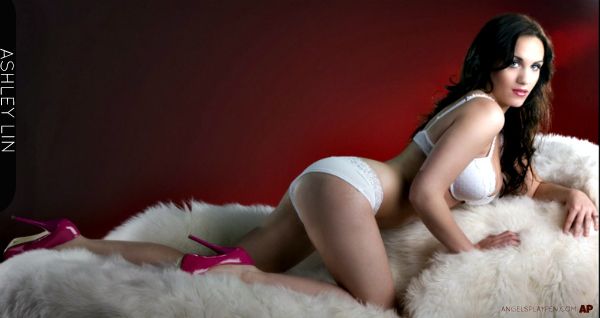 Belief that laughter is the best medicine, Ashley finds time to genuinely laughs every chance see gets. She is a Gemini who agrees that she is "talkative and creative!" Choosing three words, "Bubbly, Determined and Loyal", she provides a self-analytical description.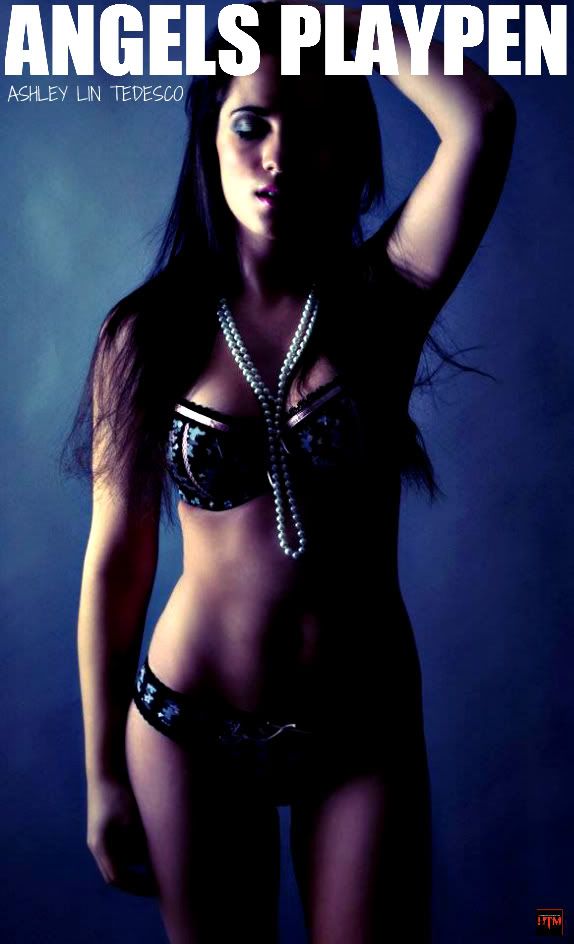 "Having confidence in yourself," she says, educating me on the key to a good seduction. Never one to get take herself too seriously, she doesn't imagine ever intimidating a guy simply by how sexy she is. "I'm so humble about things like that," she mentions with a laugh. She has been with the same guy for three years, marking the continuation to a beginning she deems an unforgettable moment of love. The day they got together, she knew. And she was right. They have been together ever since.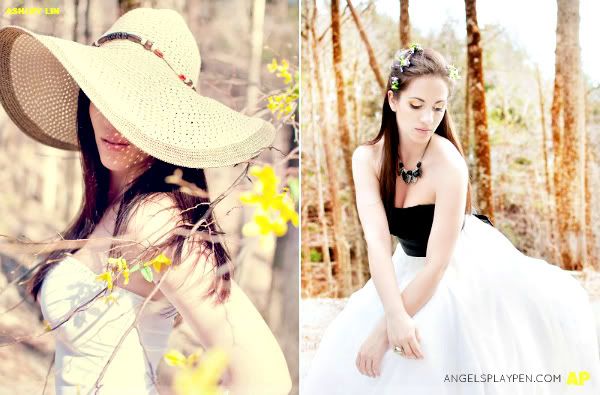 Heaven on earth, what we seek in our regular lives here in Angels Playpen is a personal statement for each of us… speaking volumes of a person's character and desires. "Wherever my family is would be heaven on earth," says the laughter prone model, "I love them so much!" This says aplenty about the pretty girl from Upstate New York. Type of girl I could easily be friends with despite being attracted to her. I mean she is sexy right? She we become close; upsetting her would be something I'd wish to remedy immediately, gift in hand. "You don't have to buy me anything," she directs, "just being genuinely sorry is enough for me; although flowers never hurt." Ok… flowers it is for an angel.