Angels -
Interviews
Written by Khalid "Bless" Bey | Editor in Chief | As Seen in NY Times Bestseller: Rat Bastards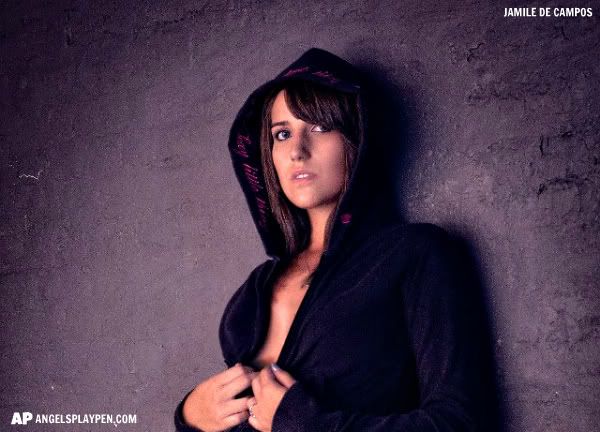 She is adorable, with a simple demure beauty I like allot. Exotic still but very much "the girl next door," only she's Brazilian.  "I believe beauty to be personality first then looks," Jamile De Campos explains. "To be kind, sweet, well-rounded, and interesting. One of my favorite quotes is 'Looks capture the eye but personality captures the heart'." Since at this moment I can only go by what my eyes perceive as I overlook her visage, I guess I will have to take the time, allowing her words to paint a picture, to learn more about her in order to assess her true beauty.
She tells me she has always been interested in modeling, amazed at the world it presented. She is Brazilian and therefore seeing so many Brazilian supermodels working with Victoria's Secret and other notable companies she was both inspired and influenced. "I was continuously bombarded with images of Brazilian models." Influenced by what she saw and motivated to be the best she can be, Jamile set out to establish a career of her own. "I usually won't give up on anything I start and am determined to be successful," she states firmly. "I've given up going out with friends, having to stay up all night, and being away from loved ones in order to achieve some of the things in my life so far," she says of her sacrifices. "I can only imagine that this is only the beginning though. Great things don't come easy and hard work isn't over in one night." Aware of the impact she has on others through her modeling, especially those that look up to her, "I take that opportunity to try and inspire others to be the best they can be too."
"I am more than a pretty face," she says and I knew this from her first response to my questions. "I am very well rounded. I've been told I have a great personality, I'm smart, funny, worldly and bunches more." As a young girl, though she endured several phases, Jamile always remained an 'individual.' "I had my skater days, my girly days and the days that I really didn't care. One thing that was constant throughout my younger years was I always had crazy hair." From Sao Paulo, in Brazil, she has lived in four different states in the US finally landing in Chicago where she now resides. "Chicago is rich with culture and surprises," she points out rather proudly. I wanted know what her favorite cities were for partying, shopping and a little fine-dining. "I've been to four continents," she answers, "and I still couldn't tell you. It really depends what time of year and what mood I'm in but I do love the beach." Not quite what I expected but hey, she does has a conservative disposition I find very attractive.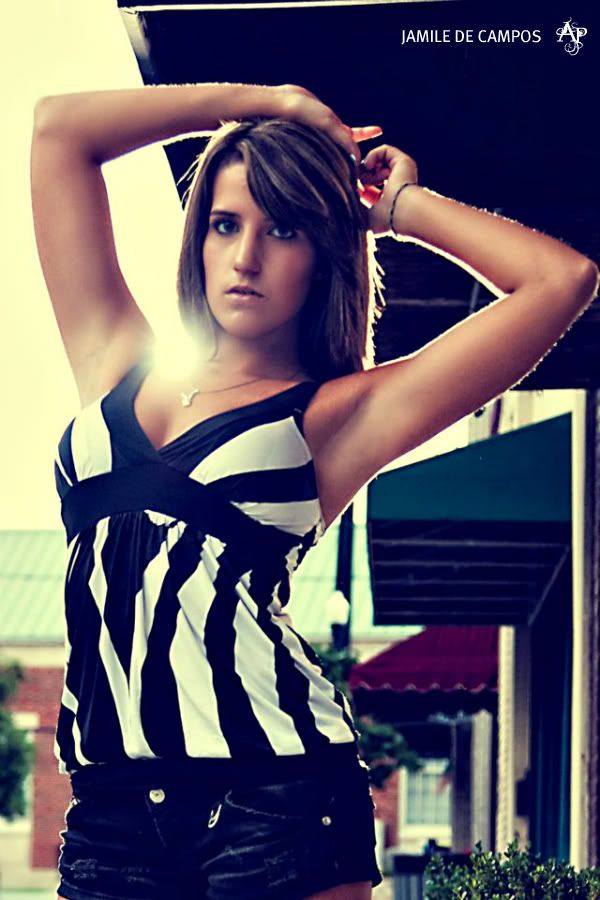 Her conservative nature makes more sense when she tells me she that secretly she is a nerd. "I love tech and am pretty smart when it comes to academics. I used to go to an engineering academy," her words as proud as ever. "I love to travel and explore new cultures. I speak three languages as well." My inner nerd startles and liking this girl becomes too easy. She even further exacerbates she talks of the one thing she can't live without. "Being happy," she says simply, "I can't stand people who are always negative." Me too Jamile. "I would love to see everyone be nicer to one another," she says, "It sucks that the stress and wealth of this world has changed people for the worse." She is an incredibly likeable girl, or person for that matter. "I'm nice to everyone and I am always going to be myself."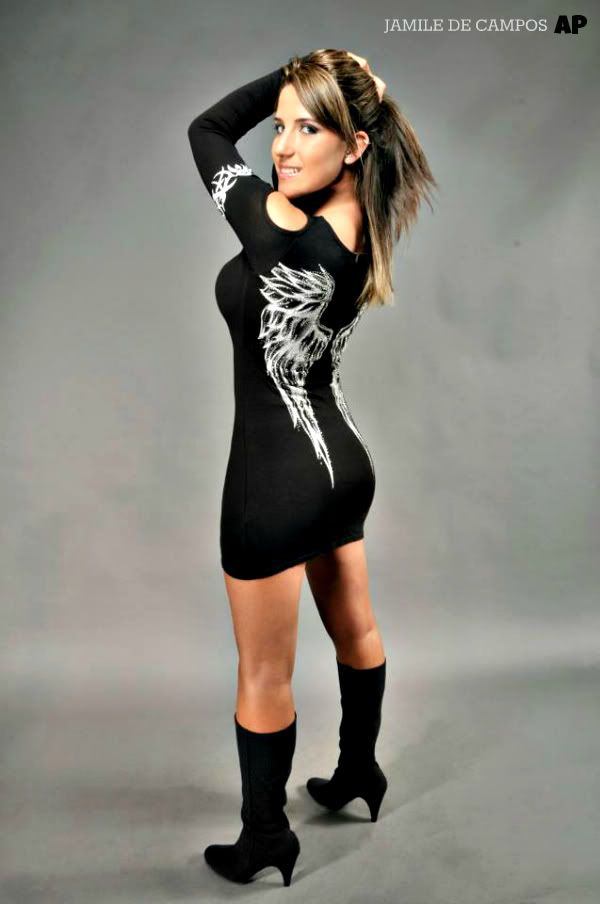 A Virgo, being a perfectionist and very determined are two characteristics that fit Jamile's personality very well. She goes further describing herself in three words, "unique, stubborn and cute." Unique I can see, cute oh so delicately yes and stubborn will have to be meted out. When she wakes each morning, her first thought is that she doesn't want to get up, however she must as her beauty is required by us all. Sleep is something she has a love-hate relationship with right alongside food.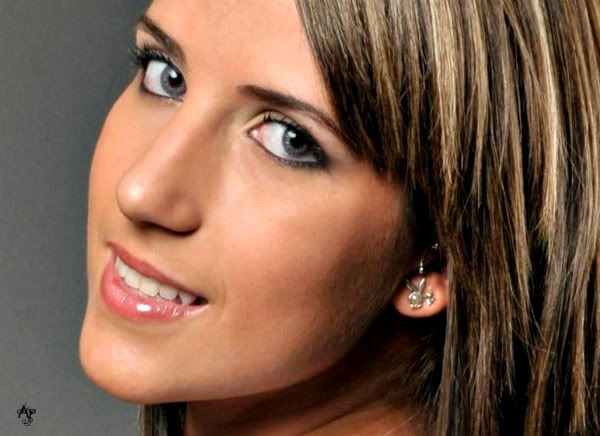 When it comes to loyalties in life and career, the Brazilian beauty is unshakably loyal to her friends and family above all. "I will always be there for them," she says emphasizing the word always. "My whole family is from Brazil," says Jamile of her family and lineage. "I love and am proud to say that I can trace my family line all the way back to ten greats without leaving Brazil." If I were she I'd be just as proud. Born in Brazil, she is well cultured due to her travels however there are places she'd love to go just to relax and unwind. "Paris or Rome," she informs me of her two top choices. "I've never been and it would be a great opportunity to explore."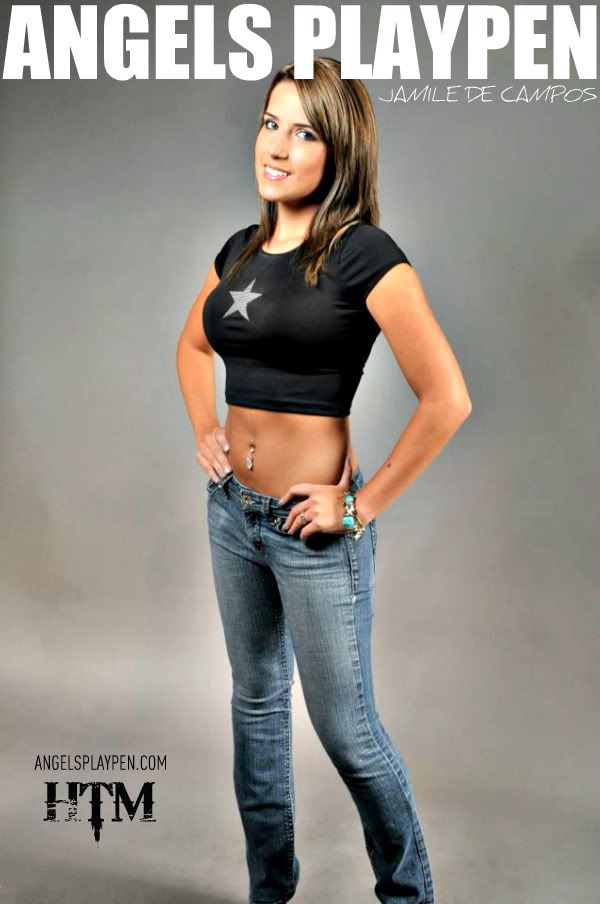 Regardless of where she goes, I'm sure she must deal with her share of advances replete with what should be flattering remarks but often are more than insults. Sometimes a good compliment comes and must be appreciated; sometimes there is one that lingers, staying with you as proceed past its delivery. "It would probably have to be that I'm an amazing and genuine person," says Jamile of the best compliment she's received. Whether out on the town on a Friday night or chillin' at home on a Sunday morning Jamile is always sexy. "I would have to say more so on Friday. Sunday morning I'm way more adorable though," says the pretty nerd. If you meet her and wish to make her smile and bring blush to her face; "Give me a sincere compliment or tell me something from your heart," she calmly instructs.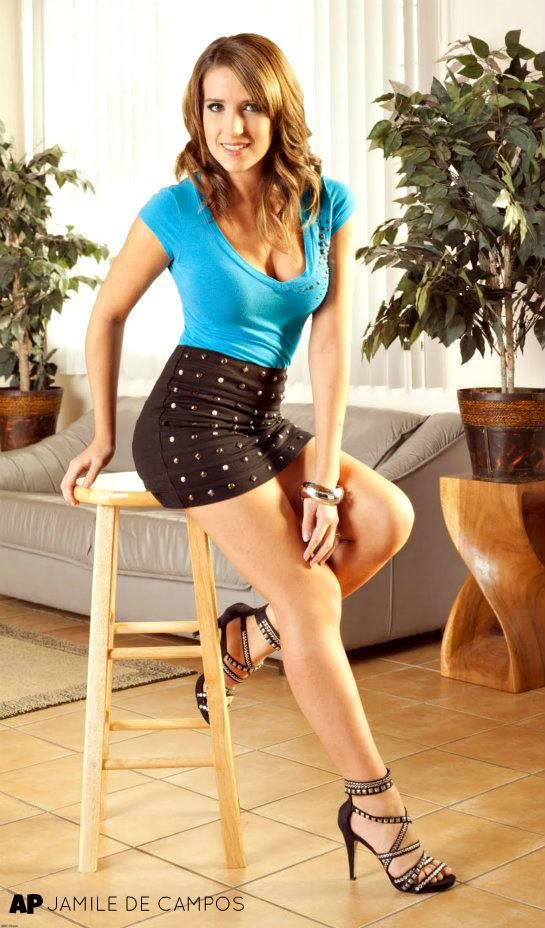 I wonder if she has noticed any of the guys being intimidated by her. "Actually, yes," declares the well-cultured angel. "Guys that I've known for a while end up admitting that they were scared to talk to me or ask me out when they first met me." Blessed with a naturally great body, De Campos admits she only works out once a month. "I eat what I want, when I want. I guess I'm lucky to have good genes and fast metabolism." Dating is funny, the worst that could happen on a romantic date is finding out the date was a total lie she says. It's how he presents himself, that first attracts Jamile to a guy and that attraction is the key to the perfect seduction.  Inwardly I smile when I learn Jamile isn't against a man and a woman being friends. "I've always grown up with more guy friends than girls," she confides, "I don't like the drama that comes with girl-girl friendships." Sounds good to me, although girl-girl friendships somehow seem appealing. It's thoughts like this that get me into trouble with my 'lady' friends' often enough. It's never my attempt to make them mad, I'm just missing a few filters between mind and mouth and therefore I would seek her forgiveness with a gift. "Roses and maybe a letter," are the gifts she would look forward to. "I'm a sucker for the simple, sweet things from the heart." Simple. Sweet. Adorable. Beauty Assessed.