Angels -
Interviews
Written by Khalid "Bless" Bey | Editor in Chief | As Seen in NY Times Bestseller: Rat Bastards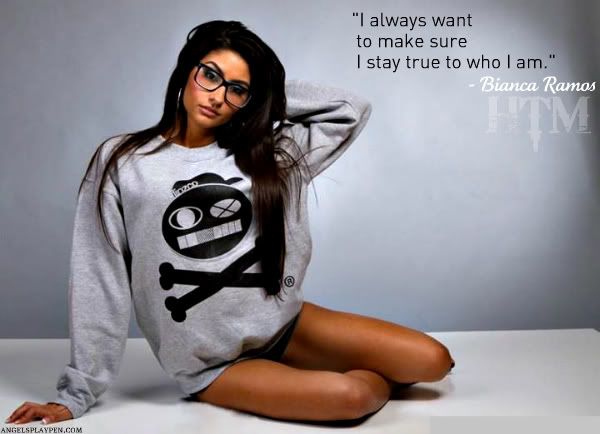 I am always on the road it seems. Always someplace foreign to me, some places more alien than others. When I run into someone whose conversation is honest and sincere, I treasure it. The world is full of phonies. Bianca Ramos is real. When she answers my questions I get a sense that beyond her words, truth is all to be found. Confirmation is received that what she tells you is in fact… fact. On so many an occasion, I have been duped by the stories of others, by the tales they emit, by their wish to seem other than they are. Some insecure part of them causes them to embellish or flat-out tell lies. I forgive them however I feel the fool. For a short time, because of my genuine interest in the lives of those around me, I'd believed them. Today I fear no such thing. The sincerity of Bianca's words will see to that.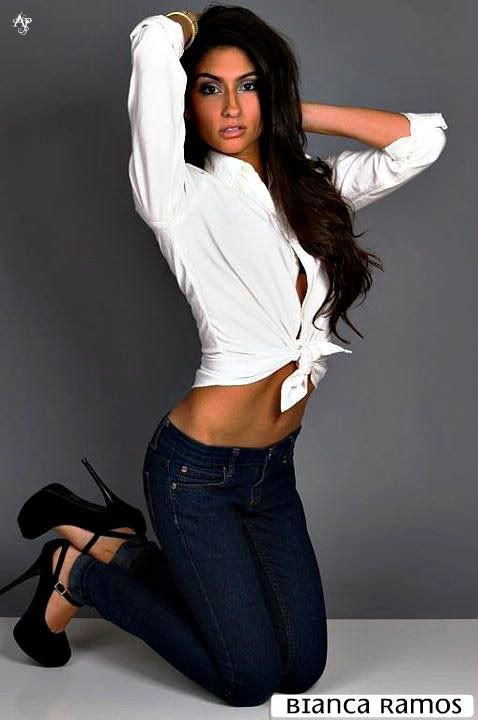 Bianca Ramos comes to us by way of Bloomfield Nj. Her grandparents are originally from Puerto Rico with her parents growing up on the US mainland. As a little girl, Bianca was quiet and kept to herself. She was very athletic, spending majority of her time with friends and neighbors. She is most loyal to herself, family and friends and readily admits she can't live without her family; especially her sister. Briana, her sis, makes her laugh every day. "She honestly is the only person that I guarantee will make me laugh as hard as I do because of who she is," Bianca explains hearteningly.  "I love her to death but she can drive me crazy at times but no matter what she is my best friend and I can count on her for anything." Nothing, she says, is as love felt as nightly dinners, seated around the table with all family present, discussing life. I agree with her on this score and I imagine so would many others.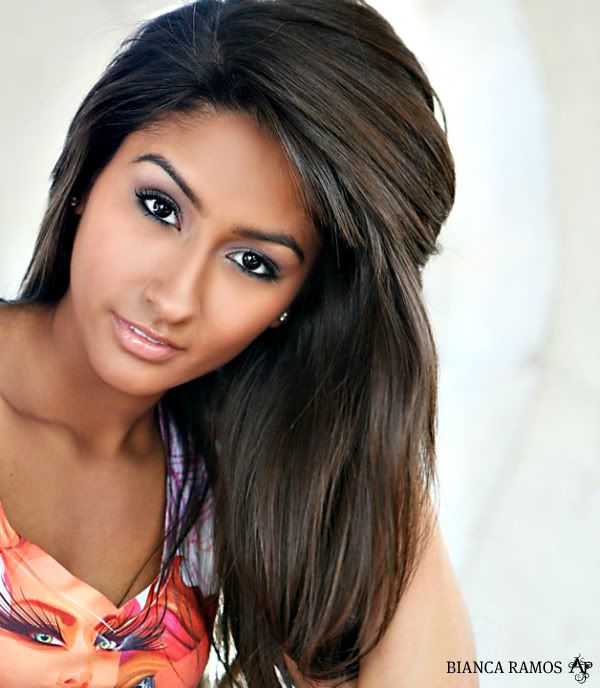 For Bianca, modeling always held an interest for her. It was her friends and family that encouraged her to pursue a career with hopes of working with Harper's Bizarre, Vogue and a multitude of fashion designers. She actively works on her modeling while studying to become a dentist and doing hair and makeup as a side gig. As a model it's important to know your strengths and weaknesses. "I'm an all around unique person," she says of what makes her stand out. "I'm not like most girls. I am very loyalty driven and stay true to my beliefs and faith. I believe I am who I am today because of that." Becoming a model failed to alter her internally, all that's changed is her image. "I always want to make sure I stay true to who I am," she tells me. A role model to others, informing them they are beautiful in every way and to let no one tell you otherwise is her mission. "Becoming a model," she says, "has made me stronger as a person."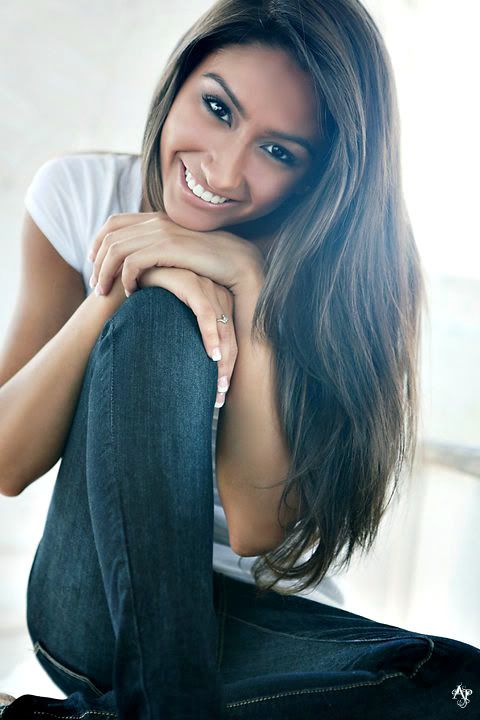 Modeling allowed Bianca to come out the shell she's been enclosed in since she was little. She is no longer afraid to venture out, exposing herself to what the world offers. "I was always picked on as a little girl," she confesses. "[I] had many altercations in my teenage years and I've felt like I wasn't good enough. However, with God and my family on my side and now becoming a model it's really shown me that I can do anything I set my mind to." To achieve that which she strives for, Bianca doesn't let too much influence her, especially others. "I don't let the influence of others cloud my judgment," she says with a quiet dignity, "so I've learned to stay focused on what's important to me by growing up faster than most people my age."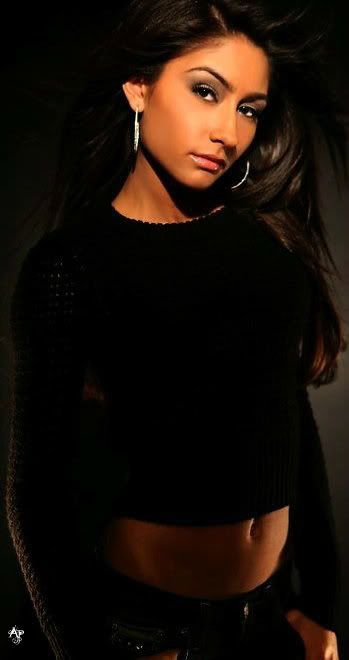 I must be totally honest as I examine her responses; I like Bianca. A Libra, she tells me the sign fits her because she is "sociable, refined, accommodating, kind, fair, diplomatic, likable, indecisive, respectful, and artistic." I'm sure however, that there is much more to the demure beauty. "I think guys like that I'm a mystery," she tells of what others may admire about her, "I don't reveal much and I try to be more of a chase than being so quick to open up and I'm a true individual as well as independent." Females, she believes, like her for the genuine friendship she offers, "I am always willing to give the best advice I can." Bianca's self analysis goes as follows: Funnny. Artistic. Strong. As beautiful as she is, she says the best compliment she's gotten is that she's goofy. "Beauty is defined on the inside, not so much the outside," defining beauty she continues, "It's what lies in the heart; I believe what makes a person beautiful is how they treat others, how they stay positive and how you speak to others and where your priorities lie, and how you true you are not only to yourself but to others."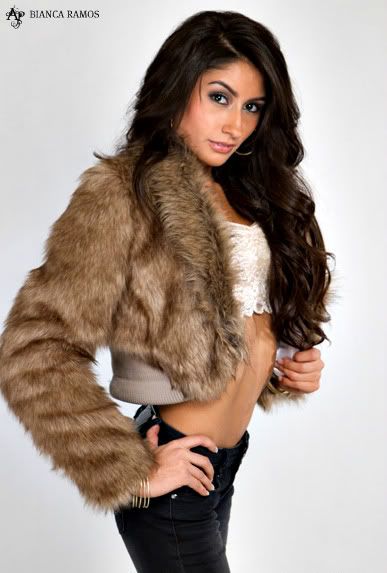 The mystery she speaks of, that can drive a man crazy, is what I like because I'm a nerd at heart and nothing is better to me than discovering something new. A lot of guys aren't like this. They need to know what they are dealing with so they can approach accordingly. I love the thrill of the unknown. The thrill of being pleasantly surprised. Maybe mystery intimidates some men. "I don't know if they're intimidated," she says, "I'm just hard to read at first." Bianca tastes in men include "someone who knows how to dress, smells good and knows how to treat a lady. Someone who is strong and protects, is true to themselves and family; someone who is driven in life and career." She loathes a guy who smokes and drinks too much, is lazy and has no sense of commitment and dedication.
It doesn't matter where you find Bianca, whether in the city loves, New York, dining at one of many fabulous restaurants, or in her quiet town where everything she needs is in walking distance and the people are friendly; she is at ease, comfortable in her own skin. Friday night in a sleek sexy black dress or Sunday morning in an oversized tee, she is still sexy. "Even though I'm comfortable in my own skin," she says, "if a guy told me I was beautiful I would still blush." I'm a bit perplexed by this but it just shows her genuine nature. Don't find too many girls like this. I'm sure she would be absolutely at peace in the Bahamas, her choice destination to unwind. "The beach on a warm day," she says of her heaven on earth, "nothing but silence and watching the sunset and taking it all in and really appreciate life itself."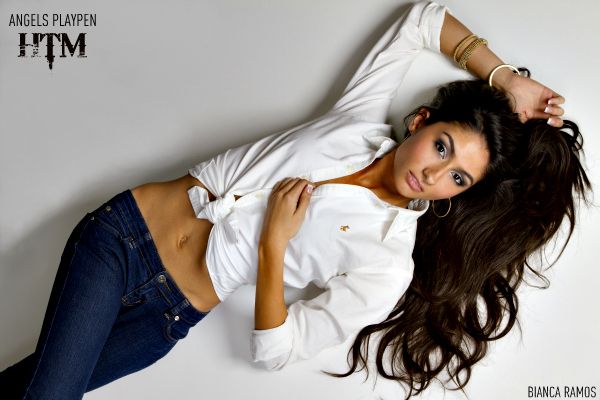 An angel indeed, she herself views an angel to be "someone pure of heart and beautiful in every way." I think she just described her very self. She believes men and women can truly be friends and I have to confess my desire to have her as friend. She would be ideal company for any one of my excursions. Sometimes I get caught up in my own world and this in turn causes me to be inconsiderate and absent-minded. I think to myself, what if Bianca and I became close friends and my penchant to become self-absorbed upsets her. What could I do? What gift would I give? What gesture should I make in seeking her forgiveness? "I don't need a gift," she answers, "just a hug and tell me you're sorry and move on." Well Bianca, imagining our friendship to be real and not just a dream, I apologize now for what I'm sure will happen. Now all we need to do is hug-it-out; Entourage style. Now let's move on… AP-HTM.
Photography: Brian Chin