Arts and Culture -
Experience
Written by Khalid "Bless Theangels" Bey | From the NY Times Bestseller: Rat Bastards
My friend and frequent collaborator, Desi Adorno hosted wonderfully. She demanded the best from the presenting artists, staff and viewers alike. Whatever she needed of me, I was honored to oblige. Passionate, Desi orchestrated an event that celebrated local artists, providing a platform for growth. The night's music was provided by Street Khemistry's Dj Instincz, with whom I'd exchanged heartfelt words over the future, family and career.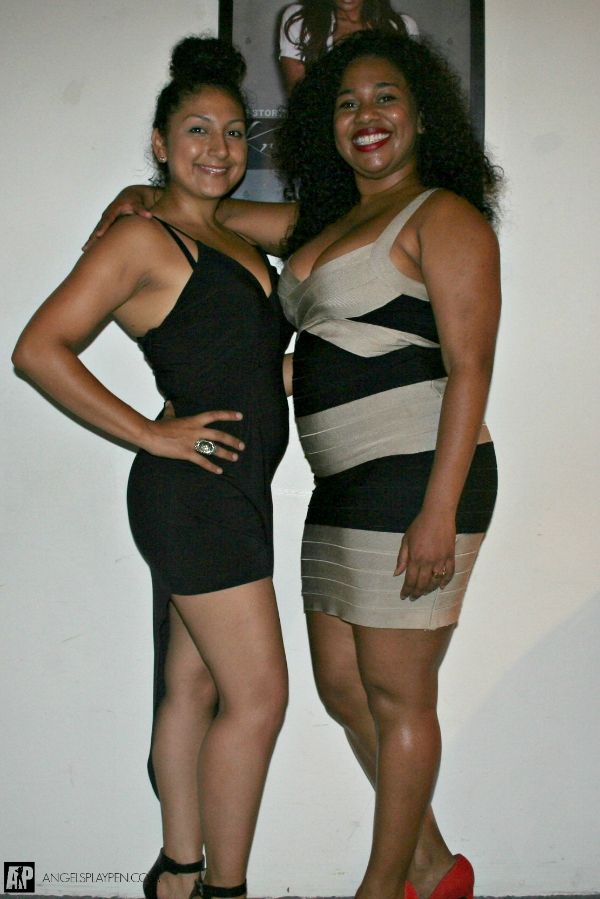 My talented and beautiful wife, Tana and I worked the event. She handled the guests as they arrived and I immortalized them with my camera. Being a former glamor model, when the chance arrived for me to photograph her I was excited. Three ladies came together in front of my lens, my angel in the center, her fellow angels on either side, all mothers; all beautiful. We joked about doing a special "Beautiful Mothers" photo shoot. No reason a woman's sex appeal and beauty should be discounted because she gave birth and became a mother.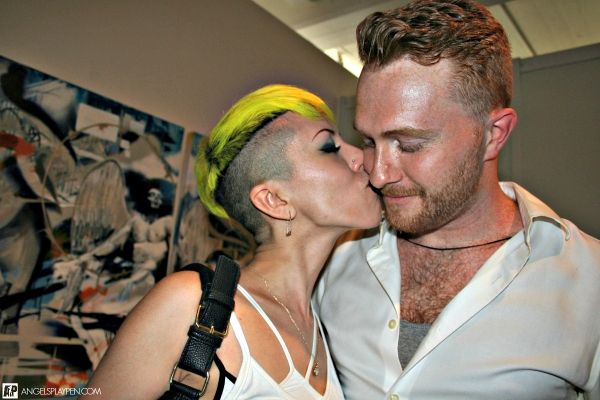 At one point I found myself speaking with the very personable Jakob, and he told me he enjoyed how people's interpretations of his works varied from person to person. Different elements are basically solicited by the viewer's subconscious, creating an experience unique unto them. Open Every Sense is what art can do, and Jakob has taken these three words and made them synonymous with his creations. His lady was present, making what I believed to be a wonderful couple and so I urged to make love, make babies, only tonight will we wage W.A.R.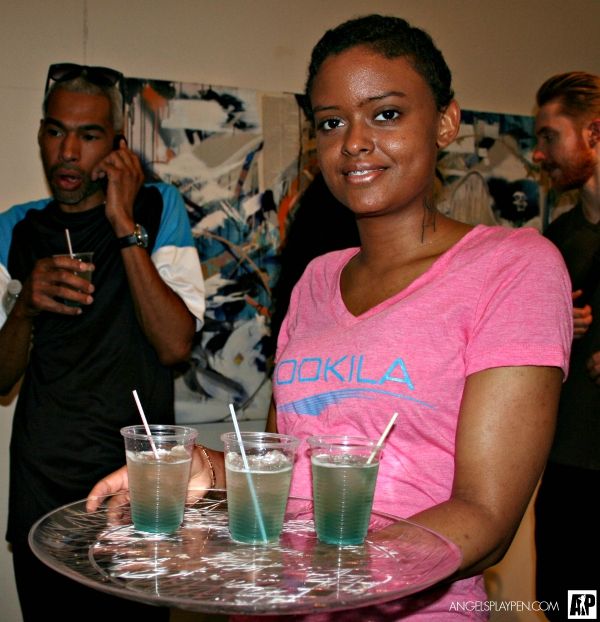 Vodkila Spirits was present with their girls, angels in their own right, serving their flavorful Tequila and Vodka mixed drinks of which I happily partook. Anthony and MD, owners of Vodkila could be seen working alongside the servers. In concert with the mixed drinks, a specialty chef created appetizing treats that sat on trays carried by the Vodkila girls. Free drinks and food has never failed.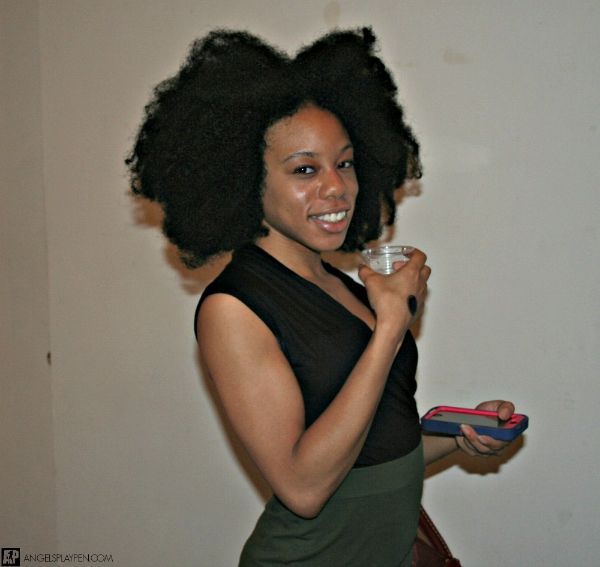 Wisdom Body, a very interesting person, was in attendance and I was immediately attracted to her look and energy. I captured her rebellious nature with my Cannon XT Rebel as often as I could. We exchanged a few charged words of future collaborations and our mutual love of Hip-Hop.
New to the industry, Arbab, a Pakistani beauty with an interest in promotional modeling was invited by my wife who owns a promotional modeling company. Shy, I felt the need to protect her, although we were in great company that afternoon. I watched as my angel tutored her in the ways of posing and creating that 'presence' that is necessary to be a successful model.
The four artists, whose works were perused and pondered, graciously endured my harassment as I sought to have them take pictures with the guests. A raffle took place as the event's finale, pairing individual pieces with individual winners. Those that won, demonstrably prideful, showed off their prizes and thanked the artists whose illustrations would soon adorn the walls of their home.  It was all-in-all a great night for artists and connoisseurs alike. There is nothing like W.A.R - Where Artists Rise!
We have 177 guests online
Rat

Bastards w/ Khalid "Bless" Bey
Maxine

Monroe Design Company