Angels -
Playpen
Written by Khalid "Bless Theangels" Bey | Editor in Chief | As Seen in NY Times Bestseller: Rat Bastards
"I would love to work for Carolina Herrera," the beautiful girl before us exclaims. Whom a person wishes to surround herself with, both personally and professionally; it shows a lot about their character. With dedication and self-confidence, two very important components to any endeavor, anyone can achieve anything or so our angel suggests and I would tend to agree. She gives 100% to whatever she does. "In my life I'm most passionate about modeling," she warns against any mistake. Named Yohelisa Torres, she comes to us by way of Virginia Beach, USA.
"The best thing about living in my city would be that it's a nice and calm place," Yohelisa explains, "and of course I like the beaches." I soon find out she is half Venezuelan and half Spanish, a wonderful blend indeed. "My dad comes from a small island part of the Canary Islands in Spain called Tenerife," speaks delicately of her parents. "My mom comes from a small city in Venezuela called San Cristobal, Tachira." An exotic charm characterizes her words, her attempt at English adorable yet persuasive in their sincerity.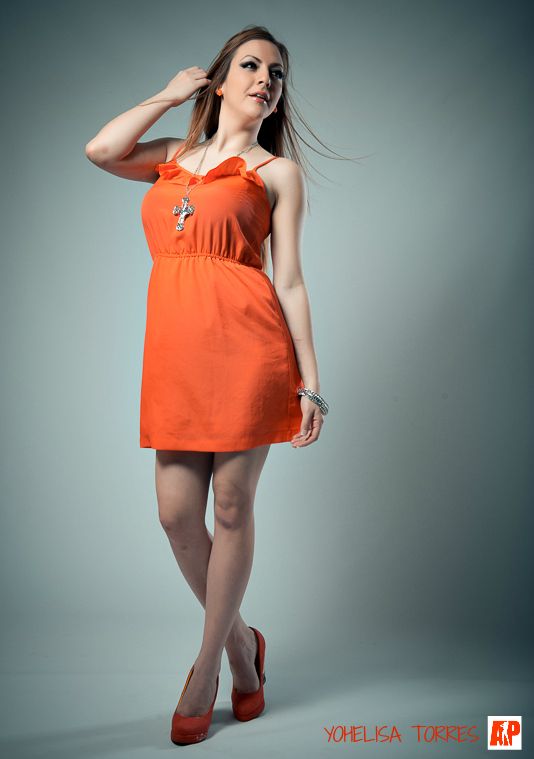 Yohelisa has a daughter, whom she loves beyond measure. In a world fraught with negativity, an angel needs balance to keep up heavenly spirits. "My daily joy," says the Virginia Beach beauty, "is my daughter; she gives me happiness and peace." She would do anything to keep her daughter safe and sound, losing her would be too devastating; it's a fear she knows she will never conquer. Other than ever having to deal with the loss of her daughter, Yohelisa is also scared of heights and mice. I myself do not like heights either but if need be I can manage it.
Guilty pleasures haunt us all. "My guilty pleasure is definitely eating sweets," confides Yohelisa. Cupcakes, chocolates, pastries and other confections routinely accost her, assaulting her cravings, still she maintains a few healthy habit to help with the effects of a sweet tooth. "I eat three of four times daily in small portions," she says, "I also try to run three or four times a week."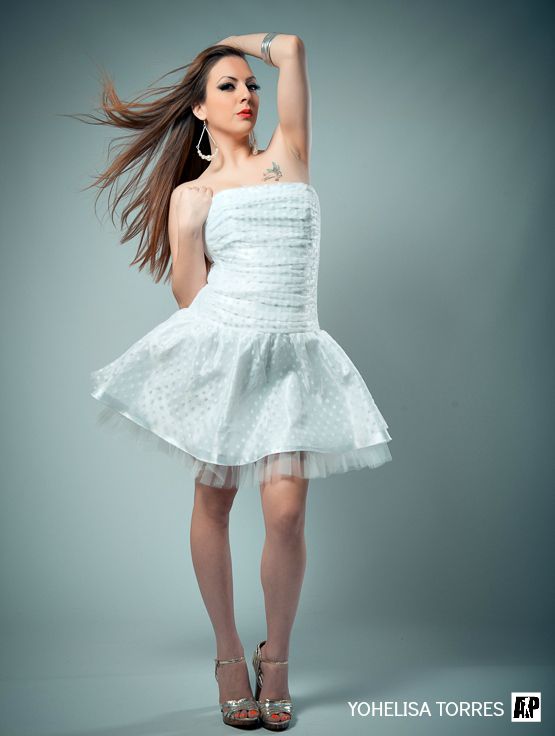 Physical activity is nothing new to our angel. "When I was a little girl," she says, "I was a shy girl who loved sports. I did three years of Olympic weight-lifting." Inward aggressiveness can be great for a sport like weightlifting which requires strength of mind as much as physical power. "I started modeling when I was four years old with an agency call Top Casting and at the age of nine I won my first beauty pageant." It was modeling the helped with her outward shyness. "I'm definitely not shy anymore and modeling gave me the opportunity to meet a lot of people from everywhere."
Her mother introduced Yohelisa to modeling, subsequently opening up a world of possibilities. I used to pose for my uncles who were professional photographers," recalls the mother and model.  "Now I see myself where I wanted to be," she affirms, "about my career, I have accomplished all the challenges and I feel very proud of myself. In the future I would love to have my own modeling agency." Billboards with her image filling the framework tantalize her dreams, calling to her. "What I love about modeling is that I would be able to make my dream come true."
"Other than modeling," Yohelisa says, "I love acting, drawing, painting and all that has to with fashion and arts." Finding time to relax, revving up the Jacuzzi, soaking as she vibes out to her favorite tunes by her favorite artists; the ritual never fails. Hitting up New York City when she can, she embraces the city's size, it's hustle and bustle coupled with many opportunities. "My favorite place to party is Virginia Beach," she adds. She like to shop wherever clothes, makeup and shoes can be found all under one roof; a sort of one-stop-shopping experience. "My sense of fashion is unique," she says describing her very own style. "I love [the] hippie style but at the same time I love to dress up and feel sexy."
Beauty seems to come at a cost. "Yes…," she says before a short pause. "I feel that being pretty has helped me a lot but I'm conscious that beauty is not everything in this world." For instance, Yohelisa recognizes what her biggest weakness is. "I would like to improve my English, which is my second language. Being bilingual is not easy." To be humble is to be beautiful, she defines. "Someone who is not humble is an incomplete human being." Strict in her depiction of a person who lacks humility, I nevertheless see her point. Everyone should know humility in their life.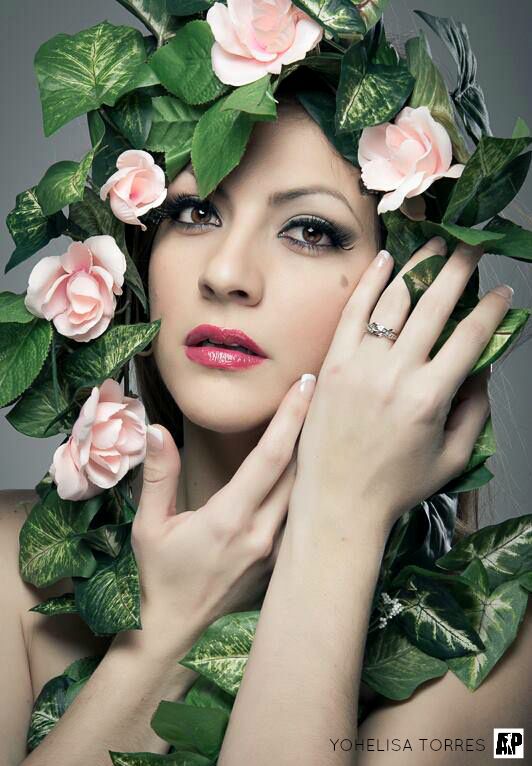 Participating in and ultimately winning The Little Miss Venezuelan pageant, has become an unforgettable moment in her journey as a model. The girl who loves a gentleman, a clean gentleman. Her favorite room is her bathroom at home. "I can do whatever I want in there," she affirms. Whenever she leaves home she is sure to have her "underwear" and "ID". Wherever her travels take her I wish nothing but 'heaven on earth' for her. "My idea of Heaven on Earth," says the beauty whose hidden treasure is her strong character, and with whom we now part from, "would be a painless, worry-free place and a world without war." Well said angel.
Photography: Mark Knopp | Dana Chapman | John C