Angels -
Playpen
Written by Khalid "Bless" Bey | Editor in Chief | As Seen in the NY Times Bestseller: Rat Bastards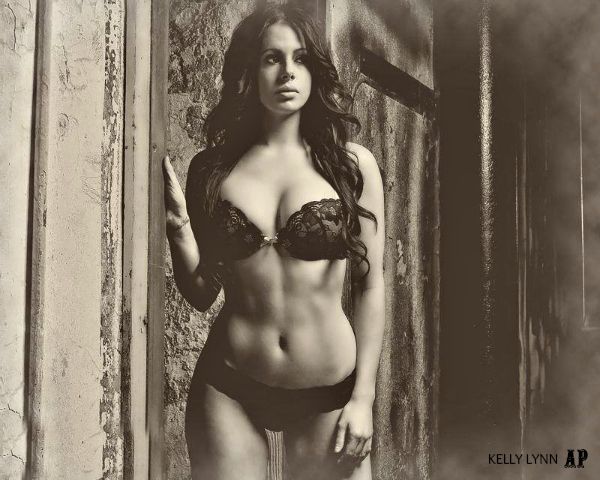 Living in the Windy City, an angel can spread her wings, catch a breeze and soar closer to her dreams. But that's not all Chicago has to offer an angel. "I love that we have the big city but yet have Lake Michigan and a beach," says Kelly Lynn. "I love living in a high rise building!" Originally from Michigan, she is Italian, Native American and German, an absolutely beautiful mix. Growing up with two brothers, Kelly admits she was a little tomboy. "I always hung out with all the boys," she says reminding me of my big sister, "playing sports, riding go-karts and four-wheelers. I loved being a girl with all the boys until I liked one of them and that was a big no!"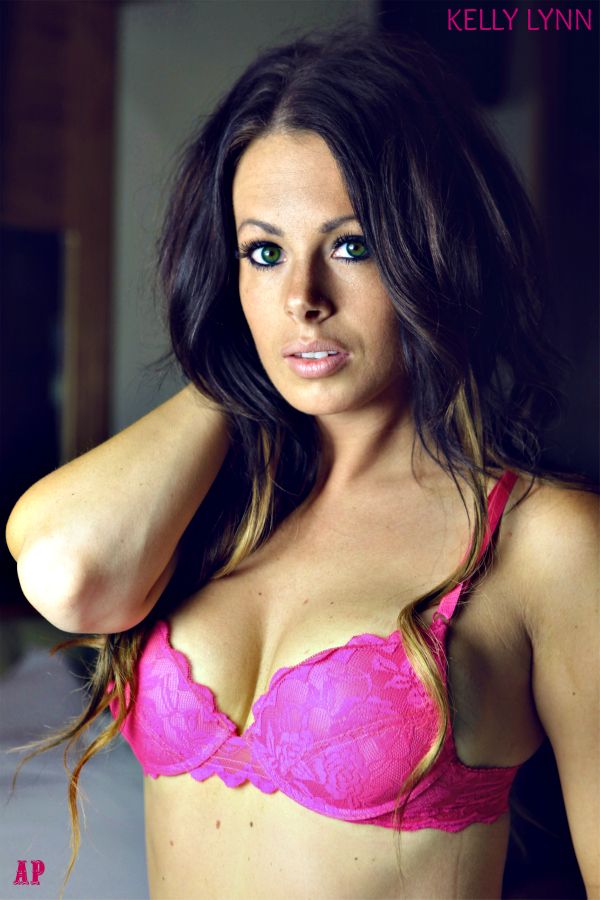 We all have things from our childhood we will always hold on to, whether in memory or physically, it remains within our possession. "I still have my baby blanket from when I was little," Kelly divulges this little treasure. "I will never give it away." I think this cute as I picture her late night semi-wrapped in the blanket watching a favorite movie Or perhaps, it sits in a trunk at the foot of her bed, in her favorite room in her house, ready to comfort her when needed. Her bedroom is quiet and peaceful, the way she likes it with a "super comfy" bed.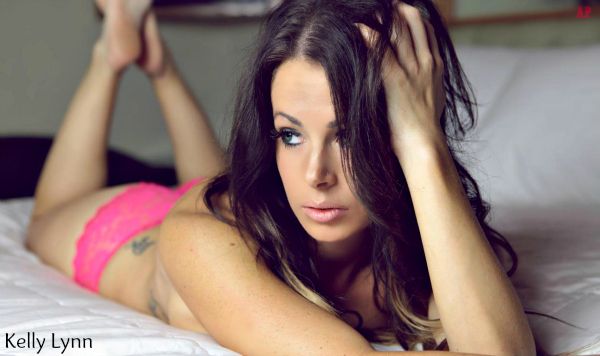 When Kelly ventures from her house, a fully stocked purse is always at hand. "It is like a drugstore," she says. She goes nowhere without her phone and lip gloss. Besides, her favorite fashion accessories are the Louis Vuitton bags she owns. In totality, Kelly's fashion is sexy, sporty and fun, her LV bags a major staple of her style. Fully stocked purse in hand, Las Vegas and Chicago both are favored for their nightlife and dining however she loves to visit anyplace that has a beach and warm weather. "I love tropical places," she confesses. "Laying on a white sandy beach, with a crystal blue ocean and listening to tropical music with a drink in my hand," her heaven on earth envisioned, "No phone and no stress." Well I guess there is a place where her phone isn't wanted.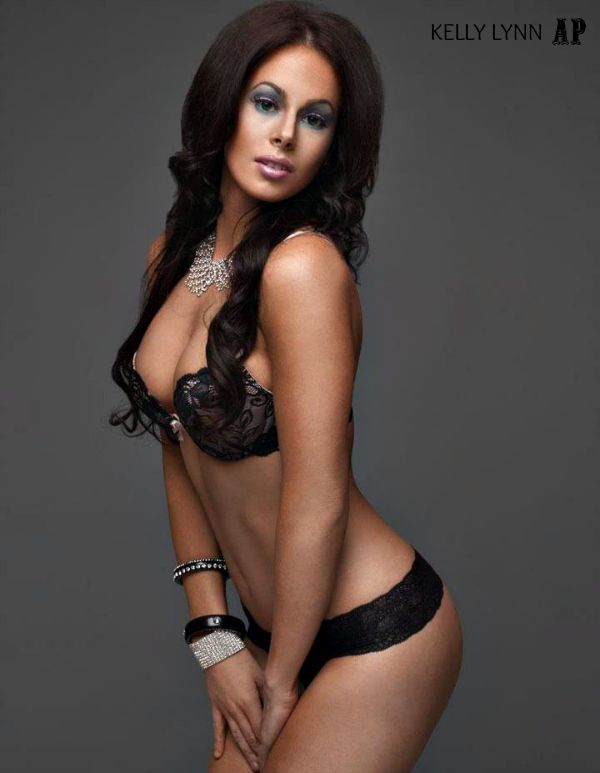 "I worry about things too much," Kelly says thoughtfully, "So I'd like to be able to relax sometimes a little more." This is the one area of her personality she'd like to improve on. I know personally how worrying too much can be a hindrance and quite unhealthy. She already doesn't smoke and rarely drinks, so it's obvious being healthy is important to her and being healthy is next to being beautiful here in Angels Playpen. "Being confident and comfortable with you," she says giving her definition of beauty, "not caring about what anyone thinks or says about you. Being able to wear anything and feel sexy!"
Knowing what it means to be beautiful, learning to define it for yourself and having a healthy appreciation for it is what we strive for. This goes beyond the typical superficial understanding of beauty which we know drives popular perception. For so many beauty has become either a blessing or a curse, fortunately for Kelly her beauty has been the former. "I think not only being female is an advantage but being a hot female is even more," Kelly proclaims excitedly. She is well aware that her looks have the greatest effect on men adding that being sexy "is an advantage because you stand out and everyone wants to be around you."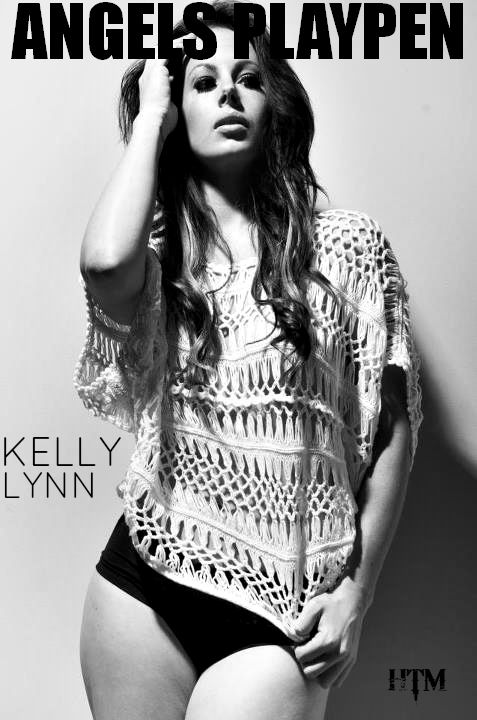 There is more to Kelly than how sexy she is. "I'm kind of a nerd, I love [all] things to do with animals and also with crime… as in missing persons investigations or CSI kind of stuff!" Genuine enthusiasm liven her words as she explains her favorite topics of conversation. "I am intrigued with investigations." She loves cooking, working out and of course shopping. In addition to modeling, Kelly has been a professional hairstylist for nine years and competitively figure skating for over twenty years.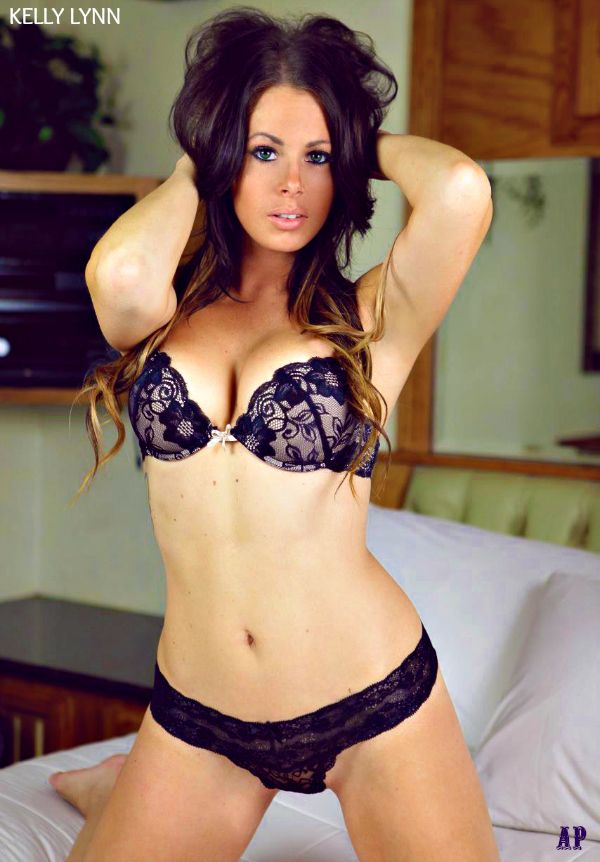 Amusement started her on the path to becoming a model. "[I] just wanted to do a photo shoot for fun and it turned into being my life," she remembers. Nowadays modeling is very much her passion, hoping to capitalize on the career she stumbled into. She has learned that it takes "guts, strong will and passion" is how you succeed and this knowledge will help her one day work with brands like Christian Louboutin, Guess and Chanel. Ultimately she would like to take her career to the top and "be the best dang model out there!"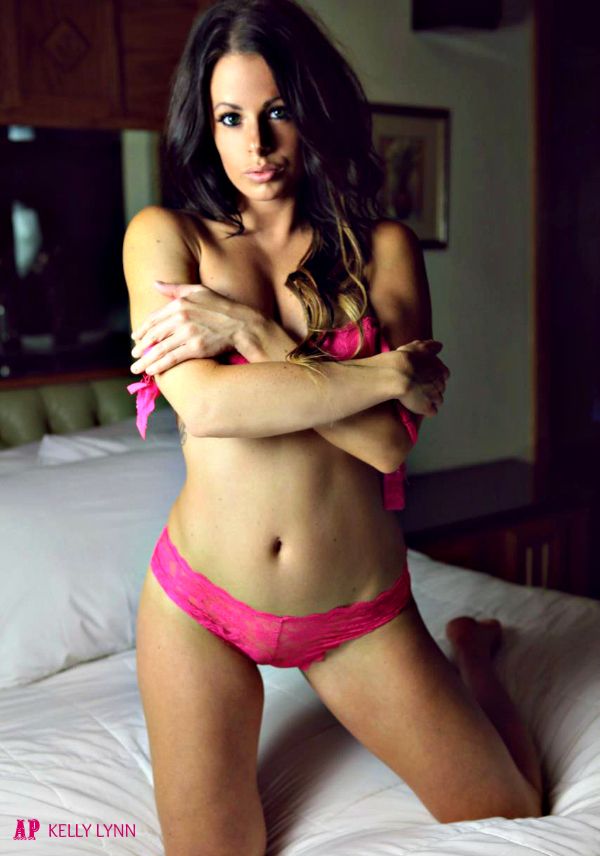 Each day that brings this joy, that which she loves most about being a model, combats and defeats all negativity and makes her feel alive. "Being in front of the camera or crowd and being able to be myself and not going to lie, to show off what God has given me… my looks!" Doing what she loves, every day, may actually be the heaven on earth she sought to describe earlier. It certainly sounds like it. Throw in a little guilty pleasure like ice cream and there's a recipe for heaven on earth.
Looking at Kelly, it's easy to see what guys like about her. So it would only serve justice to learn what it is about a guy that attracts her. The smile and "of course the booty" are her two main draws. A cool girl who says it's ok for men to cry, she never seems more an angel. "Everyone has feelings and emotions," she says pointedly, "but I've learned guys hate crying in front of me." Good to know she'd never judge, that a moment of vulnerability would be respected. Interrupt pleasure, disrupt heaven on earth and tears may appear, but it's rare, mostly tears of joy. Nonetheless, with us few men of Angels Playpen, as surely angels outnumber us, there is a deep appreciation for angels like Kelly Lynn. Thanks for being an angel.
Photography: Bartlomiej | Jeremy Chesharek