Angels -
Interviews
Written by Khalid "Bless" Bey | Editor in Chief | As Seen in NY Times Bestseller: Rat Bastards
"Hi beautiful people" is how she addresses the world from her Model Mayhem page. From then on I knew I would like her. She is reluctant to call herself sexy though her images are sweet yet still very sexy, drawing me in ever more so. Her name is Charro Tith; "pronounced Shy-ro," she tells me, "[a]one-of-a-kind unique name." In this business I've come to be no stranger to unique names however hers was one I'd never heard before. Born and raised in the capital of California, Sacramento, her parents are from abroad. "My mother aka mommy is from Laos," she talks of her heritage. "My father aka Bo$$ is from Cambodia." She, her brother and sister were all born and raised in the United States. Sacramento is diverse, perfectly suiting the unforgettable, big hearted angel with dirty humor. I love a sweet girl who knows how to talk dirty.
I can see right off what's so attractive about her, a pretty girl with a smile bright enough to lead one through a dark tunnel, if only just to get a hug. Indeed an adorable girl, who should deny such a thing, so it's only fitting I find out what attracts her. "It has to be something weird and original," she enlightens me. "Weird is something I look for. Normal guys are typical, boring guys." For one of so few times in my life, my idiosyncrasies would appear to be welcome. "Guys who are straight forward," she further details what she likes about a man, "respectful gentlemen, motivated, not afraid to do girly things with me and to treat me like he would want a man to treat his mother; big turn on." If you are of the opposite sex and happen to sit opposite her looking to induce that smile or perhaps make her blush, she has suggestions. "Tell me a joke or have an intelligent conversation," she says. "I have this thing for shy guys where I say corny lines to them and it makes them blush and for some reason it makes me blush as well."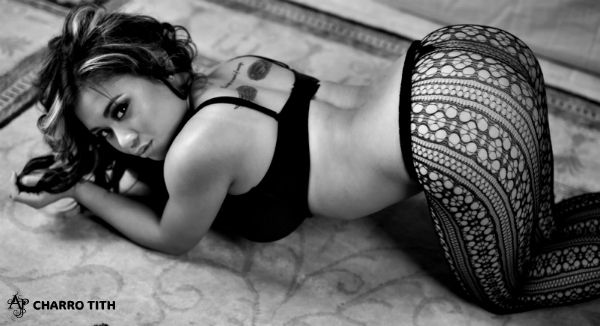 As the interview heats up, I'm in appreciation of her candor, especially when admitting taking advantage of her man as he sleeps unaware. "All the time and vice versa. Those are the best," she confirms. For the second time in a row, an angel tells me they are sexier on a Sunday morning in an oversized tee shirt than on Friday in a black dress. "Simply sexy," we both agree. Very seductive, the key to which she says is to "keep it classy, never trashy. Just a little nasty." I laugh to myself when she says this, she truly is a delight. She gets even funnier when discussing romantic dates and what could go wrong. "There's way too many things that can go wrong," she says emphatically. "Let's not get me started with that list. I just hope I won't ever have to go through any 'Romantic date gone bad' [laughs]. Because if I ever, I would have to simply stand up and say 'I'm an actress and everyone here or actors, we're on Hell Date and run off'."
Somehow, she is blind to her own… sexiness. "Sexiness?" she questions. "I don't see myself as sexy even if people tell me." I'm sure hears her fair share of comments regardless of how she views her 'sexiness.'. The best she has heard had nothing to do with prettiness or sex appeal but with the lasting affect she has had on a person's life. What is it guys and girls like about her I ask forcing her to ponder? "That's a tough question," she answers. "Never really thought about that, umm... Guys like that I keep my priorities straight and still know how to have fun. My motto: Work hard to play harder. Girls admire that I'm always so positive about any situation in life." Though she readily denies how sexy she is, she understandably works out to stay… fit. "I wish I did not have to work out," she says defiantly. "Lucky skinny bitches." Well… it would appear she has a little hater in her as well. Ha.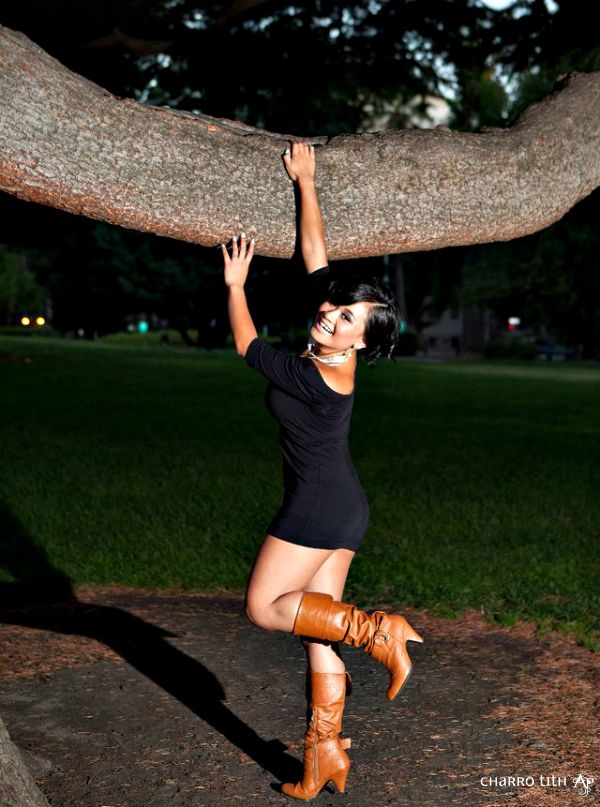 Hate aside, there is plenty love to be found in the words she deliver. Heaven on earth for this angel is nothing short of world peace. Through her vision, "anything, everything and everyone" is beautiful and this alone makes her an angel. However for Charro, an angel is "a kind loveable person, someone pure; someone with a big heart who always do good." Is this not her despite her hatred of skinny girls? No matter, she is an angel in my eyes and Angels Playpen is happy to have her. So much love in her that the birth of every child, birthdays, holidays and many an occasion are unforgettable moments of love. "Unexpectedly realizing you're in love," she finishes, "and family love, the best love, it's the unconditional love."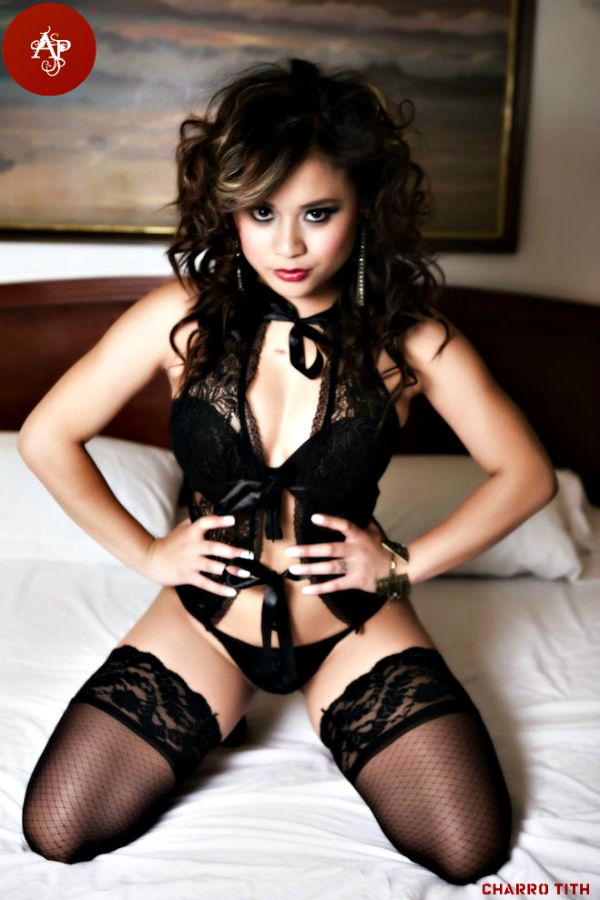 Charro is an Aries, her energy exceeds the norm even to the detriment of her livelihood.  "I don't know how to relax and rest even if I need it the most," she admits. "I'm such a workaholic. BUT, in my free time I love to just be normal. Get fat and eat all the yummy food I can. I'm very family oriented so I'm always with family and friends. They keep me sane. I clean on my free time because I'm always so busy. Listen to music and shake my little boot-ayyy." Online shopping, YouTube, reality shows, naps and self-pampering dominate the rest of her time. "I love going to comedy shows and stand-up, open-mic [nights]," she says. She loves food, prompting Charro to consistently seek out new places to eat. "There's amazing food everywhere; can't stress that enough." Even after all this she manages to call herself boring. Such an Aries.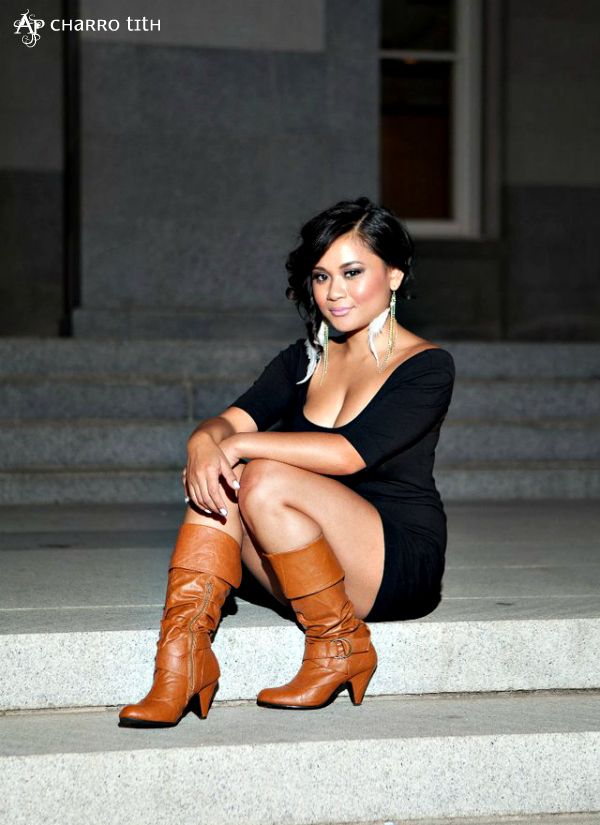 With an incredible amount of energy, she looks to make her parents proud; they are her main source of motivation. "I want to do better than good enough," she says, "for them not just for me." Her ambitions come at a cost. "Sometimes I lose myself with modeling," she admits. "I forget to give my family and friends my time. And when I spend too much time with family and friends I forget to get back to modeling and trying to pursue my dreams." Her words ring familiar; I too go through similar phases. She loves her family so much, that the ideal getaway which most would like to say somewhere exotic with clear water beaches, waterfalls, warm weather or even touring through ancient history, doesn't compare to spending time home with the family. "That is more perfect than any location on earth," she mentions with a laugh. "They're thee most amazingly weird, off-the-wall, risk taking, dysfunctional, dirty-mouth humored, big-hearted, ridiculously random, questionable people ever," she says of her family. With family like that where else would you rather be? Then work calls and its back to the grind. "I would love to work with everyone if that's possible," she says. "The more the merrier." Modeling poses a wonderful challenge for the perky angel. "I love the challenge of expressing a certain emotion in a picture. A picture is worth a thousand words."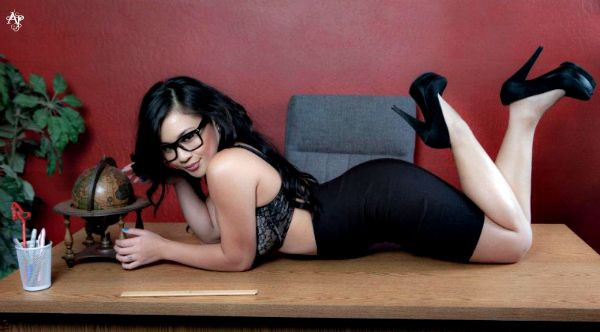 Her hidden treasure is that she writes poetry, a bit of info I find particularly impressive. "I'm just me," Charro talks about what makes her different from other angels. "There are millions of beautiful women inside and out in this world. Different shapes, sizes and colors. Everyone is unique and beautiful in their own way. I can sit here and list off everything I think is unique about me but that would just sound like a script from Miss Universe questions." Each day she wakes thinking how blessed she is to see another day, looking forward to spoiling her nieces and nephews something she confesses to being a love-hate situation. Unshakably loyal to church, you can catch this angel receiving her blessings regularly. And when it's time to let loose and have a little fun, nothing puts her in the mood better than House and Dubstep or any song by Drake; she obsessed with him.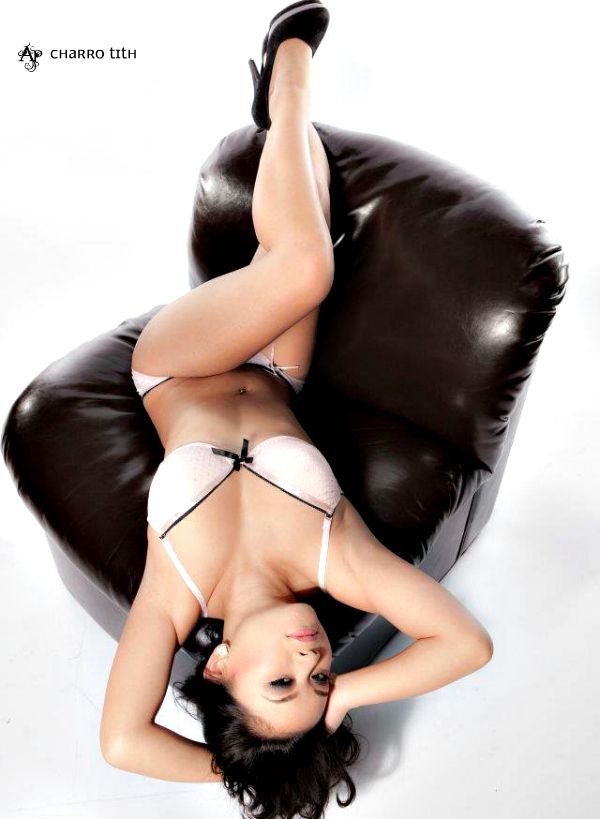 I come away from this interview feeling better about myself, not that I felt bad beforehand but definitely feeling better. Charro has a way of making weirdoes like me feel at home around them, almost like I belong in her company.  I would love to have her dear to me, even as just a friend. "That's very hard to find nowadays," she tells me. "There's always someone wanting something from something." She has a few male friends that she is thankful for and maybe I can be among them. Should we become close and I make her angry for any reason, all she requires is an explanation and apology. "That's all I ask for," she says. Knowing me I would still come with gift in hand, something to compliment a beautiful girl who manages to make everyone around her feel beautiful.