angels playpen
Angels -
Interviews
Written by Khalid "Bless" Bey | Editor in Chief | As Seen in NY Times Bestseller: Rat Bastards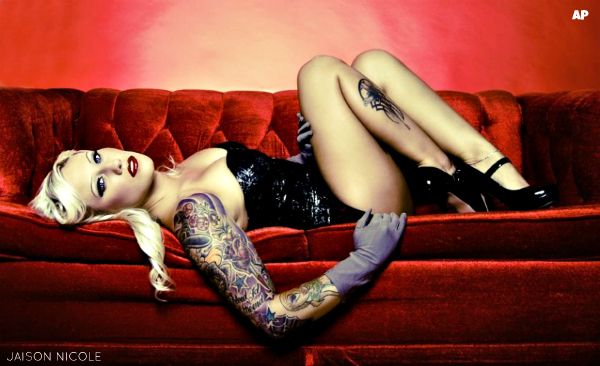 She is tough. It's in her eyes. Maybe it's her confidence that gives the aura of quite the hard exterior. In any case, I like it. Never did like a soft girl. Any girl that catches my fancy needs to be intelligent and able to stand up for herself. "Men tell me it's great to have a woman who has a strong mind," Jaison Nicole says of what guys admire then she adds, "and women express its great to see a woman embrace who they are." It's takes a certain amount of toughness to be motivated by the negative things that surround you. "It pushes me to want more and do better." I operate similarly, opposition makes me stronger. It's something lifting weights has taught me.
Read more...
Intelligent Design -
House and Living
Written by Bless Theangels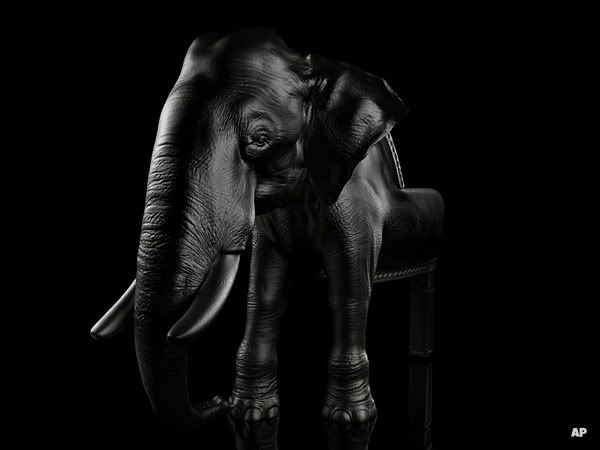 At 353 lbs, the newest addition the very popular "Animal Chair Collection" from Maximo Riera. This time around the designer used the Indian culture to influence the design and construction of the chair. Hand-made pieces preceded the actual production of the chair. The carving and patterns are then reproduced along with the asymmetrical surface using advanced technology. Carved from compressed foam over a steel infrastructure, the final object is shrink-wrapped in fine leather which allows the look of refined detail. The sits like a throne; part furniture, part amazing sculpture.
Read more...
Angels -
Interviews
Written by Khalid "Bless" Bey | Editor in Chief | As Seen in NY Times Bestseller: Rat Bastards
There was something about her body language that spoke to me. And so an interview request was sent. When the time came and I happened across her reply email stating yes she would grant us the interview, the accompanying excitement could be barely be contained. I couldn't wait to exchange questions and answers, impatience threatened to derail any sort of productivity. When the wait was finally over and I sat at my laptop reviewing the interview, I felt… proud. This angel belonged with us such as few others before. Meet Sabrina Watts.
Read more...
Playtime -
Vehicles
Written by Bless Theangels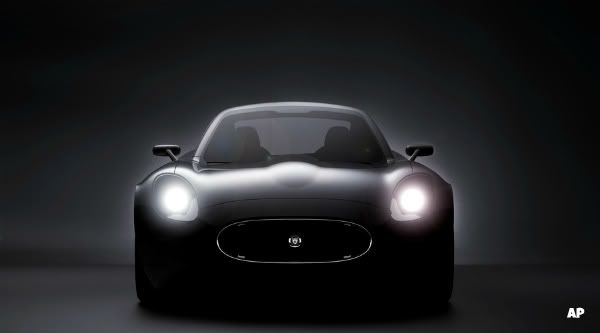 This sexy take on the Jaguar E-Type by Hungarian industrial designer Lazlo Varga is a spectacular innovation on a luxury sportscar icon. Lazlo is a student of the Department of Machine and Product at the Budapest University of Technology and Economics. He pays proper homage in his design to the original while adding worthy present-day detailing with a futuristic elegance.
Read more...
Angels -
Interviews
Written by Khalid "Bless" Bey | Editor in Chief | As Seen in NY Times Bestseller: Rat Bastards
"Is it sunny today?" the question initiates her day. An angel has awakened and heaven has become reality to some blessed soul. "I think an angel is a girl that is beautiful inside and out," says Australian glamour model Mely Lee. Looking forward to discovering what beauty exists within our current angel, I absorb the essence of her words. "I'm really into spirituality," she says stoking my interest. "I love Reiki, meditation and pottery." This is only a preview. A broader view of who she is lay just a few questions away.
Read more...
Destinations -
Hotels | Resorts | Spas
Written by Bless Theangels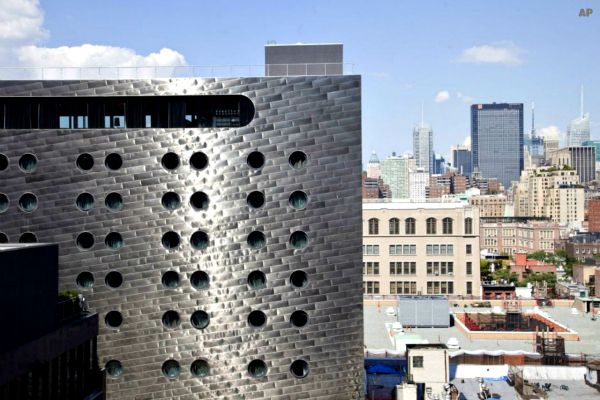 From New York City Based Handel Architects comes this remarkable luxury hotel located also in New York City, in it's Meatpacking District. The Dream Downtown Hotel is a design marvel from the outside to the inside. Looking like a metal sculpture that literally springs from its metropolitan surroundings. It is the latest impressive addition to the Vikram Chatwal Hotel portfolio following Dream New York and Dream South Beach.
Read more...
Angels -
Interviews
Written by Khalid "Bless" Bey | Editor in Chief | As Seen in NY Times Bestseller: Rat Bastards
Beauty should be appreciated for more than its physical attributes. There is beauty all around us, heaven on earth exists and we here at Angels Playpen are driven by this pursuit. It is our Weltanschauung, our personal view of life and the world around us. We believe beauty does more than just arouse the physical, it uplifts the soul. "Beauty to me," our current angel says answering one of my favorite questions to ask, "is displaying an attitude and personality that makes everyone around you feel amazing no matter how they felt before they got to you." Her definition of beauty closely resembles her idea of an angel; "Someone who comes into your life and has a lasting positive impact." Let us discover what impact this particular angel may have on us.
Read more...
Playtime -
Vehicles
Written by Bless Theangels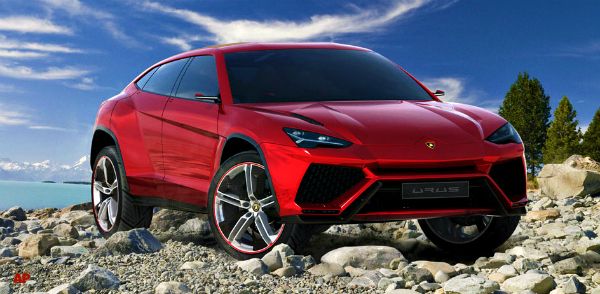 Named after an ox long extinct, Lamborghini latest foray into SUV's, the Urus as it's called, will be Lamborghini's first attempt at practicality. Since SUV's seem to be growing increasingly popular as evidenced by the Porsche Cayenne, the Urus hopes to capture a significant portion of the demand. Recently unveiled at the 2012 Beijing Motor Show, the Urus is said to represent a whole new direction for the luxury car manufacturer. The ancient beast after which it's named, known for imposing size represents the character of the design. The Lamborghini Urus is definitely a man's vehicle. This isn't their first SUV offering, look up it's elder, much boxier LM002.
Read more...
Angels -
Interviews
Written by Khalid "Bless" Bey | Editor in Chief | As Seen in NY Times Bestseller: Rat Bastards
The weather woman said things are going to warm up soon. I want to run. It clears my head but I'm no indoor runner nor do I like to run in cold, clammy weather. During the winter months I suffer a sort of mental congestion. Therefore I usually winter with weights; training of any kind has a multitude of benefits.  "I never worked out until just recently," says our current tattooed angel, Lisa Zee. "I got a gym membership to build some muscle," her reason for working out clear. "My arms are terribly weak so my goal is to be able to do even just one pull up. I will be ecstatic if that happens!"
Read more...
Playtime -
Collectibles
Written by Bless Theangels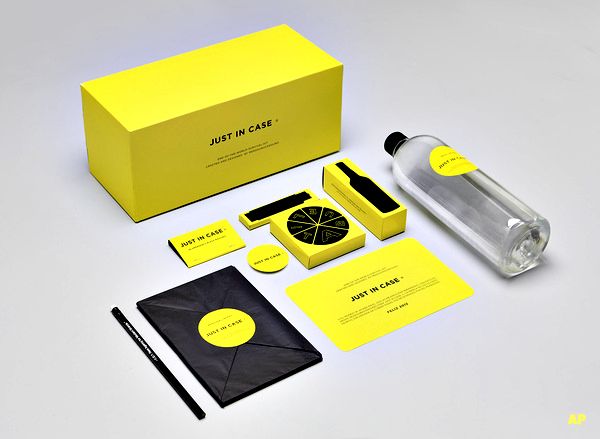 Mexican advertising agency Menosunocerouno created the 'collectible' collection. Based in Monterrey, Mexico, the 'Branding Boutique' blends business, strategy, creativity and design in some pretty interesting ways. "We create simple powerful stories connecting people with brands and brands with people." With all the talk of 2012 being the year it all ends, check out this cool "Just In Case End-Of-The-World-Kit" they 'crafted and designed'.
Read more...
<< Start < Prev 1 2 3 4 5 6 7 8 9

10

Next > End >>


Page 10 of 20