angels playpen
Angels -
Interviews
Written by Khalid "Bless" Bey | Editor in Chief | As Seen in the NY Times Bestseller: Rat Bastards
They say an idle mind is the devil's workshop, but I believe it can also be an angel's playpen; a space of infinite creativity and imagination. Just look at our current tatted angel Vany Vicious. "To be honest," Vany says, "what got me into modeling was strictly boredom." A moment of inactivity, a beautiful girl, a cool apartment and a camera were just the recipe for a successful modeling career launch. "My old roommate had a camera and we had a pretty cool looking apartment," recalls the multi-scribed model, "so we decided to set up a mini photo shoot and from there it took off."  So it would seem, an idle mind combined with an honest heart can lead to some truly heavenly inspirations.
Read more...
Destinations -
Nightclubs & Lounges
Written by Bless Theangels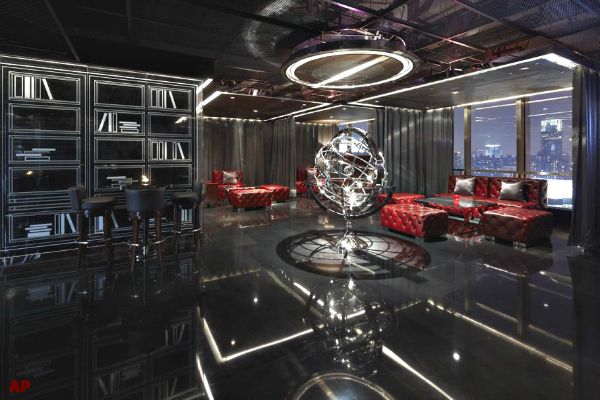 "The name, Yu," says Kokai Studios architects, "is a classical Chinese character which symbolizes elegance and exclusivity. It is the inspiration of the design to combine nostalgic touches and contemporary decor, blending traditional Chinese design with western romance." I enjoyed this quote so much, I needed not view the impressive images I knew would accompany these words. The Yu Bar occupies the 28th and 29th floors, as a glass pavilion, on the Marriott Hotel in Shanghai, China.
Read more...
Angels -
Playpen
Written by Khalid "Bless" Bey | Editor in Chief | As Seen in the NY Times Bestseller: Rat Bastards
From the mountainous regions of Thailand and Laos, beauty descends. Named Champa, an angel of Hmong descent has decided to bless us with a momentary look into her spirit. Born in central California, she is now a Charlottean living in Charlotte, North Carolina. "This," she says, "makes me a Southern Valley girl." The bold beauty that now lures us in with her sex appeal isn't the same girl from Cali. "I was definitely a shy girl but now," Champa admits, "not so shy!"
Read more...
Destinations -
Hotels | Resorts | Spas
Written by Bless Theangels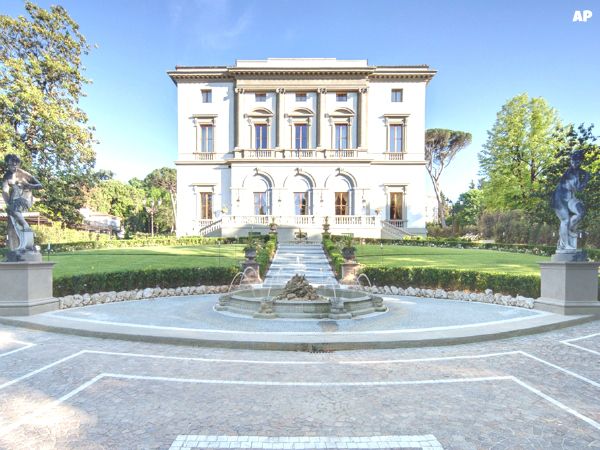 In Florence is a historic park called "Biboli Gardens," in which sculptures reside that date back to the 16th century and through to the 18th century. Overlooking this wonderful park is the exceptional "Firenze Grand Hotel Villa Cora." The hotel is comprised of three villas, the main being "Villa Cora." There are 30 suites on 4 floors of the main villa, each with a distinctive decor. Decided attention to the original detailing, Villa Cora has been preserved almost exactly as it was when Baron Oppenheim built the main villa at the turn of the XIX century. Two restaurants, a spa and wellness center are also situated on the grounds.
Read more...
Angels -
Interviews
Written by Khalid "Bless" Bey | Editor in Chief | As Seen in the NY Times Bestseller: Rat Bastards
As I sit at my laptop, perusing and pondering the various news titles on this quiet lovely July morning, joined by the beautiful Amy Markham, a sense of loss threatens and here in Angels Playpen, feelings of loss does not fit into our daily search for 'heaven on earth.' Maybe it's the overwhelming lightweight verbiage, insubstantial rhetoric or superficial concerns that bother me. Whatever it is I don't like it. Celebrity divorce, though admittedly briefly entertaining, fails to hold my attention. The world needs more substance, less fluff. More philosophy, less gossip. Then there is everything from Syrian torture centers to child abduction and animal abuse. More beauty, less ugly. More love, less hate. That's where we come in. Trying to keep a healthy balance where serious matters are addressed, beauty is sought, dreams are fulfilled and personal pleasures are encouraged, unknowingly, Amy and I are friends of the same beauty based cause.
Read more...
Intelligent Design -
Architecture
Written by Bless Theangels
A very unique design, the lounge/welcoming area of the Place des Arts home to the Montreal Symphony Orchestra was designed by Sid Lee Architecture in collaboration with Aedifica. The area was once a parking garage and now it is a area for visitors traveling to and from the popular arts complex.
Read more...
Angels -
Interviews
Written by Khalid "Bless" Bey | Editor in Chief | As Seen in NY Times Bestseller: Rat Bastards
"Hi," one word starts her introduction. "Thanks for stopping by my interview. My name is Nana Akimoto. Yes I am one-hundred percent Japanese, born and raised in Yokohama, just south of Tokyo." Yokohama is Japan's second largest city, the type of place where big ideas have a way of being born. Ideas that take a person from a dream-like state to a real-world existence.  Nana chased her dream from Japan to Canada, where she now lives. "I made my way to Canada when I was nineteen all by myself," says our current angel. "I live in downtown Toronto at the moment. It was a big challenge for me because I didn't speak any English. I get homesick a lot, but now I love Canada too much [laughs], so I decided to get permanent residence and now I can stay in Canada as long as I wish."
Read more...
Intelligent Design -
Architecture
Written by Bless Theangels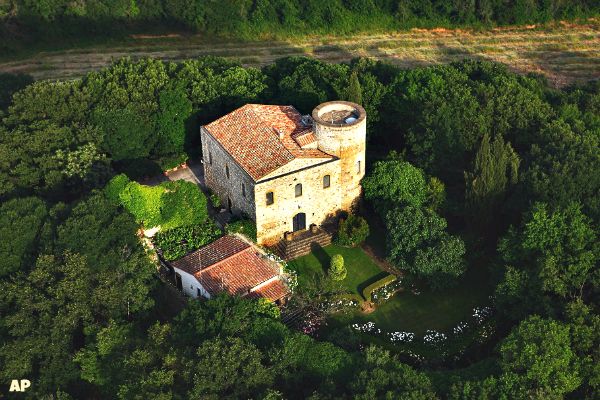 Anyone who knows me knows I love immense structures and the land that surrounds them, castles especially. Located an hour away from the Rome airport, the Castello di Scerpena is a medieval castle with a history that goes back to the 12th century. This gorgeous Italian castle has five bedrooms, a garden, park and swimming pool, a separate three bedroom villa with its own swimming pool, a four bedroom villa with a spa, plenty a land with 7,000 olive trees, a deer park and a two bedroom guard house. If you're looking to own your own castle this one is on sale from Savills International.
Read more...
Angels -
Interviews
Written by Khalid "Bless" Bey | Editor in Chief | As Seen in the NY Times Bestseller: Rat Bastards
The architecture of these interviews' foundations lay in the telling of a few tales. The honest response to inquiry, an angel inquisition if you will. We are rewarded with a better understanding of beauty and the souls of these precious angels who possess it. From your sexy girl-next-door to your refined and sophisticated beauty, stories of encouragement and words of wisdom build upon each other until we have a metaphysical metropolis of ideology and gorgeous philosophy. This 'metaphysical metropolis' would be policed by angels like Michelle Eastman whose beauty helps shape the world we live in and lends to an atmosphere of heaven on earth which is all we strive for in Angels Playpen.
Read more...
Intelligent Design -
Fashion
Written by Bless Theangels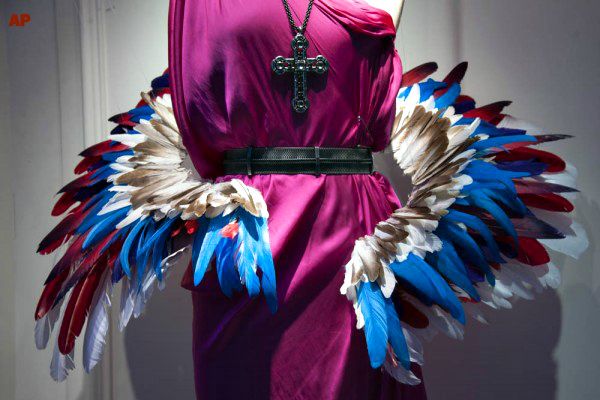 When you walk past a boutique or shop, it's usually what's in the windows that draws a potential customer in. Lanvin have created a wildly imaginative window display for their Rue du Faubourg St. Honore store in Paris. Inspired by the family of colorful exotic birds called "Birds of Paradise" or Paradisaeidae. The treatment does nothing but enhance the aesthetics of Lanvin's designs. Take a look.
See More
<< Start < Prev 1 2 3 4 5 6 7

8

9 10 Next > End >>


Page 8 of 20