angels playpen
Angels -
Interviews
Written by Khalid "Bless" Bey | Editor in Chief | As Seen in NY Times Bestseller: Rat Bastards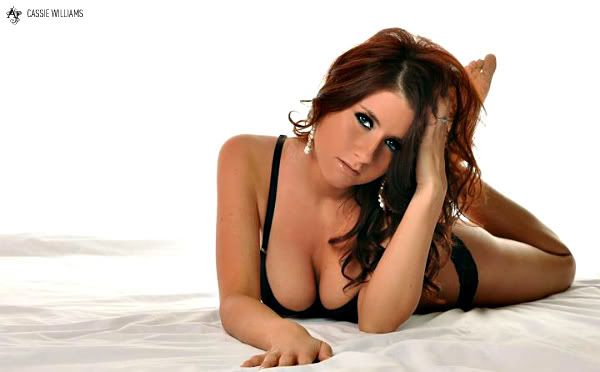 It doesn't really matter where you're from, life happens to us all. There is no escape. Our angel today grew up with fresh air in a small community where the neighbors are more or less well acquainted, it's possible to walk to work, and live comfortably. A relatively safe existence.  "Winfield has stayed true to form," says the Winfield, MO angel. "The people still wave when they pass you even if they don't know you, still stop to help each other for whatever reason. It's the country and in the middle of nowhere but safe and normal." Though Cassie Williams was born and raised where every opportunity to feel loved existed, this angel came to know a few demons.
Read more...
Destinations -
Boutiques, Retail Stores, Shopping
Written by Bless Bey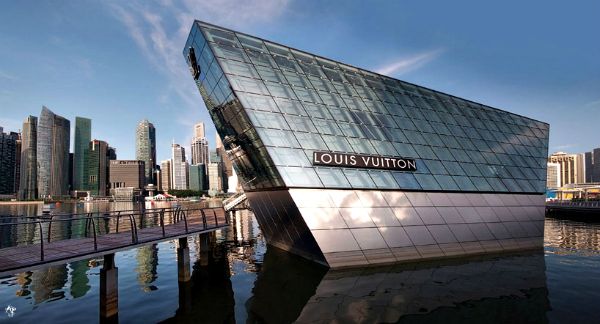 Boston Architect Moshe Safdie, who was born in the city of Haifa, Israel, and famed New York designer Peter Marino collaborated on this grand structure located along the water outside Marina Bay Sands in Singapore. Home to the new Louis Vuitton showroom, the building emerges from the depths of the bay like a  mythical creature. Titled the "Louis Vuitton Island Maison" the interior features artwork of Ruben Tolledo and Richard Deacon. The luxury island can be reached three ways one which is a jetty with a bridge.  So if you're in Singapore looking for memorable shopping, I recommend the 'Louis Vuitton Island Maison.'
Read more...
Angels -
Interviews
Written by Khalid "Bless" Bey | Editor in Chief | As Seen in NY Times Bestseller: Rat Bastards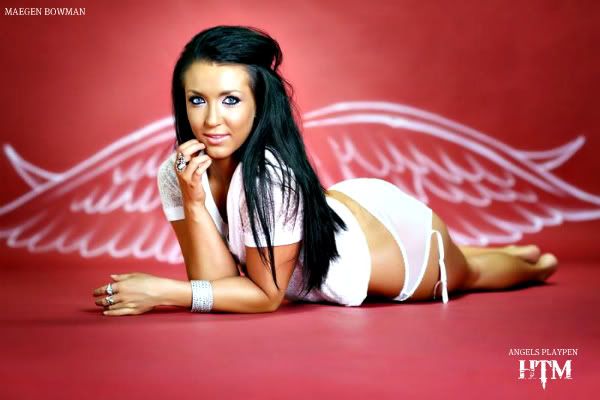 So many of us waste precious time concentrating on our faults. Here in Angels Playpen we say no way. Zero in on your blessings, focus and get familiar. "My name is Maegen Marie Bowman. The way I look at it, if I was blessed with a name as common as Maegen, at least I was given a unique spelling because that is exactly what I am, unique." The ability to find the unique within the common is also a blessing. I was looking forward to learning in what other ways she was blessed. "I was blessed," she continues counting her blessings, this in regards to her heritage, "with wonderful parents who couldn't be more different from one another. Mixed together to create me we have a blend of Irish, Dutch, German and Italian." Another blessing came in the form of great genes. "I do workout from time to time, but for the most part I was truly BLESSED with small parents. Thank goodness because I am not at all the calorie counting kind of chick."
Read more...
Angels -
Interviews
Written by Khalid "Bless" Bey | Editor in Chief | As Seen in NY Times Bestseller: Rat Bastards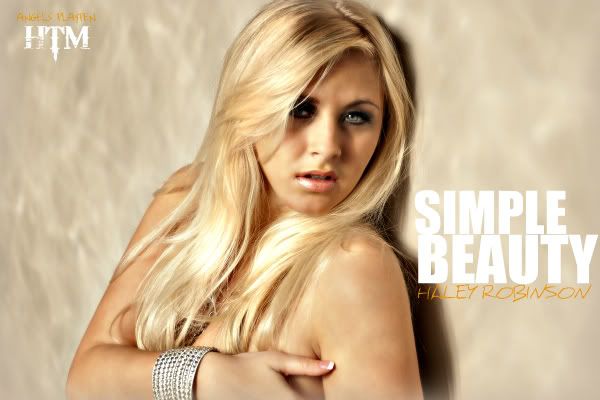 It's a quiet afternoon; calm presides. An empty tea cup sits as a suggestion of a second serving; freedom and simple beauty take up the forefront of my mind. Into The Wild, a surprisingly good film has me feeling a little like Alexander Supertramp at the moment, except I choose the moniker Bless Theangels. Right now, at this very instant, all I wish is the freedom to be whom I so ever should choose and enjoy a little 'simple beauty'. I'm blessed to be able enjoy a little 'simple beauty' within the parameters of this interview. Our interviewee and newest angel is the beautiful Haley Robinson.
Read more...
Entertainment -
Publishing
Written by Bless Bey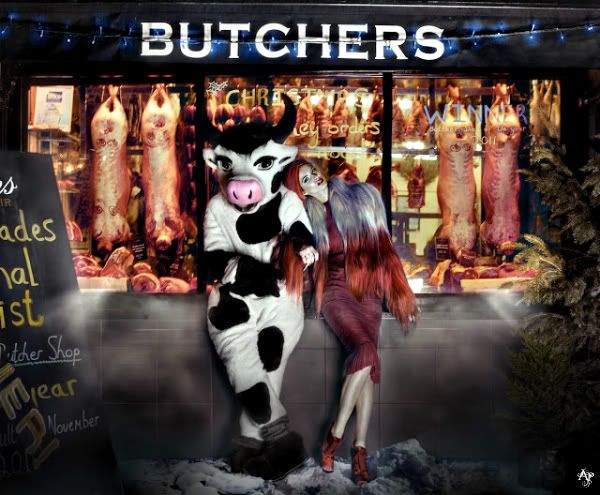 Valencia, Spain born photographer Erick Lestrange shot this beautiful editorial titled "Mary Had a Little Cow" for Lebanese fashion magazine Plastik*; issue 14. The shoot was styled by Ryan Houssari. Take a look.
Read more...
Angels -
Interviews
Written by Khalid "Bless" Bey | Editor in Chief | As Seen in NY Times Bestseller: Rat Bastards
Sacrifice has many meanings, but all share the point of surrender. In any sacrifice something is surrendered; something of value forfeited. What matters most is what's on the other end of this sacrifice; it's always something of equal or greater value. When our newest angel, the beautiful Anais Zanotti made up her pretty mind to spread her proverbial wings as a model, she surrendered herself to that dream, flew across the Atlantic and here we are. My sacrifice, what many consider a normal life, is well worth it when charged with the purpose of highlighting beauty wherever I should find it. My purpose and her dream, neither without sacrifice, have brought us to Angels Playpen.
Read more...
Destinations -
Museums, Theatres, Art Houses
Written by Bless Theangels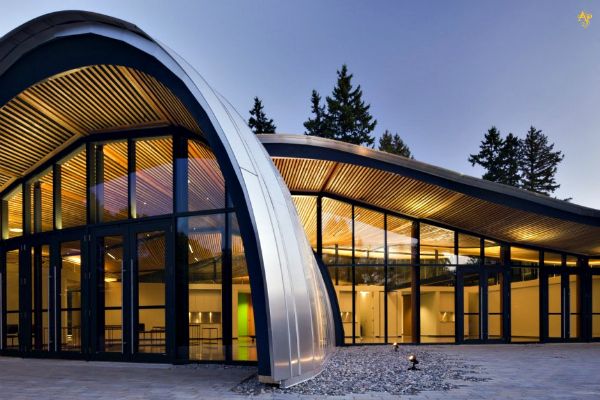 LEED or Leadership in Energy and Envorinmental Design, is an internationally recognized mark of excellence in building and construction of sustainable structures. The VanDusen Botanical Garden Visitor Centre looks to exceed 'LEED Platinum' status, designed to reach the most stringent measurement of sustainability; the 'Living Building Challange." Inspired by the organic form and natural aesthetic of a native orchid, with undulating green roof 'petals' that float above rammed earth and concrete walls. Creating a harmonious balance between architecture and landscape, the Visitor Centre uses filtered rainwater  and treats 100% of blackwater in an on-site bioreator. Now that's being one with nature. Designed by Chicago based Perkins + Wills, the pictures will amaze.
Read more...
Angels -
Interviews
Written by Khalid "Bless" Bey | Editor in Chief | As Seen in NY Times Bestseller: Rat Bastards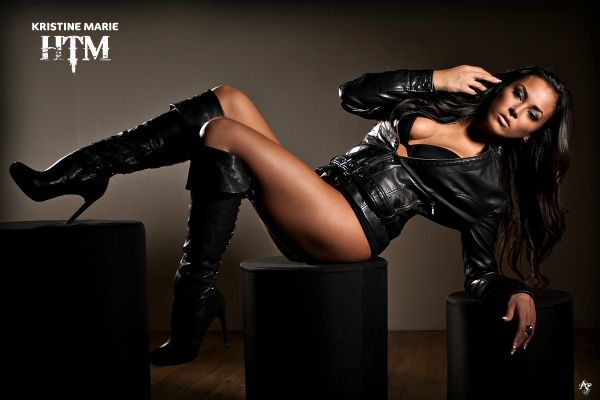 The day slowly turns to night, my metabolism winds down, my mind relaxes. The year is still new, beauty still persists and my hunger for it has only increased. Kristine Marie has thankfully come along to feed this hunger. Her beauty goes without question, momentarily satiating me, I need look no further. "The most beautiful thing about a person is heart and personality," she tells me, prompting me to want nothing more than to know what's in her heart and what gives her character. She knows beauty is better to have on the inside than on the outside. She has my attention; my thoughts revolve around her words, spurring ideas of my own about our newest angel. As I sit here, laptop conspiring with me to tell the world about her, the keys inviting me to spell out these feelings; the night dominates the day till it's no more and I could choose no better fashion to spend the evening than the telling of her story.
Read more...
Angels -
Interviews
Written by Khalid "Bless" Bey | Editor in Chief | As Seen in NY Times Bestseller: Rat Bastards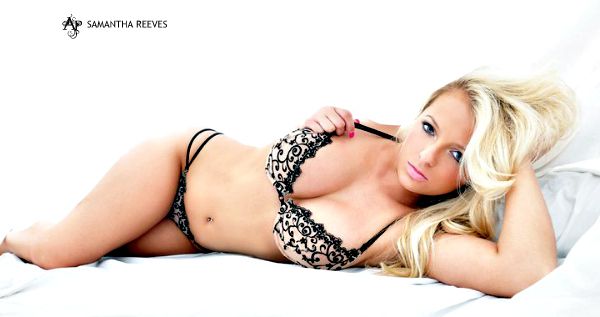 We are here to talk about a girl, a girl with a celebrity crush that spells out more like a fantasy. So much so that it's her vision of 'heaven on earth'; something we hold fatefully here in Angels Playpen. "Heaven on earth," says Samantha Reeves of Cincinnati, Ohio, "would be a long full body massage by James Franco while sipping a glass of Moet and eating chocolate covered strawberries." This girl, our newest angel, Samantha Reeves - part German, part Irish, part Native American - is here with us now, baring her soul to our much varied and distinct visitors, providing an glimpse at the inner workings of her mind.
Read more...
Destinations -
Hotels | Resorts | Spas
Written by Bless Theangels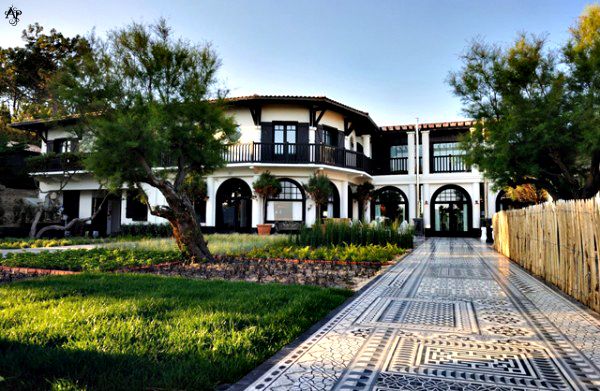 Louis Gaume started it, Philippe Starck finished it. The neo-Basque interior has been beautifully maintained to preserve the magic of that era which surrounds the entire building. The luxury family resort is replete with terraces, a bar and restaurant whose breathtaking decor is minimalist yet still warm. Dark wood, frescoes and period furniture add to the evocative atmosphere. Contemporary elements can be found  especially in the bedrooms where materials such as glass and steel blend well with pure white elegance. Take a look...
Read more...
<< Start < Prev

11

12 13 14 15 16 17 18 19 Next > End >>


Page 11 of 19